NEWS
As Shocking Allegations Compound Against Troubled Rocker Marilyn Manson, Law Enforcement Reportedly Digs Into Abuse Claims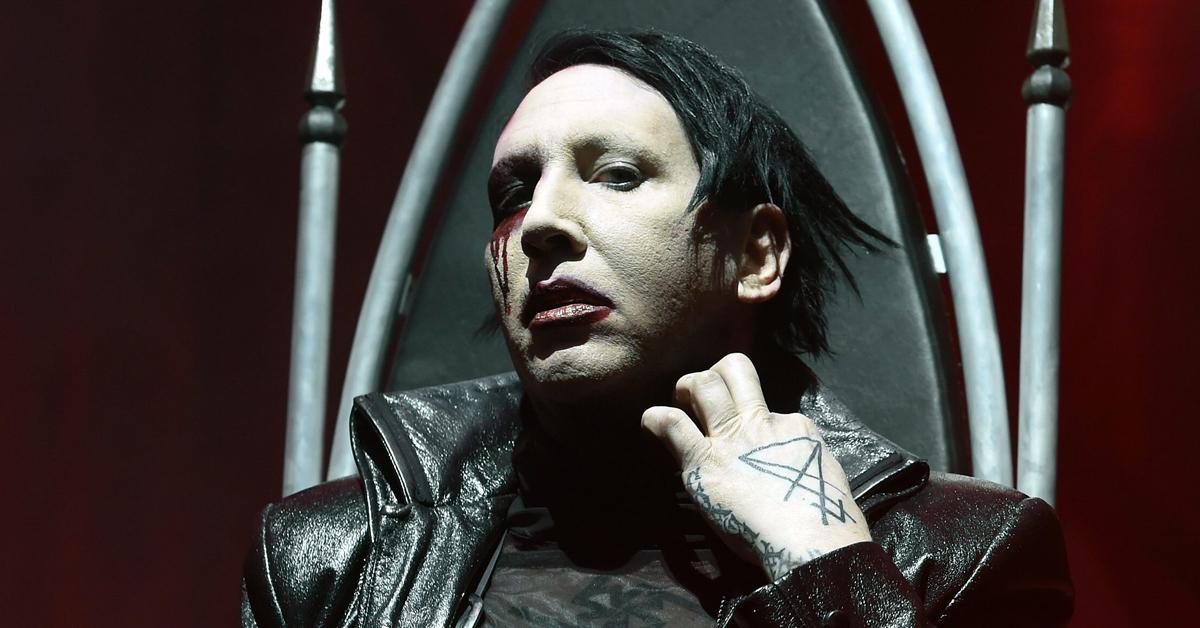 The shocking allegations against Marilyn Manson of sexual and domestic abuse are being looked into by law enforcement, with officers already planning to meet with at least one of the accusers, it was reported.
The FBI was the first to get complaints against the rocker, 52, and then involved Los Angeles law enforcement, the report claimed.
Article continues below advertisement
While it is not clear which alleged victim the L.A. County Sheriff's Department plan to meet with, the report emphasized that the initial examination is being used to determine if there was a crime committed, whether it's under the department's jurisdiction and if the meeting warrants further investigation.
It is not clear if the FBI is involved or if the L.A. law enforcement plan to meet with more than one accuser.
Article continues below advertisement
As OK! previously reported, the LAPD already tried to get in contact with the rocker after a friend called the police for a wellness check on Manson. The wellness check was requested on February 3, after a concerned pal couldn't get in touch with Manson for several hours following the multiple allegations against him that were made earlier that week.
Witnesses were said to have "heard someone inside shouting that they wanted to leave."
The police initially left the estate when Manson didn't come to the door, but returned two hours later at 8 p.m. Once the police returned for a second time, they were able to get in contact with a representative for Manson — the rep reportedly said that the troubled singer was OK and didn't want to leave his home because there were multiple media people outside of his property.
Article continues below advertisement
The report of law enforcement's interest in Manson — who has reportedly been dropped by his long-time manager and music label — comes after his former fiancée, Evan Rachel Wood, claimed "The Beautiful People" crooner "horrifically abused" her for years.
"I am here to expose this dangerous man and call out the many industries that have enabled him, before he ruins any more lives," the 33-year-old actress tweeted on February 1.
Article continues below advertisement
The same day of her bombshell claims, Manson took to Instagram to defend himself. "My intimate relationships have always been consensual with like-minded partners," he wrote via his Instagram. "Regardless of how — and why — others are now choosing to misrepresent the past, that is the truth."
After Wood came forward, others quickly followed. One of the alleged victims was Game Of Thrones star Esme Bianco, who claimed Manson "psychologically, physically and sexually abused" her throughout their three-year relationship.
As OK! recently learned, Manson has since hired round-the-clock security at his Hollywood Hills home because he "is worried about his safety and is not taking any risks," following these women's allegations.
TMZ was the first to report that the cops were looking into the Manson abuse accusations.