NEWS
'You're a Nasty Person!': Donald Trump Lashes Out at Kaitlan Collins After She Asks About His Handling of Classified Documents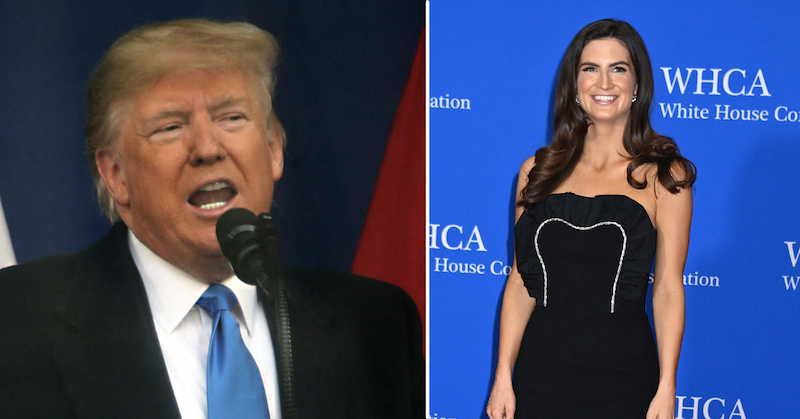 Donald Trump didn't seem to hold back when he got asked a question he didn't like during CNN's town hall on Wednesday, May 10.
CNN host Kaitlan Collins asked the former president, 76, about how he handled classified documents that were found in his Mar-a-Lago home last year.
But when she asked him why he held onto the information despite a subpoena and requests from the National Archives, he let her have it.
Article continues below advertisement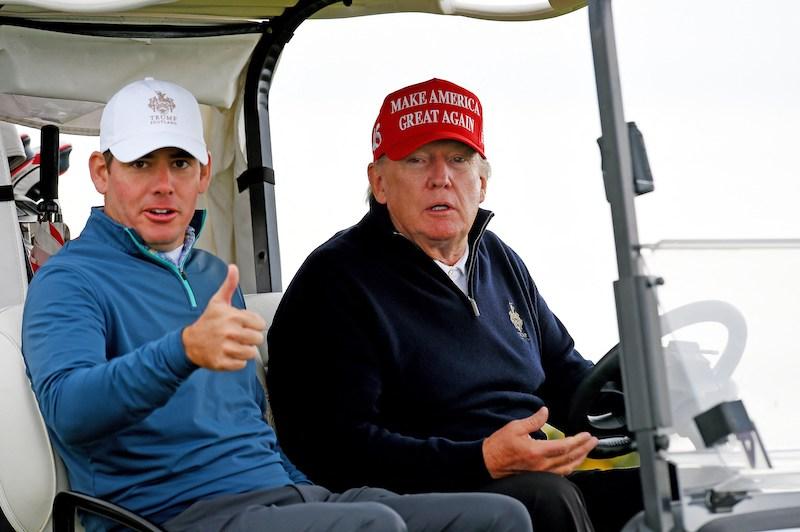 "Are you ready? Can I talk?" Trump asked.
"What's the answer?" she replied. "I would like you to answer the question."
"It's very simple to answer," the businessman, 76, stated.
"That's why I asked it," Collins, 31, shot back.
"It's very simple — you're a nasty person, I'll tell ya," Trump said.
Article continues below advertisement
Trump then gave a detailed answer about the whole situation.
"It's very simple. I was negotiating and we were talking to NARA — that's Washington, to bring whatever they want. They can have whatever they want. When we left Washington, we had the boxes lined up on the sidewalk outside for everybody. People were taking pictures, everybody knew we were taking those boxes and the GSA — government service, the GSA was the one taking them. They brought them down to Mar-a-Lago. We were negotiating with NARA. All of a sudden, they raid our house," he stated.
Elsewhere in the chat, Trump refused to acknowledge that he lost the 2020 election to President Joe Biden.
"We did fantastically," he claimed. "We got twelve million more votes than in 2016. We did better in that election."
"Most people understand what happened. It was a rigged election and it was a shame what we had to go through," he continued. "People all over the world looked at it and they saw exactly what everyone else saw."
Article continues below advertisement
Never miss a story — sign up for the OK! newsletter to stay up-to-date on the best of what OK! has to offer. It's gossip too good to wait for!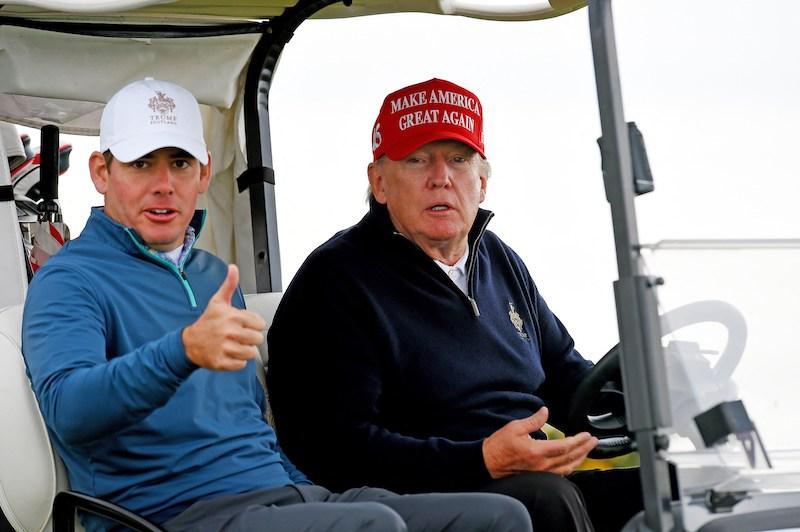 Article continues below advertisement
The TV personality tried to refute Trump's claims, but he wouldn't back down and continued to go after Biden, 80.
"It's a shame what happened," he noted. "It's a very sad thing for our country. Our country has gone to hell. If you take a look at our boarders, our military has been bad, you look at what's happened to inflation. It's destroying our country. In many ways we've become a third world country."