Donald Trump 'Fine' With Melania Traveling As Long As She 'Leaves Him Alone' And 'Makes Appearances When Needed'
Former president Donald Trump has no problem with wife Melania traveling — as long as she stays out of his way and is available when he needs her, according to a source.
Article continues below advertisement
The former first lady was photographed arriving at Trump Tower in New York City on Tuesday, July 6, making this one of her first public appearances since leaving Washington, D.C., in January.
Meanwhile, Donald has been spending time in Bedminster, N.J., where he held his press conference on Wednesday, July 7, to announce his multiple lawsuits against several tech companies including Google, Twitter and Google. (He claimed he would lead class-action lawsuits against three of the biggest tech companies in the country after he was banned form the platforms following the January 6 Capitol riots.)
Article continues below advertisement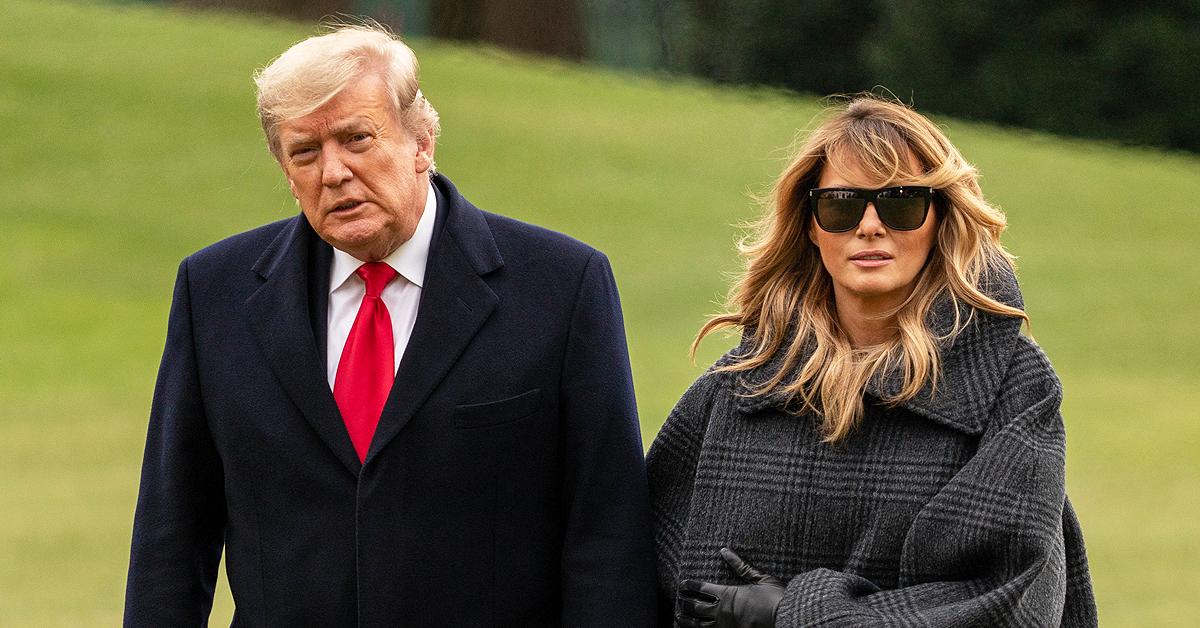 Article continues below advertisement
Melania, born in Slovenia, tries to stay near her husband; however, she enjoys doing things with her own family and running on her own schedule, with her sometimes traveling around the U.S. or internationally. "Melania and her own family do many things together and not necessarily with Donald," a political source close to the former president said.
Article continues below advertisement
Meanwhile, "Donald is fine with that as long as she is satisfied, leaves him alone, and makes appearances when needed," the source continued. "Melania is happiest when she is with her own family members, including her son," the insider added of the 15-year-old.
The source pointed out that Melania "knows how to handle her life" and tries to make it as "fulfilling" as possible by doing what she wants.
Article continues below advertisement
Donald's first wife, Ivana, "loved to work as much as he did," the source noted; however, Melania prefers to spend her down time hanging out with her own family. "Melania grew up differently and wanted to see her parents and sister enjoy much of what the U.S. has to offer," the insider explained, candidly noting: "Her family did not come from means."
Article continues below advertisement
The numerous investigations surrounding her husband only add to Melania's desire to remain out of the spotlight and without Donald by her side. "She never liked press scrutiny and hates it more now," the source told PEOPLE. "She will do whatever she can to avoid being photographed or interviewed. She remains low key, enjoying her life with her family."
Despite her plan to spend time in the Big Apple, Melania seemed to be enjoying her life at Mar-a-Lago — she often spent her time getting spa treatments and hanging out with the couple's son, a source revealed.
She and the twice-impeached president even spent some time with Donald's daughter, Ivanka, and husband in April — the group was seen celebrating Melania's 51st birthday at Mar-a-Lago.