NEWS
Donald Trump Jr. Ridiculed For Calling Transgender Individuals 'Terrorists': 'This Is Deplorable'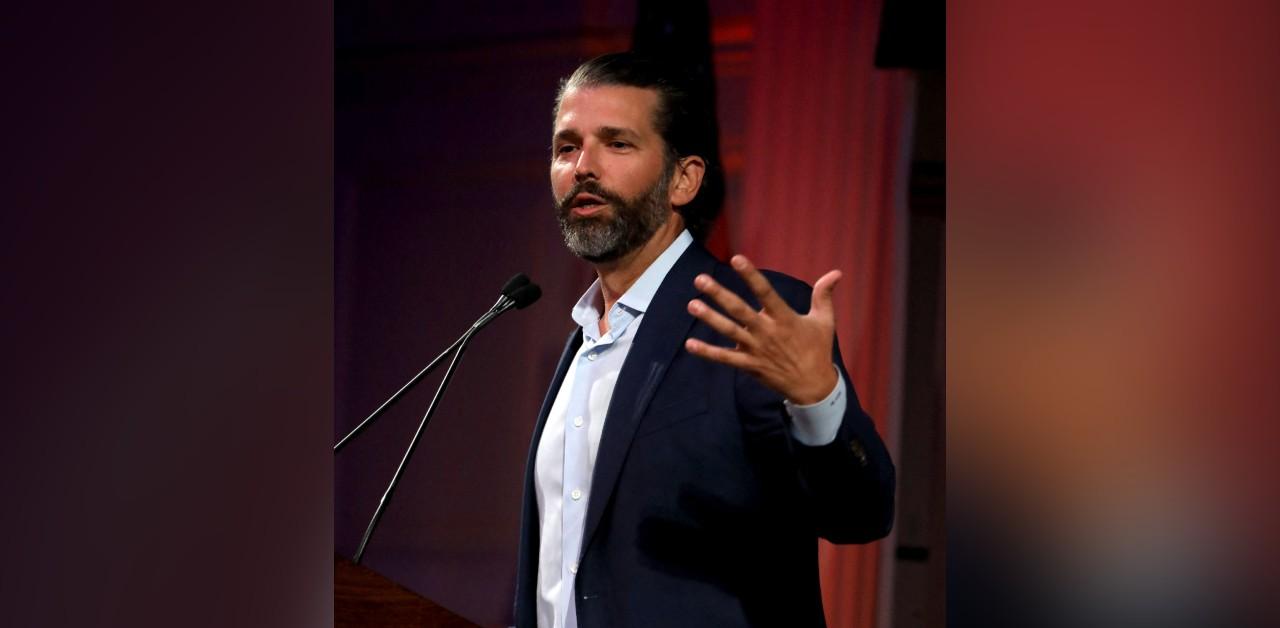 Donald Trump Jr. has once again offended the masses with his vulgar words.
On a recent episode of Triggered With Don Jr., the dad-of-five targeted the transgender community and the support they receive, sniping that Democrats "won't even call them the terrorists that they are."
Article continues below advertisement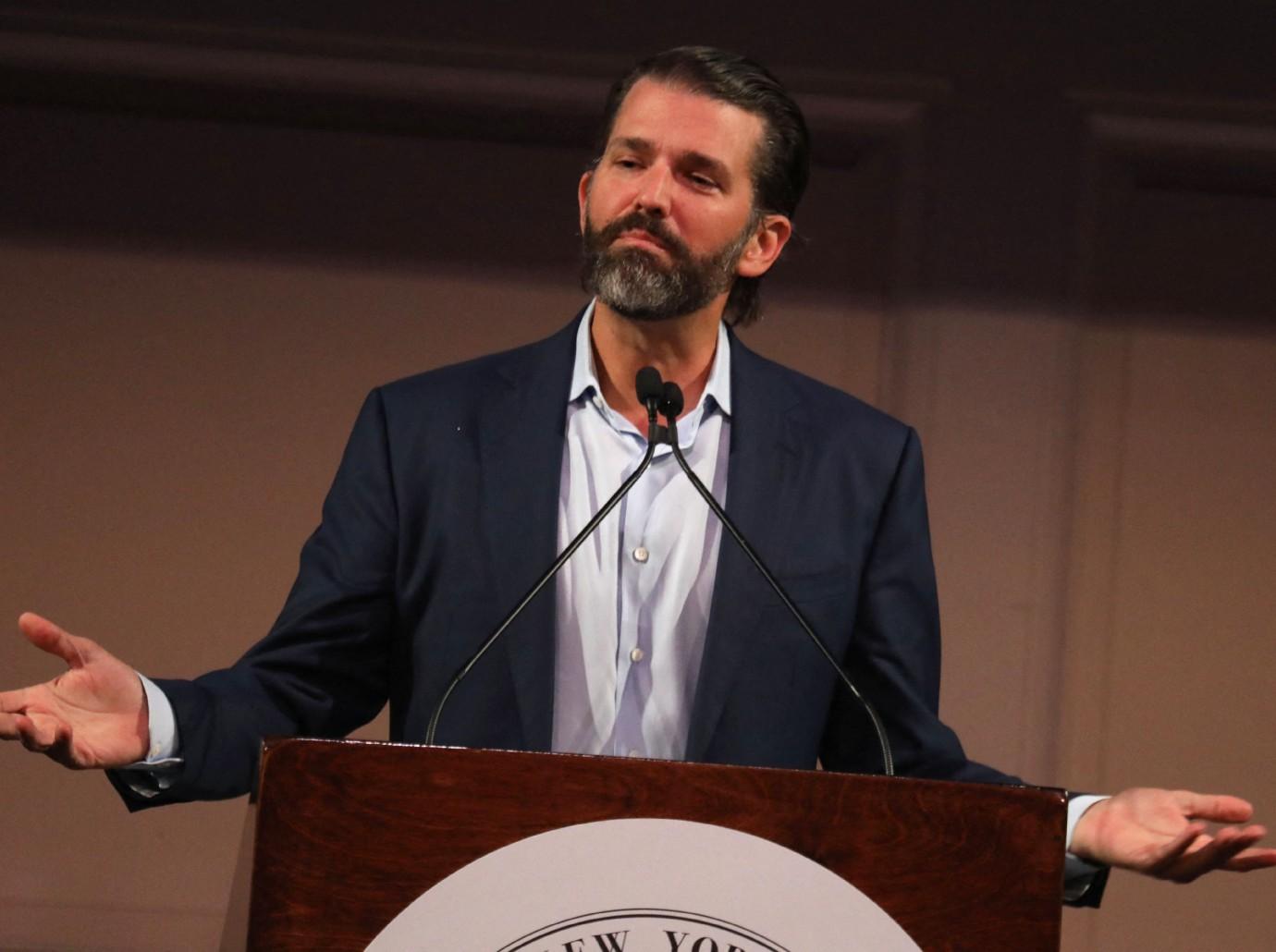 "They won't call them the most privileged class in the country. Because if you're trans, you can do whatever you want!" he insisted during his rant. "There's a different set of rules for everyone else. You have total privilege, total authority to do whatever you want."
His spiel obviously outraged many, with one person responding via Twitter, "This is deplorable."
Article continues below advertisement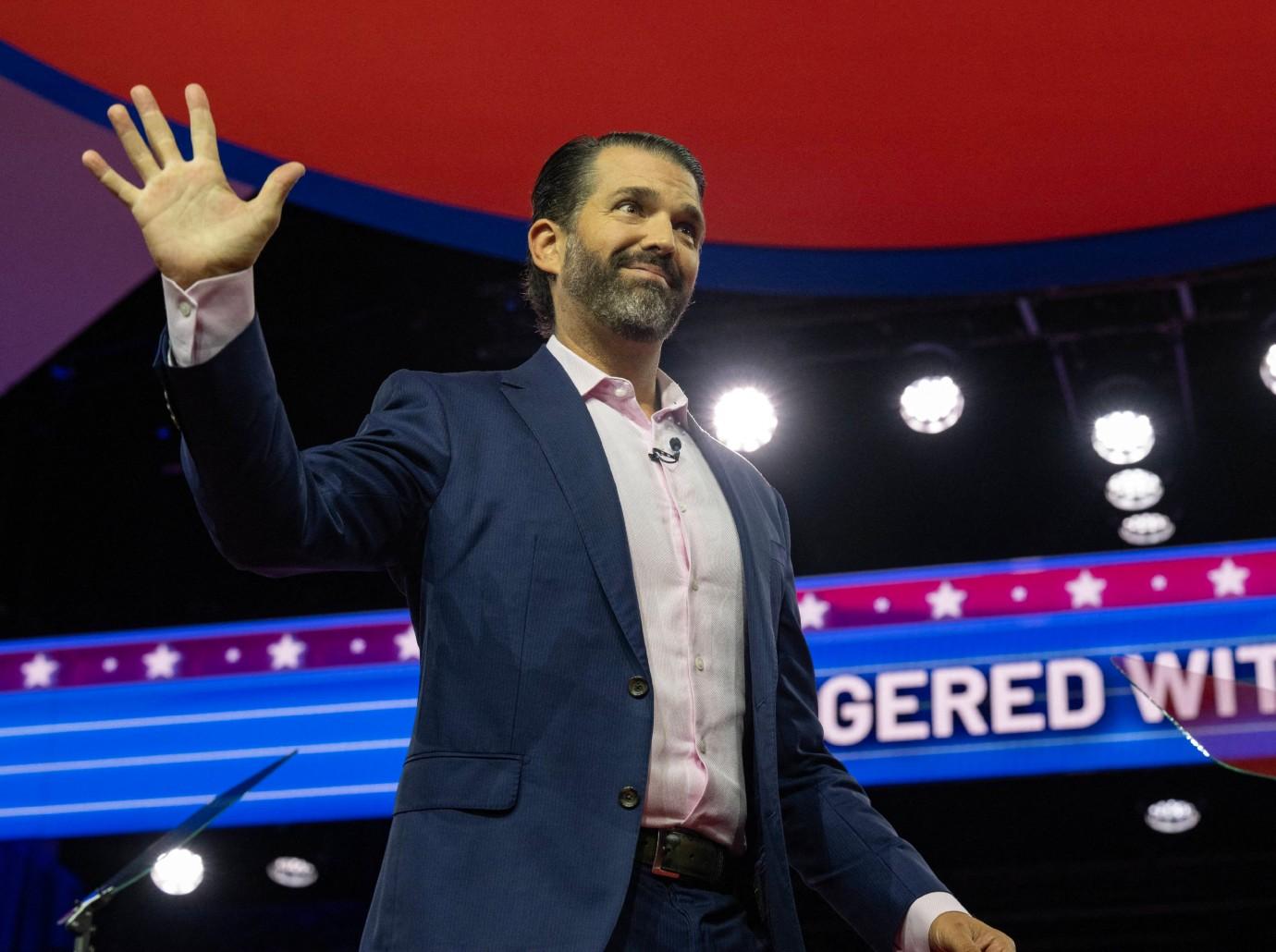 "Seems like Oil Slick is a terrorist doing whatever he wants. Wipe that seat when you leave, Jr," another person tweeted, with a third writing, "Actually… it sounds like he's talking about being a TRUMP."
"That he has a platform to spew this kind of stuff is sickening," noted another social media user.
Other people pointed out he was insulting Republican ally Caitlyn Jenner, who transitioned several years ago.
Article continues below advertisement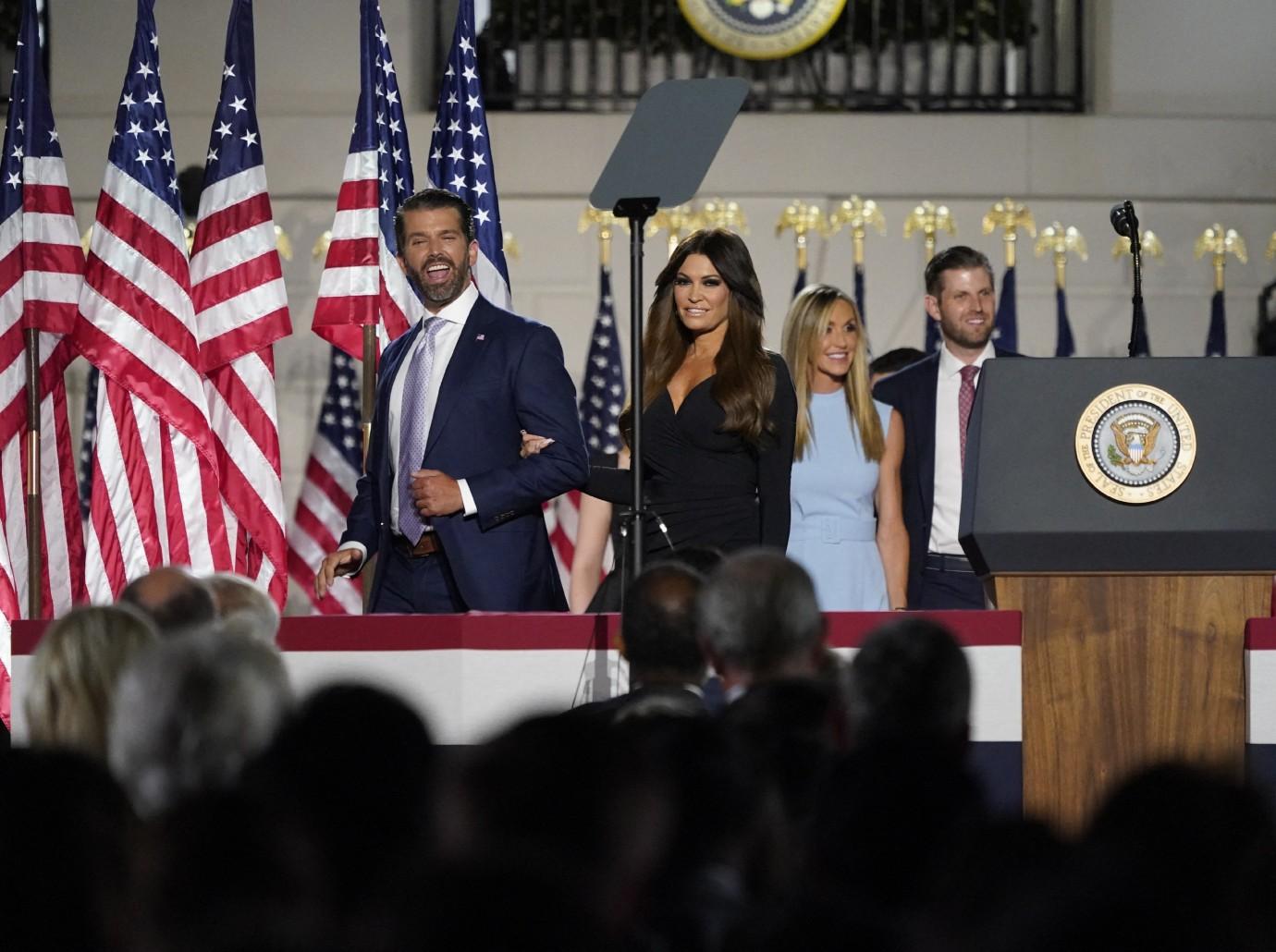 "Hey @Caitlyn_Jenner, Jr here just called you a TERRORIST ... You had an opportunity to make change in this country with your platform. But alas you didn't."
"I don't get it, Jenner is at maralago constantly, does he say this right to her?" questioned another Twitter user.
Article continues below advertisement
Trump Jr. has been voicing his opinion on all matters lately, including his father Donald Trump's recent indictment.
The former president was hit with 34 felony counts after allegedly falsifying documents to cover up a hush money payment to Stormy Daniels, the adult film star who claimed they had an affair.
Never miss a story — sign up for the OK! newsletter to stay up-to-date on the best of what OK! has to offer. It's gossip too good to wait for!
Article continues below advertisement
"Let's be clear, folks. This is like Communist-level s***. This is stuff that would make Mao, Stalin, Pol Pot — it would make them blush. It's so flagrant, it's so crazed," Donald Jr. declared. "When even like the radical leftists of The Washington Post are out there saying, 'it's not really based on fact, it's not really based on the law, it's not really based in reality, but it's 100% based on politics' — when your enemies are saying that, it's got to tell you everything you need to know about where we are as a country."