'Too Old For This Sh*t': Donald Trump Jr. Slammed For Wild Video Mocking Joe Biden, Social Media Demands An 'Intervention'
Article continues below advertisement
The video from the son of ex-president Donald Trump was originally uploaded to Rumble — a social media site popular with conservatives. Then a 29-second clip was shared via Twitter and has garnered over three million views as of now.
Article continues below advertisement
Trump Jr. is wearing a baseball cap and black t-shirt while he goes on a fiery rant slamming Biden. "I don't think Joe is smart enough to be like, 'Hey, let's send them off the trail — don't hack the McDonald's on D.C.," the 43-year-old businessman began his wild video.
Article continues below advertisement
"I mean, why doesn't he just give Putin like, I don't know, the keys to the nuclear football," he added. "What's the list? Don't hack, one — Joe's basement. Two — Hunter's businesses. Three — Hunter's laptop," he continued, referring to the 46th president's son, Hunter Biden, who landed in hot water after emails were leaked that were said to be from him to the Ukrainian energy company Burisma.
Twitter users were quick to chime in, slamming Trump Jr. for his shocking video. "This level of incoherence — DJT Jr's speech is slurred, in addition to the word salad — demands an intervention. The Trumps are the most empathy-deficient family. If Don Jr were your brother or son, you'd be getting him into rehab," a user wrote. "This devolution isn't even amusing anymore."
Article continues below advertisement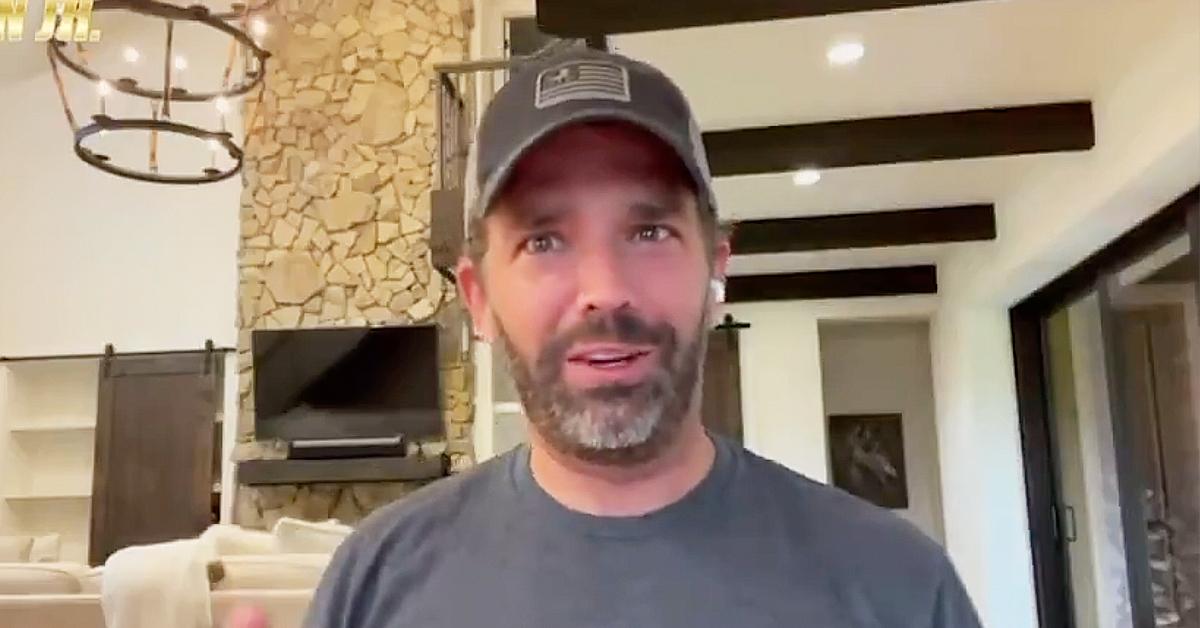 "He's way too old for this sh*t. I was fresh out of college and had an extraordinary talented mentor who struggled with coke abuse and this is exactly what it looked like," another user wrote, alleging Trump Jr. was high during the video. "One day he'd bring me coffee and the next he'd fly into a rage. He died in his sleep."
Article continues below advertisement
Others demanded that someone intervene and seek help for the Triggered author. "In all seriousness, anyone who cares about this person, even a little bit, needs to hold an intervention now. Politics aside, He is in trouble," a third user wrote.
Article continues below advertisement
The dad-of-five — who shares Kai, Donald John III, Tristan, Spencer and Chloe with ex-wife Vanessa — categorized himself as an "activist" on the site. He joins the ranks of other public figures and celebrities, including former presidential advisor (and current girlfriend) Kimberly Guilfoyle.