NEWS
Donald Trump Jr. Trolled for Staying Silent During Kimberly Guilfoyle's Rant on 'The View': 'He's Too Afraid to Speak'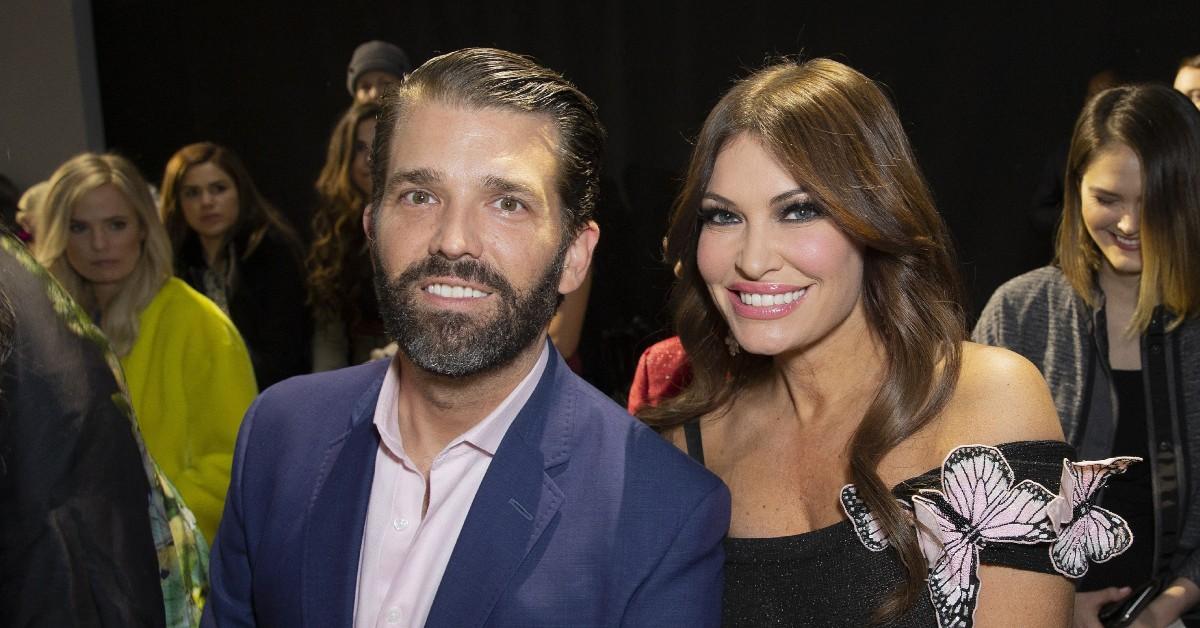 Kimberly Guilfoyle may not officially be a Trump yet, but Donald Trump Jr.'s fiancée never hesitates to go to bat for the family.
That much was evident during the couple's 2019 appearance on The View, an occasion Guilfoyle reminisced on by posting a video clip on Instagram.
Article continues below advertisement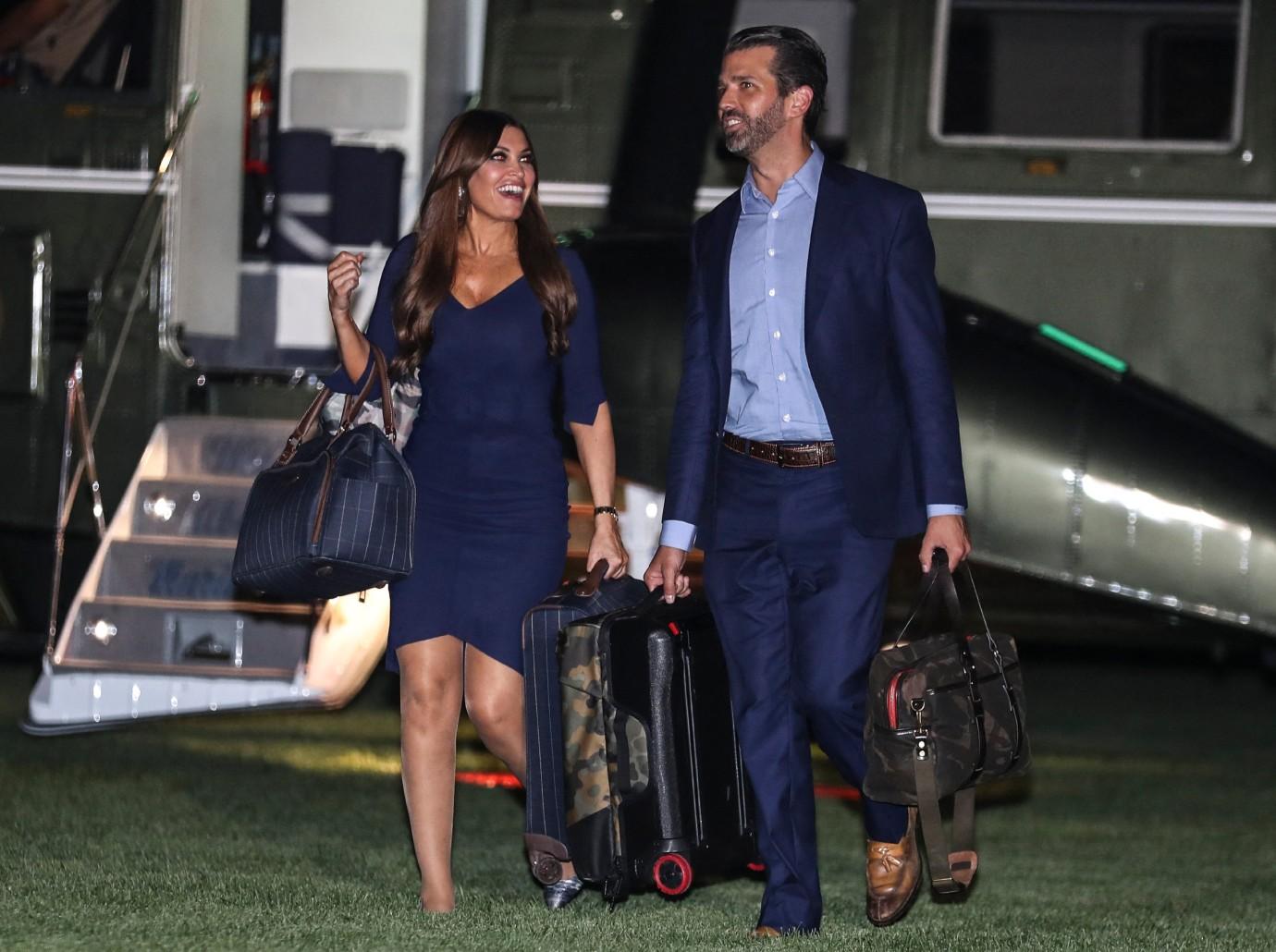 However, some social media users couldn't focus on her praise of Donald Trump due to her soon-to-be-husband's silent facial expressions.
"Don Jr just sitting there quietly," one person commented on the post, with another quipping, "He's afraid to speak ... 😂😂😂."
"He isn't smart enough to do anything but sit there," dissed another.
Article continues below advertisement
Others pointed out the flaw in Guilfoyle's words, as the things she was saying were claims — not facts.
Guilfoyle made fresh headlines the other day during her Newsmax interview, as she scoffed when host Greg Kelly referred to the former commander-in-chief as her "potential father-in-law."
"Potential?" she questioned. "Future father-in-law. Jesus."
MORE ON:
Kimberly Guilfoyle
Article continues below advertisement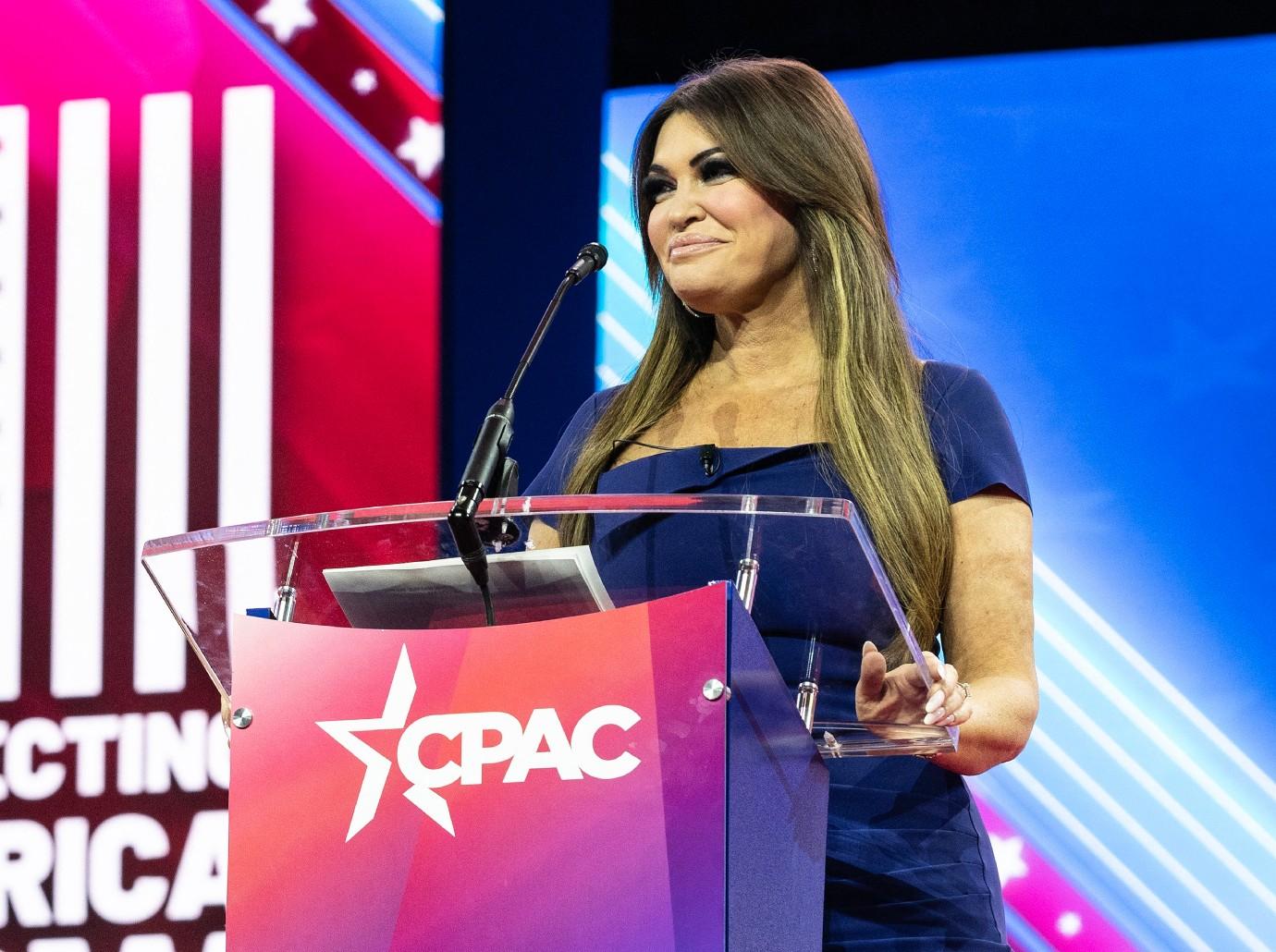 "Is it sealed? Do we have a date?" Kelly replied, to which she said, "Uh, not that I'm sharing on the air."
Kelly tried to brush off the incident by saying, "Fair enough. Hey, I'm glad. I didn't realize. There's a ring. Fantastic, that's great news."
"We've been engaged babe for two years, but we'll take this breaking news alert. That's hysterical," she quipped in response.
Article continues below advertisement
Never miss a story — sign up for the OK! newsletter to stay up-to-date on the best of what OK! has to offer. It's gossip too good to wait for!
When Kelly asked what the two were waiting for to tie the knot, she replied, "More Trump."
The San Francisco native caused a stir yet again just a few days earlier when she interviewed Sarah Palin. After showing up late for an episode of her own show, Guilfoyle appeared out of it during the discussion, with one Twitter user writing of the situation, "Kim keeps looking worse and worse."
"When Sarah Palin is speechless you know it's bad," joked another, while a third commented, "Fish Face does not seem well lately."