NEWS
Donald Trump Strongly Discourages Rival Ron DeSantis From Running For President: He's 'Not Doing Well Against Me In The Polls'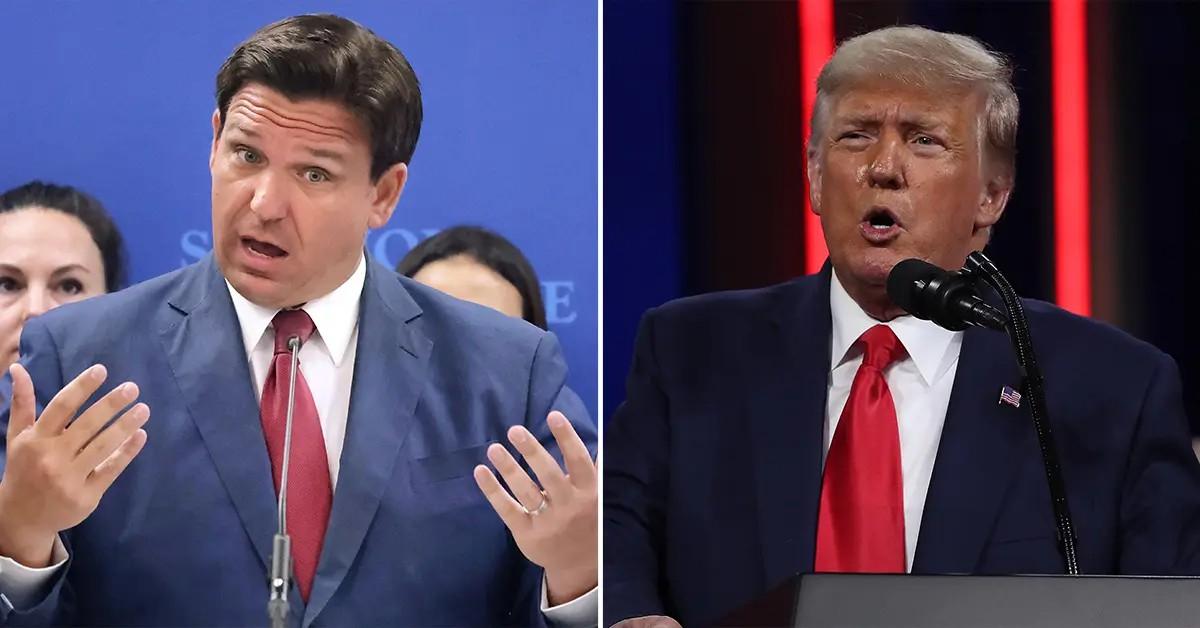 Donald Trump is adamant that Ron DeSantis cannot become president one day.
"Ron DeSantis is a young man who is not doing well against me in the polls, to put it mildly," Trump, 76, wrote on Truth Social. "I believe that if he decides to run for President, which will only hurt and somewhat divide the Republican Party, he will lose the cherished and massive MAGA vote, and never be able to successfully run for office again."
"If he remains Governor, which is what Florida voters assumed, it would be a whole different story….JUST SAYIN' – But who knows?" he added.
Article continues below advertisement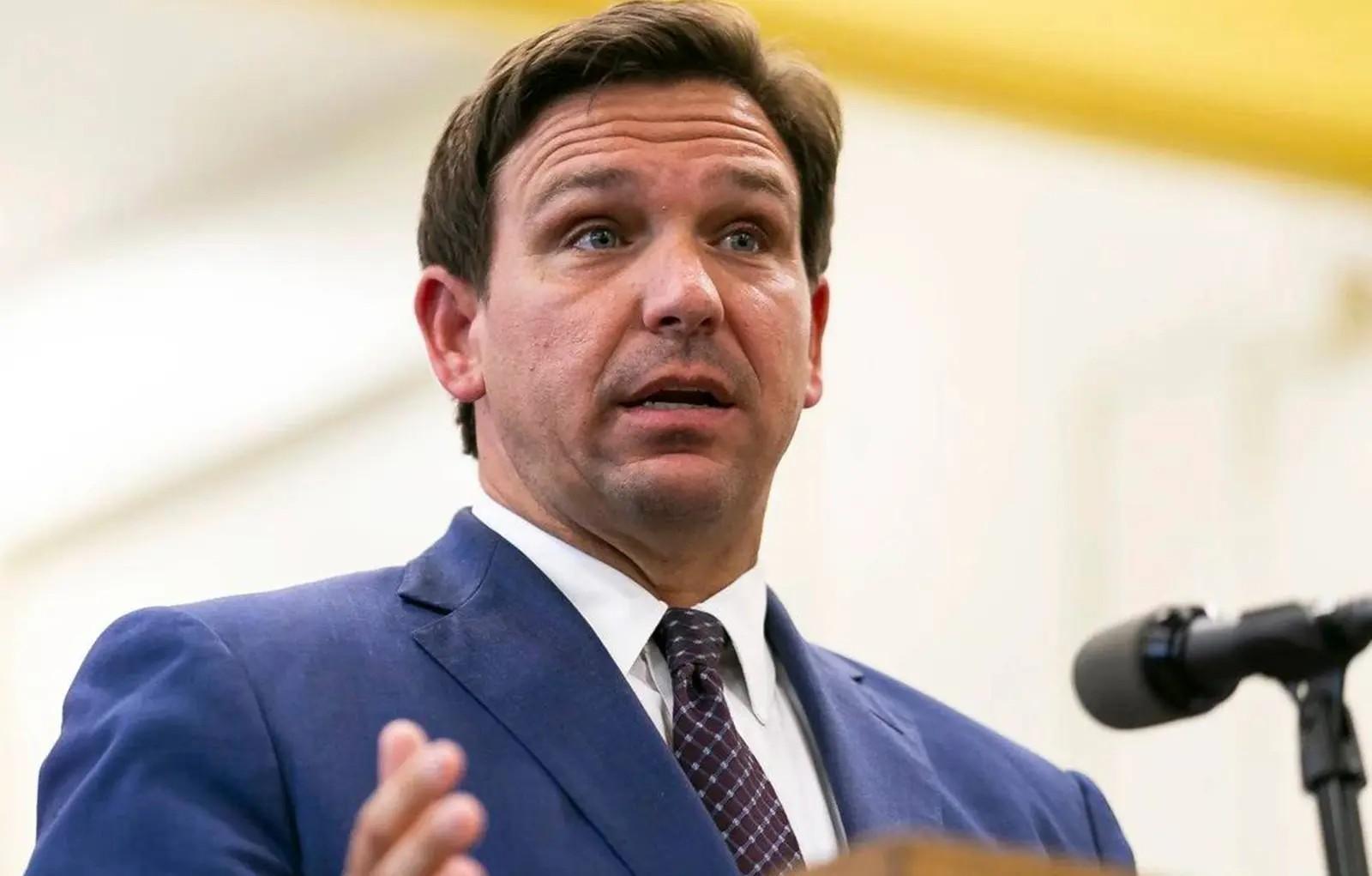 This is hardly the first time the businessman, who was arrested and arraigned on April 4 for paying off Stormy Daniels to keep quiet about their alleged affair, has talked smack about the Florida governor, 44.
While speaking to Sean Hannity, Trump revealed how he and DeSantis came to be friendly.
Article continues below advertisement
"He was one of 150 who would go on television and defend me. He was good and defended me, so all of the sudden he was running for governor. People didn't view him as governor. He wanted to get my support. He said, 'I need your endorsement.' I said, 'Ron, you're so far behind,'" Trump shared.
"He said, 'I think I can win if I get your endorsement.' You'll have to check the records, but many, many points ... it was over, and the nomination was just OK. I said, 'Let's give it a shot.' You defended me. I said, 'Let's give it a shot, Ron.' He was desperate. I said, 'OK.' I gave him a nice endorsement. I said you write out what you'd like and let me see it. He wrote it out, I thought it was terrible. I gave him a great endorsement. From the moment I pressed that button, he blew the guy away. The race was over. They never even got to spend their money. then I had to get him against the star of the Democrat party, who was going to be Stacey Abrams and now we call him a crack head because that is what he was," he continued.
Article continues below advertisement
DeSantis ended up beating Andrew Gillum — something Trump takes credit for.
"By the way, he would have never gotten the nomination — he would be working in either a pizza parlor place or a law office right now and he wouldn't be very happy. It's about loyalty, it's about loyalty to me. So, I said, 'Let me do a couple of rallies.' I did a couple of rallies — two or three. Massive rallies. I said, 'You're going to win, Ron.' He said, 'I don't think so, he's a star.' I said, 'You're going to win, I am telling you,'" he recalled.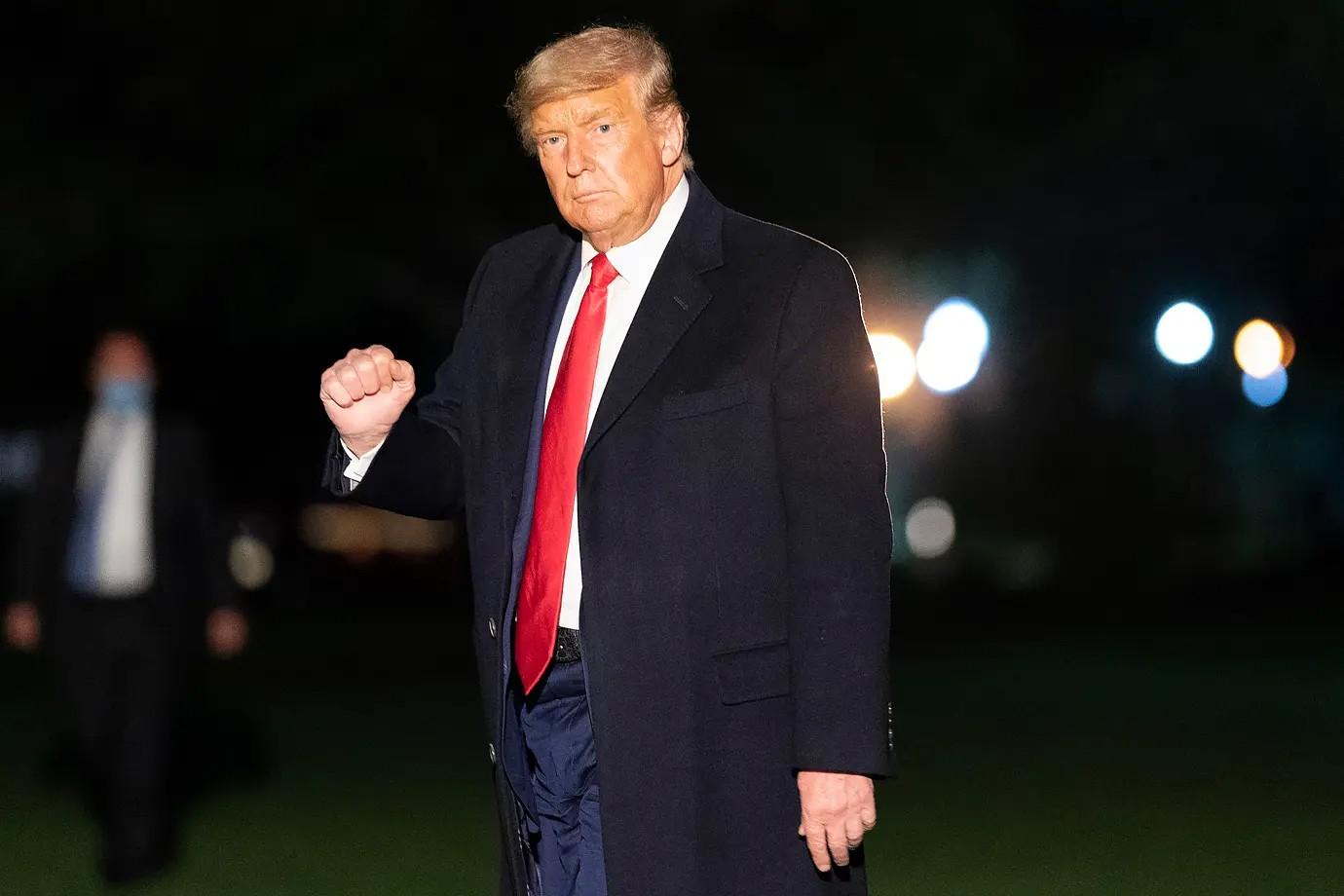 Article continues below advertisement
Never miss a story — sign up for the OK! newsletter to stay up-to-date on the best of what OK! has to offer. It's gossip too good to wait for!
Though DeSantis has yet to announce that he's officially running for president, Trump is upset he'd go behind his back.
"I think people do care about loyalty. When you really help somebody and then he announces he is essentially going to run against you, that is what he announced. That means you're going to run, but he's getting crushed now in the polls. He voted against social security, voting against Medicare, his numbers aren't very good on COVID," he said.