NEWS
Elliot Page Details 'Lifesaving' Decision To Have Top Surgery After Coming Out As Transgender, It 'Completely Transformed' His Life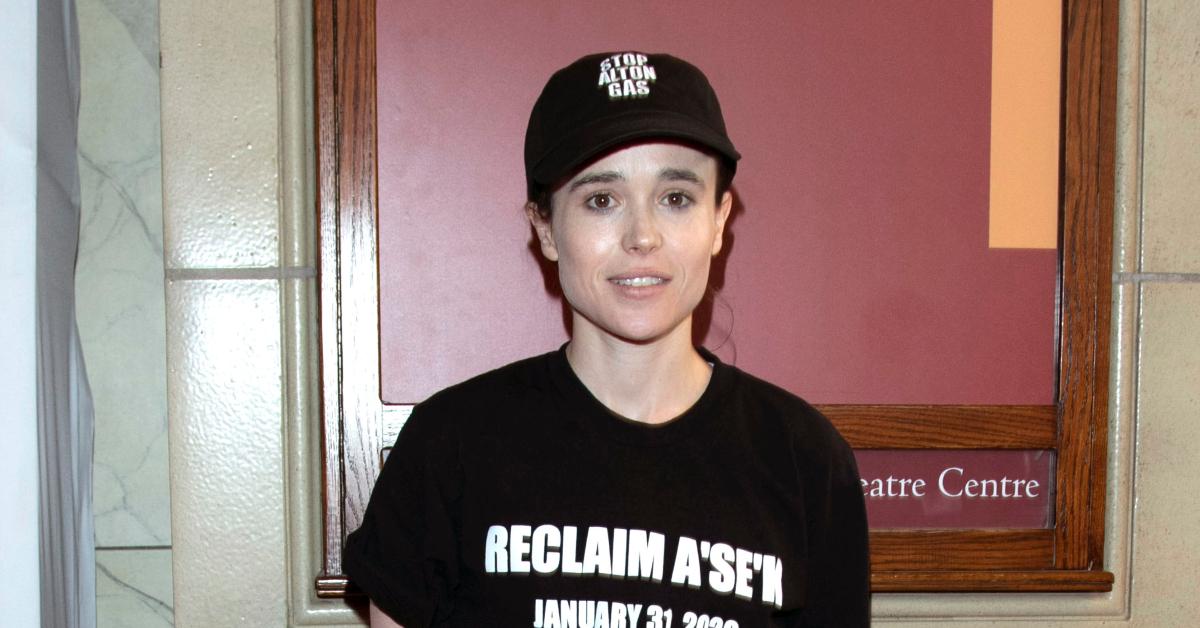 Article continues below advertisement
As his star began to rise due to the success of hit films such as Juno and Inception, Page revealed he started to deal with depression and anxiety. "I just never recognized myself," the 34-year-old recalled, adding that "for a long time I could not even look at a photo of myself."
One of the biggest decisions that helped Page to start to feel comfortable was having the top surgery (subcutaneous mastectomy). The actor revealed that when he came out as transgender late last year, he was actually recovering from the monumental procedure, describing the operation as "not only life-changing but lifesaving."
Article continues below advertisement
Page thought about quitting acting at one point over how he felt he was forced to appear more feminine on screen and in the public eye. Now, after his brave decision to live his truth, the Flatliners star is looking forward to the future and his career.
"I'm really excited to act, now that I'm fully who I am, in this body," he said. "No matter the challenges and difficult moments of this, nothing amounts to getting to feel how I feel now."
Article continues below advertisement
Although Page was candid about certain parts of his life, he did not discuss his divorce from wife of three years, Emma Portner. After Page announced he was transgender on December 1, Portner wrote an emotional message of support via Instagram.
"I am so proud of @elliotpage. Trans, queer and non-binary people are a gift to this world," she captioned her post. "I also ask for patience & privacy but that you join me in the fervent support of trans life every single day. Elliot's existence is a gift in and of itself. Shine on sweet E. Love you so much."
Page and Portner tied the knot 2018. The couple was said to meet after the Hard Candy actor noticed Portner on Instagram. Page shared that the two separated last summer and officially divorced in early 2021, but that the two remain "close friends."