REALITY TV
Emmanuel Acho To Host 'The Bachelor: After The Final Rose' Special After Chris Harrison Temporarily Steps Down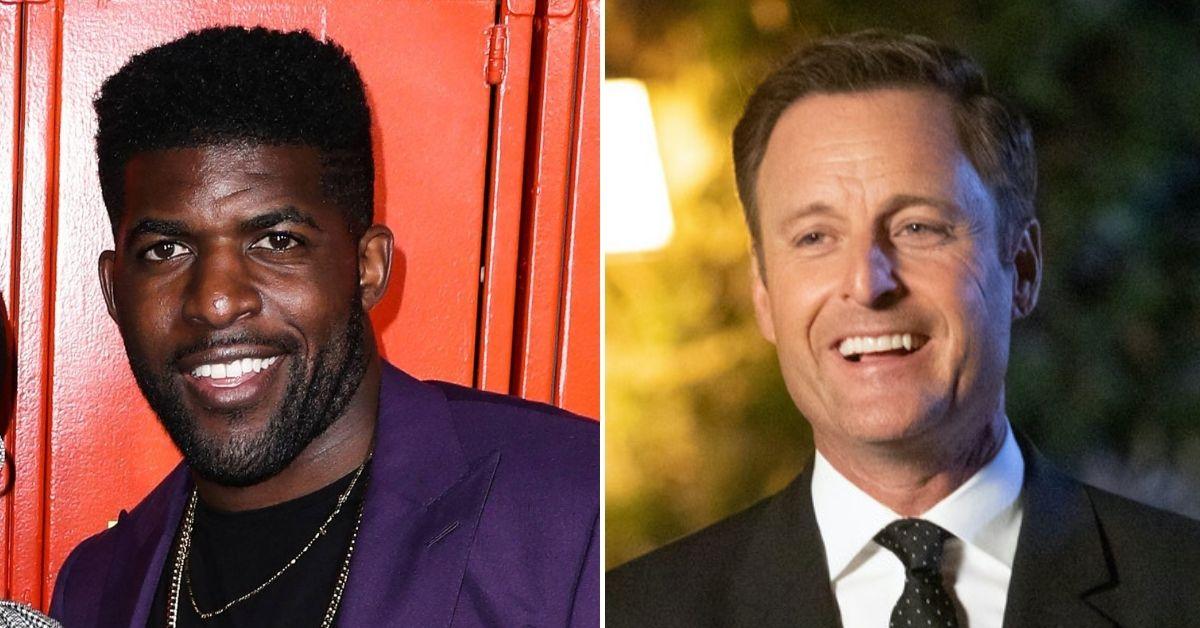 Stepping up! Emmanuel Acho will host The Bachelor: After the Final Rose special after Chris Harrison temporarily stepped down from the dating show.
Article continues below advertisement
The 30-year-old will chat to season 25 lead Matt James about his "season, his final decision and where he is now, as well as cover the current events about the franchise," according to a press release.
"Acho will also speak with the final three women, Bri [Springs], Michelle [Young] and Rachael [Kirkconnell] during the one-hour special."
Article continues below advertisement
Article continues below advertisement
Days before the press release, Rachel Lindsay told PEOPLE that she would have chosen Acho to replace Harrison.
"[He's] very outspoken about racial injustice, for social justice, and has pretty much been the person who said, 'I can have these uncomfortable conversations, and people trust it.' Who better to lead it? [He's] someone who's not involved with the franchise, no ties, no bias — I think it'd be great," she said of the Uncomfortable Conversations with a Black Man host.
"I echo those sentiments. I think Emmanuel Acho would be the perfect person to have those uncomfortable conversations with the contestants, with Matt at the end of the day, and I think it would really be a positive step forward," the 35-year-old's husband, Byran Abasolo, noted.
Article continues below advertisement
Harrison stepped down after he asked for Bachelor frontrunner Kirkconnell to be given "a little grace" amid a racism scandal when alleged photos of the 24-year-old at an antebellum-themed party in 2018 emerged as well as pictures of her dressed as a Native American.
Kirkconnell issued an apology for her "racist" and "offensive" actions. She has since promised to use her platform to share anti-racism resources.
Article continues below advertisement
"I will always own a mistake when I make one, so I am here to extend a sincere apology. I have this incredible platform to speak about love, and yesterday I took a stance on topics which I should have been better informed," Harrison wrote in his first apology. "What I now realize I have done is cause harm by wrongly speaking in a manner that perpetuates racism, and for that I am so deeply sorry."
The 49-year-old shortly returned with a follow-up apology and confirmed that he would take some time away from the show: "The historic season of The Bachelor should not be marred or overshadowed by my mistakes or diminished by my actions."
Article continues below advertisement
"The producers are getting clobbered with calls for Chris' removal as host and they are weighing that option," a source told OK!. "They may have no other choice but to replace him.
"Chris has got some people in his corner but they are few in comparison to the growing numbers of people demanding he be ousted," the insider added. "He touched a delicate nerve this time, and some think he still doesn't realize the true gravity of what he said."
The Bachelor: After the Final Rose special will air on Monday, March 15, at 10 p.m. ET on ABC