COUPLES
Looking Back
Eric Trump & Wife Lara Share Throwback Photo To Reminisce On Happier Days After Ivana Trump's Passing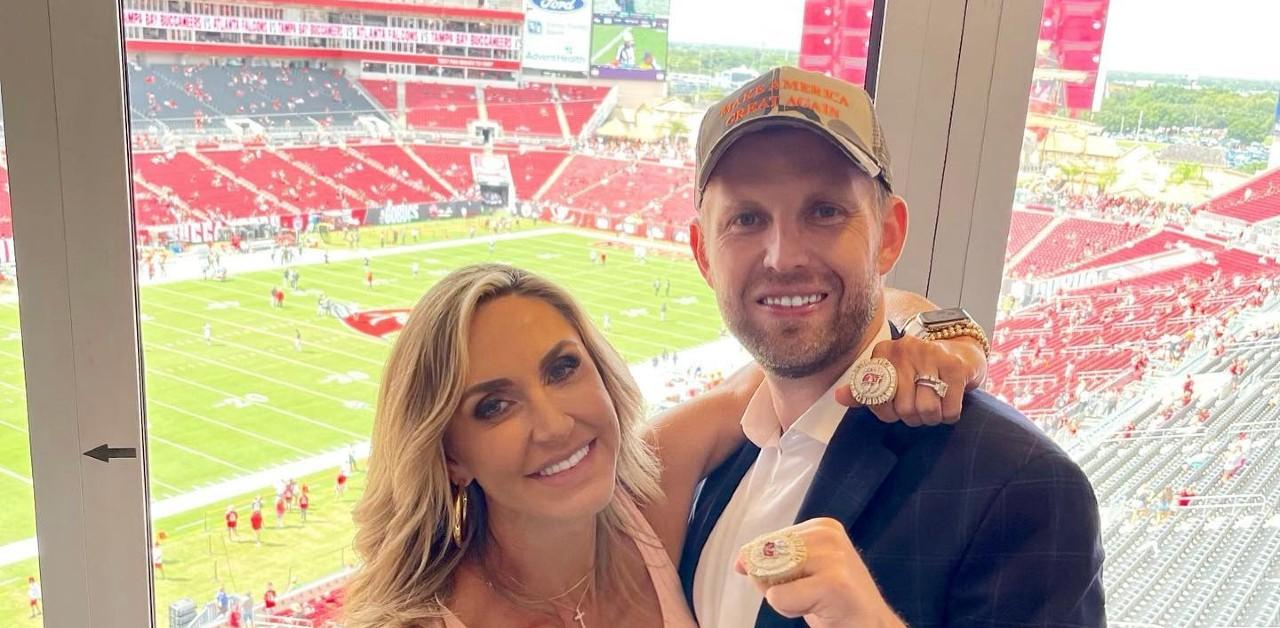 Eric Trump is trying to stay positive after mom Ivana Trump suddenly died at age 73 on Thursday, July 14.
A few days after the tragedy, the father-of-two's wife, Lara, shared a selfie of them smiling on a sun-soaked boat, and the former reposted the smiley snap to his own Instagram Story.
Article continues below advertisement
The 38-year-old's most recent social media post also includes throwback photos, with each of them showing his mother at a different stage of life, from his days as a kid to her holding her grandchildren.
"It is with deep sadness that we announce the passing of our beloved mother, Ivana Trump. Our mother was an incredible woman — a force in business, a world-class athlete, a radiant beauty, and caring mother and friend," he wrote in the caption.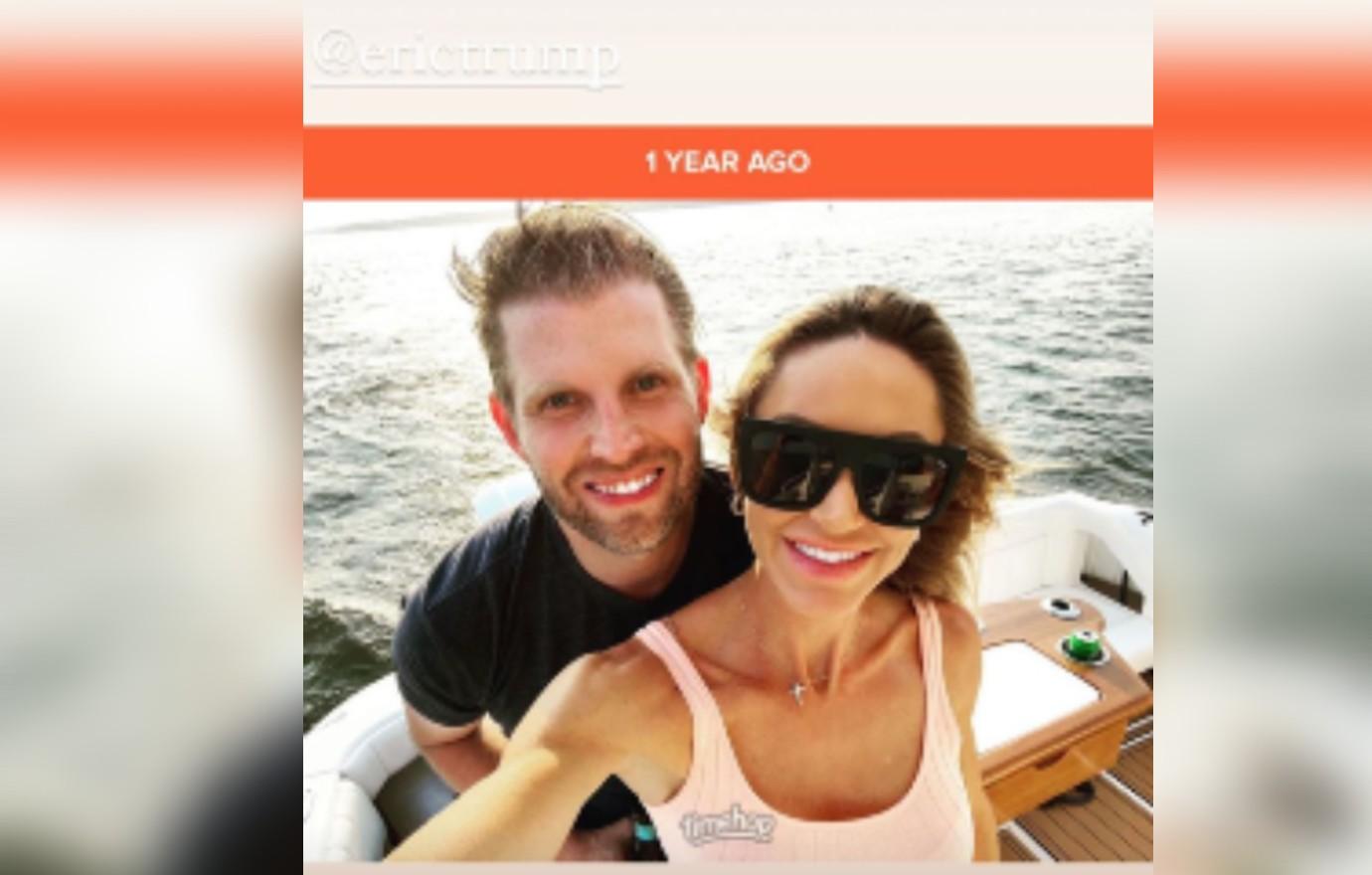 Article continues below advertisement
Article continues below advertisement
Ivana's death came as a shock to her loved ones, as her pal Nikki Haskell told Page Six the former model was actually preparing to embark on a getaway to St. Tropez.
"This was going to be her first trip away since the pandemic. She was afraid of getting the virus," she shared. "We were contemplating taking a trip around the world this January — take two months off and take a trip around the world. I just can't believe it."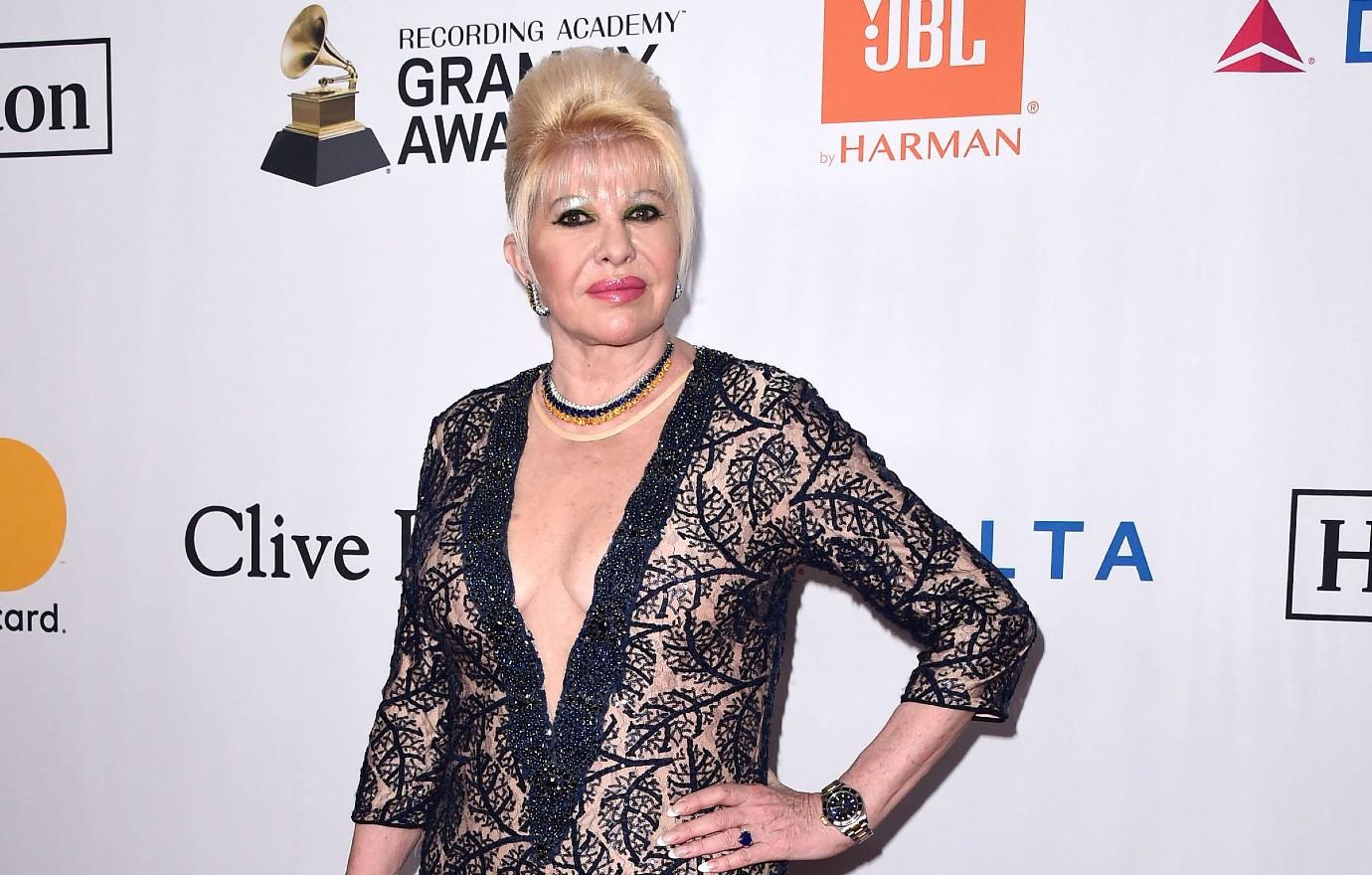 An autopsy revealed the mother-of-three died from "blunt impact injuries to her torso" after falling down the stairs in her NYC apartment. The star's funeral will be held in NYC on Wednesday, July 20, and as OK! previously reported, ex-husband Donald Trump and his wife, Melania Trump, will be in attendance.
While all three of Ivana and Donald's children will attend, it's unclear if his and Melania's son, Barron, will be present. It's also been reported that Tiffany Trump and mom Marla Maples have not received an invite.