NEWS
Fans React!
Anna Duggar Dragged After Celebrating The 14 Year Anniversary Of Her Engagement To Josh Duggar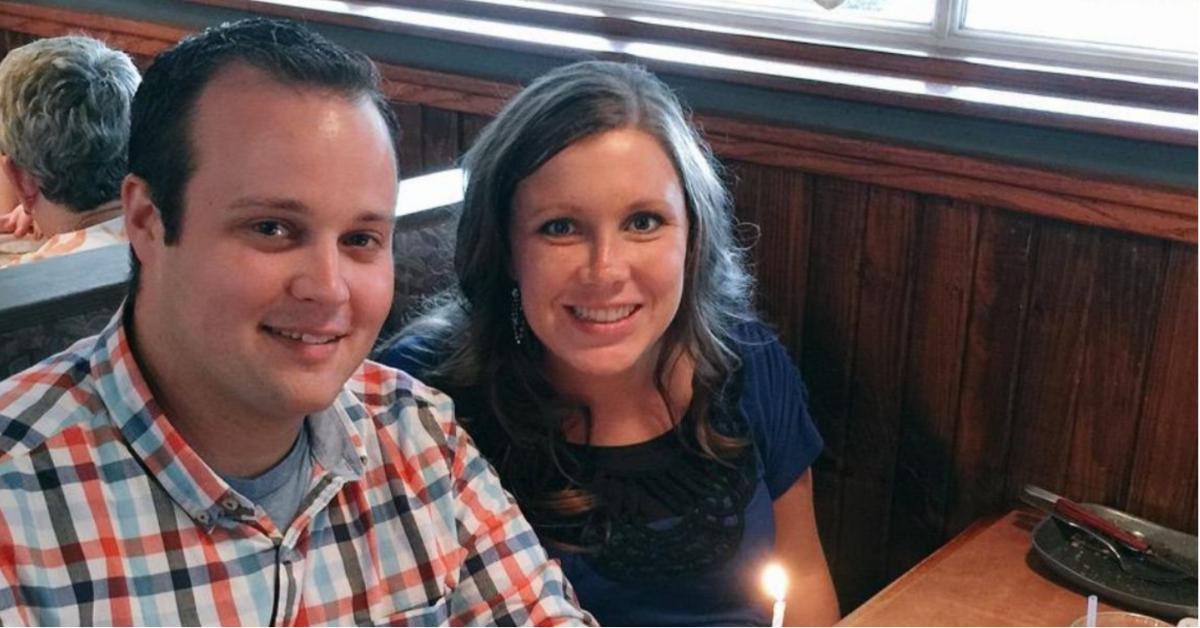 A not-so-happy birthday? Anna Duggar isn't only celebrating her 34th birthday. Today also marks the 14 year anniversary of when she officially said "yes" and got engaged to Josh Duggar — but fans weren't pleased with the mom-of-seven's social media message.
The embattled couple started their courtship in 2006 after meeting through a homeschooling event. Two years later, Josh popped the question to his future wife on her 20th birthday. They said "I do" three months later in September 2008, however, this year, Anna is celebrating the day without the disgraced reality star as he sits behind bars in Washington County Jail.
Article continues below advertisement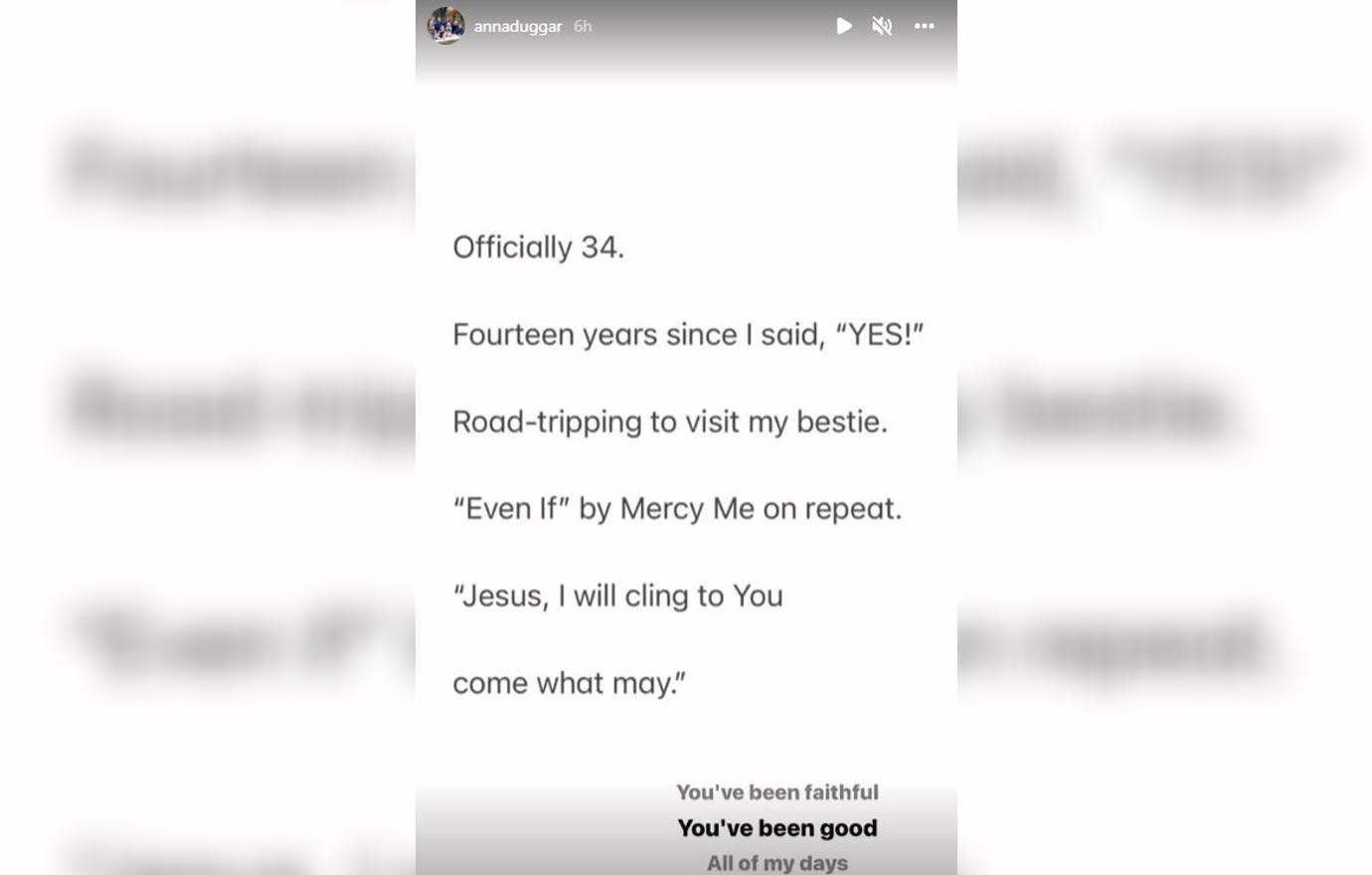 "Officially 34. Fourteen years since I said, 'YES!'," Anna wrote in an Instagram Story shared on Thursday, June 23. "Road-tripping to visit my bestie. 'Even If' by Mercy Me on repeat. 'Jesus, I will cling to You come what may.'"
Counting On fans on Reddit were quick to slam the former reality star for commemorating the special day on Instagram after her husband was convicted of receiving and possessing child pornography late last year.
Article continues below advertisement
ANNA DUGGAR IS TRYING TO CREATE A SENSE OF NORMALCY FOR HER 7 KIDS AS HUSBAND JOSH REMAINS BEHIND BARS
"I see Anna is doing a clown theme for her birthday this year," one user wrote, with another adding, "Hire yourself to be the clown and save the difference. So on-brand 🤡."
A third critic commented on her bold choice to seemingly refer to Josh as her best friend after the shocking conviction. "Must be very proud your bestie is a convicted pedophile," they wrote, while a fourth wrote, "She's genuinely delusional and I worry so deeply for her children."
Article continues below advertisement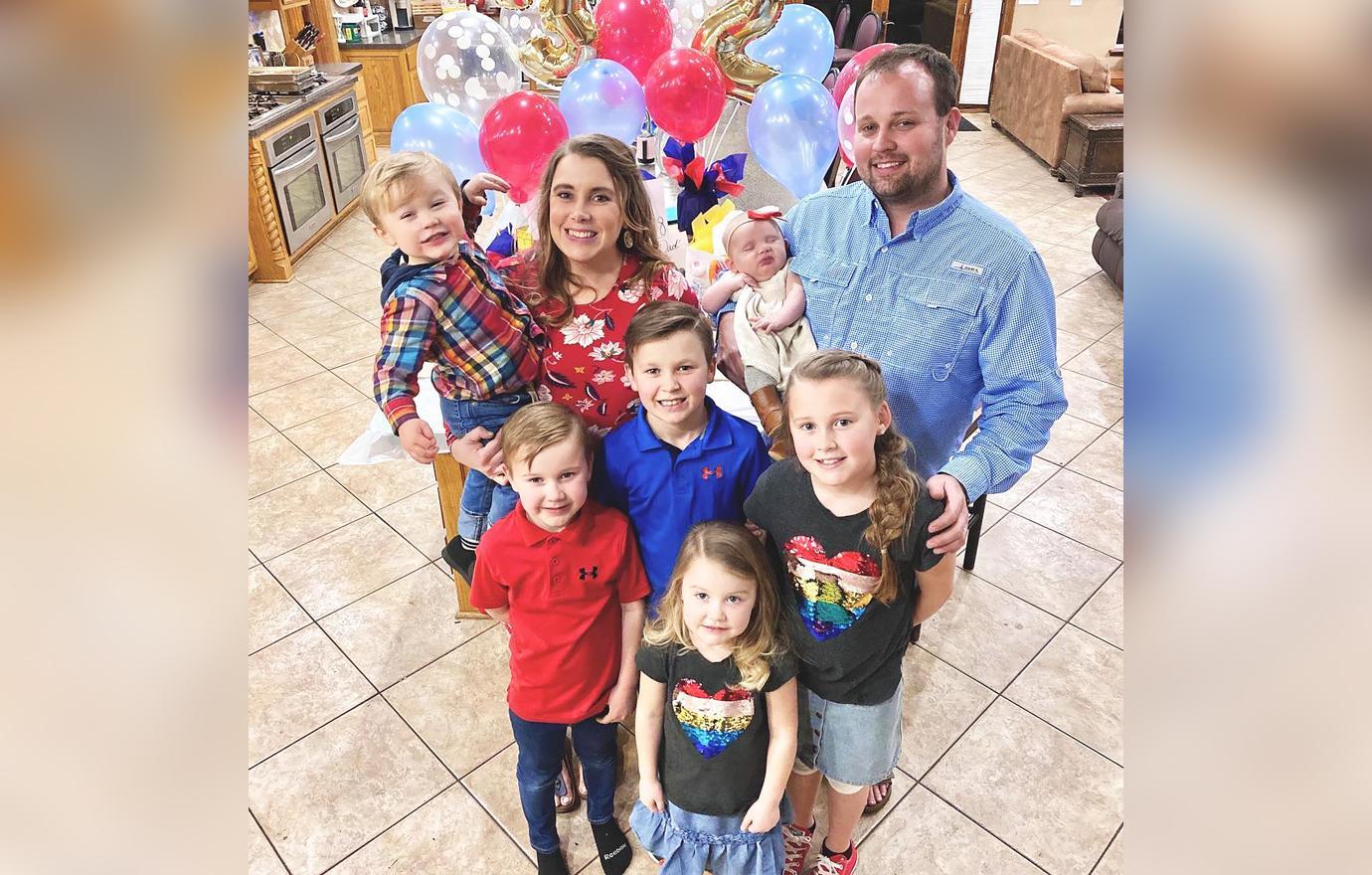 JOSH DUGGAR BANNED FROM SPENDING TIME ALONE WITH HIS CHILDREN EVEN AFTER COMPLETING PRISON SENTENCE
As OK! previously reported, despite extended family members urging her to leave the convicted sex offender, Anna is reportedly refusing to even consider divorce as her husband prepares to spend the next 12 years in prison.
"Anna is a shell of a woman at the moment, but she is choosing to stay with Josh," an insider dished. "They will not be getting a divorce."
The mother-of-seven — they share Mackynzie, 12, Michael, 10, Marcus, 8, Meredith, 6, Mason, 4, Maryella, 2, and Madyson, 7 months — is said to have visited Josh whenever possible and made over 100 phone calls to him since his conviction because she "firmly believes he's innocent."