EXCLUSIVE
Felicity Huffman Getting A 'Ton Of Offers' To Tell Her Side Of The Story In The Varsity Blues College Admission Scandal, Says Insider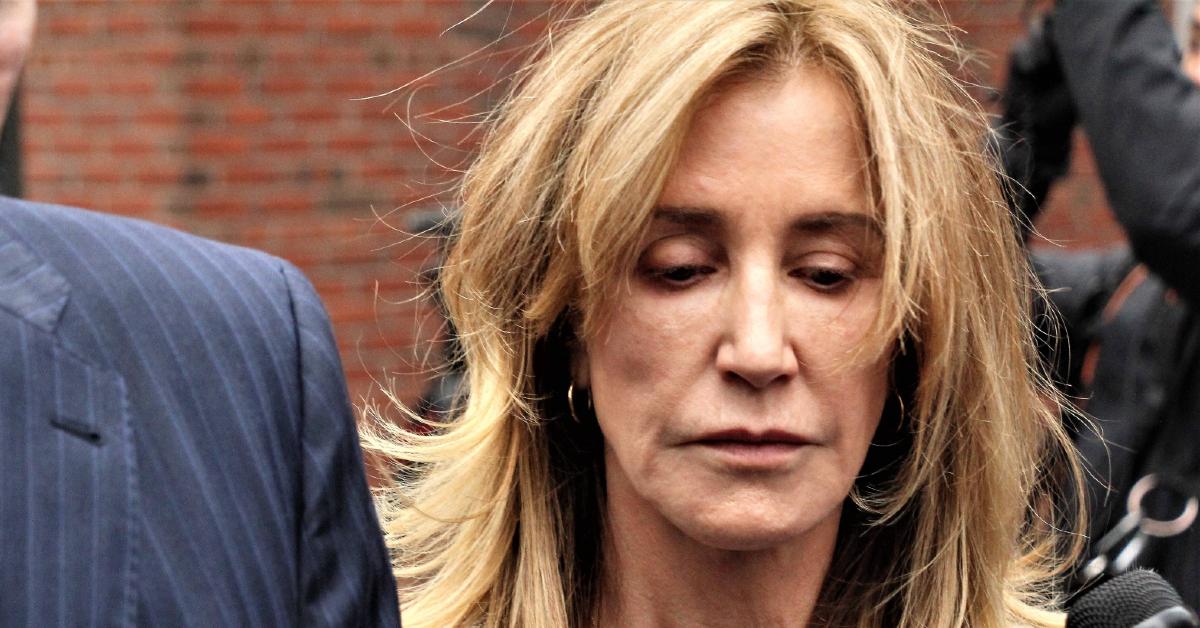 It seems Felicity Huffman can't put her past behind her just yet.
With a new book and a Netflix docu-drama out rehashing her role in the Varsity Blues college admissions bribery scandal, a source tells OK! that the disgraced actress is feeling the pressure to do a tell-all interview.
Article continues below advertisement
Huffman, who served 11 days behind bars in 2019 for paying $15,000 to have her daughter Sophia's SAT scores fixed, "has been getting a ton of offers to tell her side of the story," spills the source. "But she's shunning them all because she doesn't feel ready."
Article continues below advertisement
In April 2019, Huffman issued an apology for her actions, stating, "I am in full acceptance of my guilt."
The Desperate Housewives alum, 58, who's set to make her return to acting in an upcoming ABC comedy, "feels she took responsibility and did her time. She should be able to quietly go back to work," the source explains. "But there's one more step on her road to redemption, which is explaining in her own words exactly what happened. Felicity's torn because she knows she owes that to her fans — but she's just not there yet."
Article continues below advertisement
The new Netflix film, titled Operation Varsity Blues, dropped Wednesday, March 17 and examines the methods used by Rick Singer to get the children of his wealthy clients into top schools. It also explores the schemes that let kids cheat on their college admissions tests, to falsifying sports credentials or bribing school officials.
Article continues below advertisement
According to Netflix's official description, the drama, directed by Chris Smith, uses "an innovative combination of interviews and narrative recreations of the FBI's wiretapped conversations between Singer and his clients."
"Operation Varsity Blues offers a rare glimpse into the enigmatic figure behind a scheme that exposed the lengths wealthy families would go to for admission into elite colleges, and angered a nation already grappling with the effects of widespread inequality," it reads.
This is not the first time that Smith has tackled scandals on screen. He has also directed Fyre, which focused on Billy McFarland, the face behind the disastrous Fyre Festival and served as an executive producer of the 2020 binge-worthy docuseries Tiger King.