COUPLES
They've 'Moved On': Quavo & Saweetie Break Silence On Elevator Altercation After Recent Split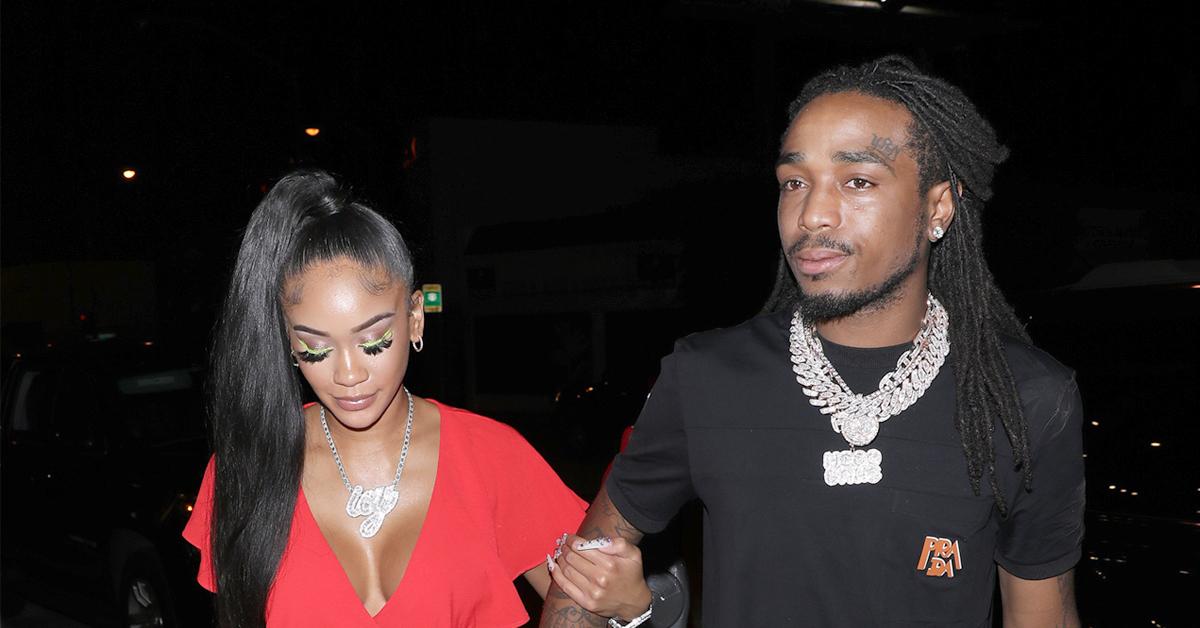 Article continues below advertisement
The Migos member addressed the fight, which was captured by the elevator cam at the "Icy Girl" rapper's North Hollywood apartment complex, for the first time on Thursday, April 1.
Article continues below advertisement
The "Bad and Boujee" crooner further insisted that he never harmed Saweetie and praised the former couple's relationship, which ended last month.
Article continues below advertisement
As for the "Best Friend" rapper, she also said the two have "moved on" from the situation, noting that their split was a result of multiple problems in their relationship.
Article continues below advertisement
"This unfortunate incident happened a year ago, while we have reconciled since then and moved past this particular disagreement, there were simply too many other hurdles to overcome in our relationship and we have both since moved on," Saweetie told Page Six on Thursday.
"I kindly ask that everyone respect my privacy during this time," she added.
Article continues below advertisement
In the video in question — which was obtained by TMZ on Tuesday, March 30 — the rappers were seen fighting over a "Call of Duty" case before Saweetie appeared to get knocked to the ground. The 27-year-old remained on the ground while Quavo stood with the COD case and another bag. When they arrived at their stop, Quavo held the door open as Saweetie eventually hoisted herself up and got out.
OK! previously reported that Saweetie announced she was "single" on Friday, March 19. At the time, Saweetie opened up about why the power couple, who began dating in 2018, parted ways via Twitter, alleging that Quavo had been unfaithful to her.
Article continues below advertisement
"I've endured too much betrayal and hurt behind the scenes for a false narrative to be circulating that degrades my character. Presents don't band aid scars and the love isn't real when the intimacy is given to other women," she wrote before adding in another message: "I emotionally checked out a long time ago and have walked away with a deep sense of peace and freedom. Excited for this new chapter of elevation."
Article continues below advertisement
Article continues below advertisement
"I had love for you and disappointed you did all that," Quavo wrote in a separate tweet, seemingly referring to her dragging his name on social media. "You are not the woman I thought you were. I wish you nothing but the best," he added, to which Saweetie replied: "Take care."