NEWS
'F*ck Tucker Carlson': Fox News Host Slammed By Military Leaders After Mocking Pregnant Service Women — See Reactions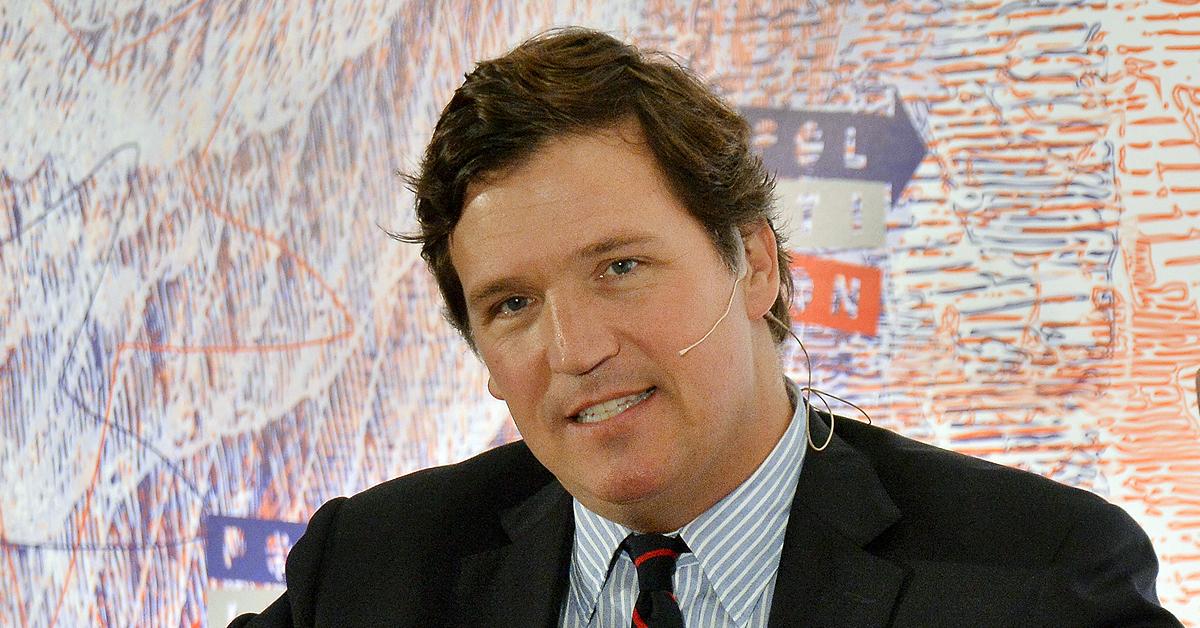 Fox News host Tucker Carlson is on the receiving end of heavy backlash from military leaders, veterans and veterans groups after he mocked pregnant service women and made transphobic remarks during his Tuesday, March 9, broadcast.
His commentary was in response to President Joe Biden's acknowledgment that the military tailored combat uniforms for women during his International Women's Day statement. The additional tailored uniforms include maternity flight suits for those who are pregnant, and updated requirements for hairstyles.
Article continues below advertisement
"So we've got new hairstyles and maternity flight suits," Carlson, 51, snarked during his segment. "Pregnant women are going to fight our wars.
"While China's military becomes more masculine as it's assembled the world's largest navy, our military, as Joe Biden says, needs to become more feminine — whatever feminine means anymore since men and women no longer exist," Carlson added. "The bottom line is it's out of control and the Pentagon is going along with it. Again, this is a mockery of the U.S. military and its core mission, which is winning wars."
TRUMP VS. BIDEN — A LOOK AT THE SEXUAL HARASSMENT ALLEGATIONS MADE AGAINST THEM
In response, Pentagon press secretary John Kirby said on Thursday, March 11, that The Department of Defense would not be taking personnel advice from "a talk show host or the Chinese military."
"Maybe those folks feel like they have something to prove, that's on them," Kirby continued. "We know we're the greatest military in the world today, and even for all the things we need to improve," adding that the military is "better and more effective" when they represent all American people.
Article continues below advertisement
The press secretary also emphasized that the military has "a lot of work to do" to become "more inclusive, more respectful of everyone — especially women."
A number of active military members, veterans and veterans groups have also taken issue to Carlson's statements while emphasizing that the shamed host never even served in the military.
IRL HEROES! 7 CELEBS YOU LIKELY NEVER KNEW WERE VETERANS OR SERVED IN THE MILITARY
"Women lead our most lethal units with character. They will dominate ANY future battlefield we're called to fight on," the Sergeant Major of the Army, Michael A. Grinston, tweeted. "@TuckerCarlson's words are divisive, don't reflect our values. We have THE MOST professional, educated, agile, and strongest NCO Corps in the world."
Fort Hood Deputy Commanding General John B. Richardson IV also tweeted: "Mothers in uniform fight & win our nation's wars. Fathers in uniform fight & win our nation's wars. Soldier is not a gendered noun."
Scroll through to see what service members have to say about Carlson and his shocking statements.
Article continues below advertisement
Article continues below advertisement
Article continues below advertisement