NEWS
Former President Donald Trump's Press Secretary Kayleigh McEnany Joins Fox News — Angering Fox Staffers Who Call Hiring A 'Slap In The Face'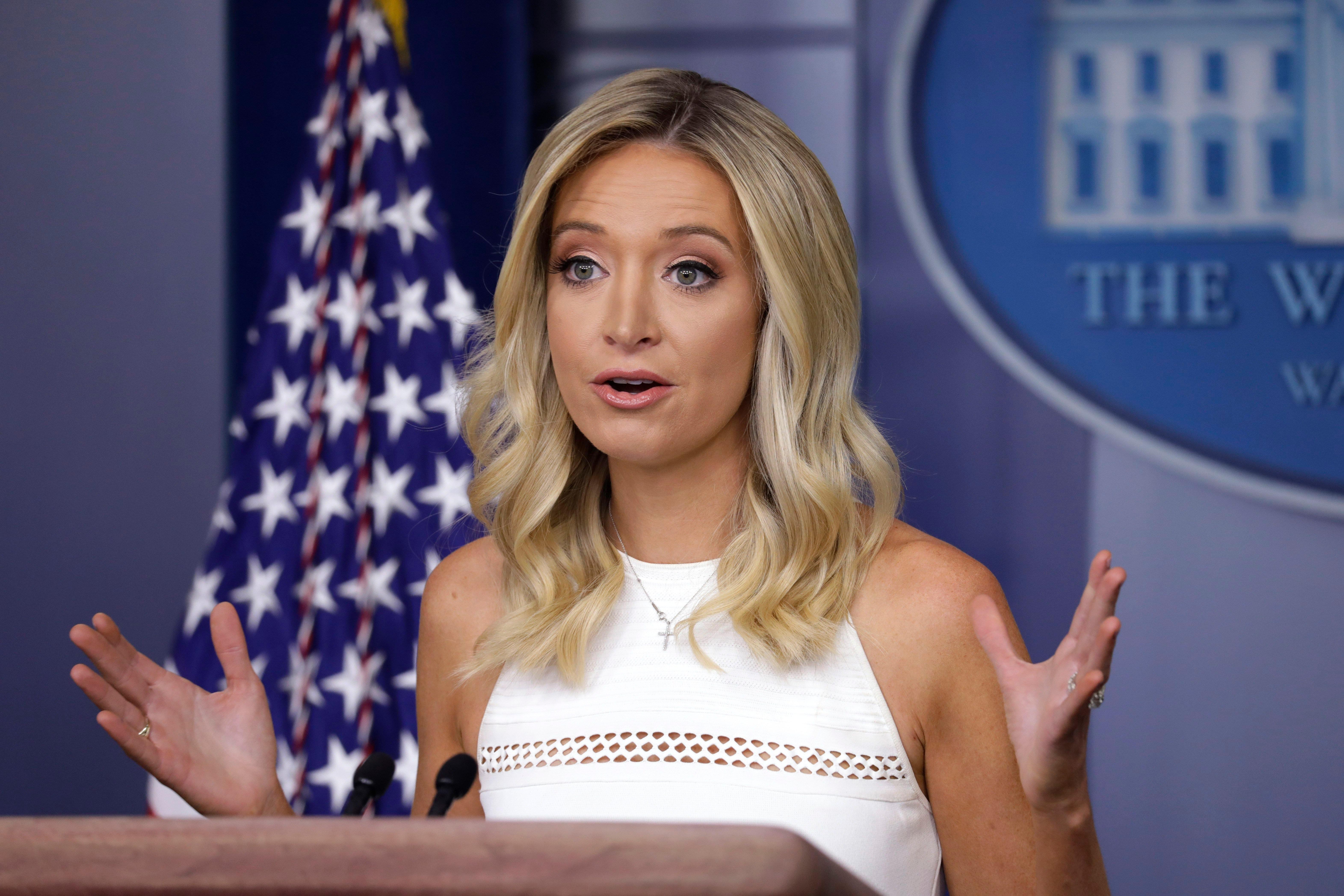 Article continues below advertisement
McEnany teased the big announcement via Instagram. "Please tune in," she wrote.
It was reported in January that McEnany had disclosed to the U.S. Office of Government Ethics while she was still working as former president Donald Trump's press secretary that she would work for Fox after her tenure at the White House. Fox admitted at the time it had been in discussion with McEnany but had paused them, according to the AP.
However, insiders at Fox are reportedly fuming from the news of McEnany's hiring.
"It's truly disgusting they fired hard-working journalists who did care about facts and news reporting only to turn around and hire a mini-Goebbels whose incessant lies from the White House helped incite an insurrection on our democracy that got five people killed, including a police officer," a Fox News insider told The Daily Beast. "Post-Trump Fox is quickly becoming a very scary place and quite dangerous for our democracy. It's not even conservative news anymore. They've plunged into an alternate reality where extremist propaganda is the only course on the menu."
One Fox staffer called her employment "upsetting," while another groaned: "It bothers me in that it is basically a slap in the face to the hardworking journalists that value real news and facts. But it also doesn't surprise me because they have shown that they don't give a damn about facts and real news."
Article continues below advertisement
During her interview with Faulkner, the 32-year-old revealed that her biggest regret at the White House was not being able to hold a final press briefing where she could detail what she viewed as the many accomplishments of the Trump administration.
Article continues below advertisement
Article continues below advertisement
McEnany joins the ever revolving door between Fox News and the Trump White House. Former press secretary Sarah Huckabee Sanders joined the network before leaving to embark on her journey to become the governor of Arkansas. Larry Kudlow, Trump's former economic director, joined the Fox Business Network where he hosts his own show.
Trump's longtime communications director, Hope Hicks, joined Fox Corp. in 2018 to serve as its executive vice president and chief communications officer before later returning to the White House.