ENTERTAINMENT
Back On Air: Kelsey Grammer Will Reprise Role As Iconic Dr. Frasier Crane In Reboot For Paramount+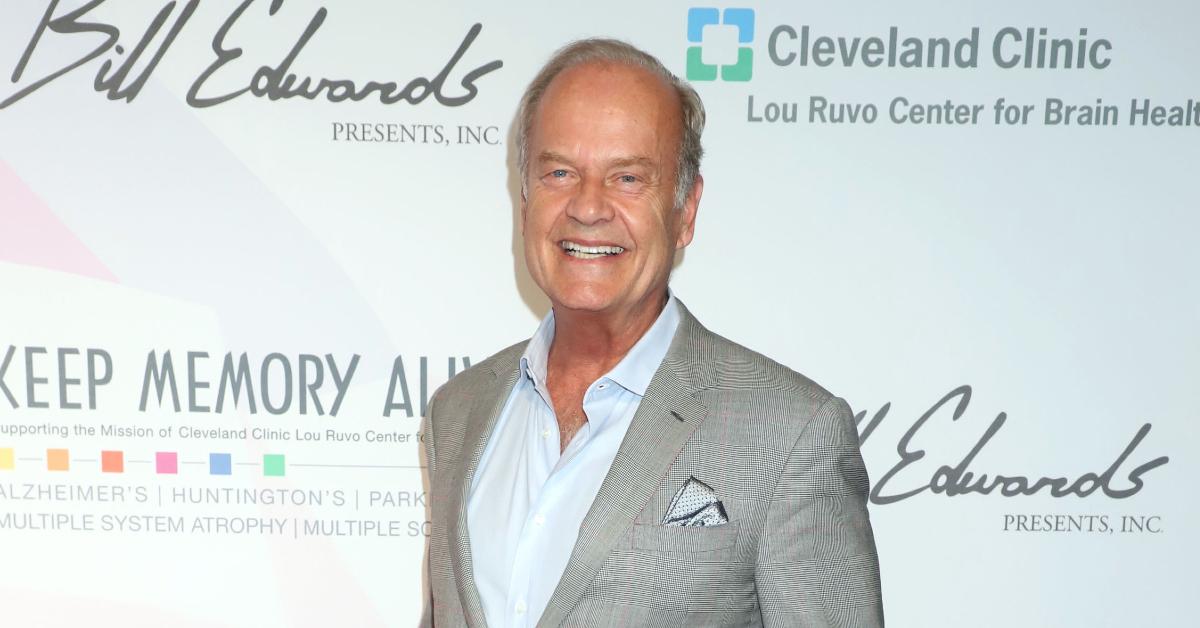 It's official! Paramount+ announced on Wednesday, February 24, that Frasier will be rebooted for the streaming service with Kelsey Grammer reprising his role as Dr. Fraiser Crane.
Article continues below advertisement
"Having spent over 20 years of my creative life on the Paramount lot, both producing shows and performing in several, I'd like to congratulate Paramount+ on its entry into the streaming world," Grammer wrote in a statement. "I gleefully anticipate sharing the next chapter in the continuing journey of Dr. Frasier Crane."
The iconic character was first introduced in 1984 on Cheers as Diane Chambers' [Shelley Long] love interest and also appeared on Wings before Fraiser got his own show in 1993. The show ran for 11 seasons until 2004 and landed 37 Emmys and an impressive 108 nominations in its 11-year run.
Article continues below advertisement
"Frasier is one of the most acclaimed comedies in modern television history and truly defines premium storytelling," David Stapf, president of CBS Studios, said in a statement. "There has long been a call from fans for its return, and that call is now answered thanks to the amazing Kelsey Grammer reprising his iconic role of Dr. Frasier Crane and a brilliant creative plan from [executive producers] Joe [Cristalli], Chris [Harris] and Kelsey."
Article continues below advertisement
Grammer has been trying to get the revival in motion for a few years now.
"We've got it hatched. We've hatched the plan, what we think is the right way to go," Grammer told Graham Bensinger in 2019, regarding whispers of the reboot date back to 2018. "We're sort of on standby a little bit. Working out a couple of possible network deals that we're circling. Frasier is sort of in a second position to that at this point. So there's still stuff going on. But a revisit to Frasier, Frasier's world is I think definitely going to come."
Article continues below advertisement
"We'll see how people respond to it because it's not going to be the same place, it's not going to be Seattle. It's not going to be the same Frasier — it's going to be the man in his next iteration. Hopefully that'll be something people like watching. But I think it'll be funny," he explained.
It is not yet known if David Hyde Pierce or Peri Gilpin will reprise their roles. Sadly John Mahoney, who played Fraiser's father, Martin, passed away in 2018.
"I have no idea, but I won't be leaving The Resident to do that if it happens," Jane Leeves, who played Daphne Moon, told Entertainment Weekly earlier this week. "There's a lot of pieces that have to come together to make [the revival] happen."
Article continues below advertisement
Grammer will also take on an executive producer role in the reboot with Chris Harris and Joe Cristalli also writing and acting as executive producers. Grammnet Productions' Tom Russo and Jordan McMahon will also be executive producers. The new series will be a collaboration between Grammnet Productions and CBS Studios exclusively for Paramount+, Variety reported.
The new series is slated to air in 2002, according to The Huffington Post.