NEWS
Dirty Details! Everything To Know About The Alleged Affair Between 'GMA' Costars T.J. Holmes & Amy Robach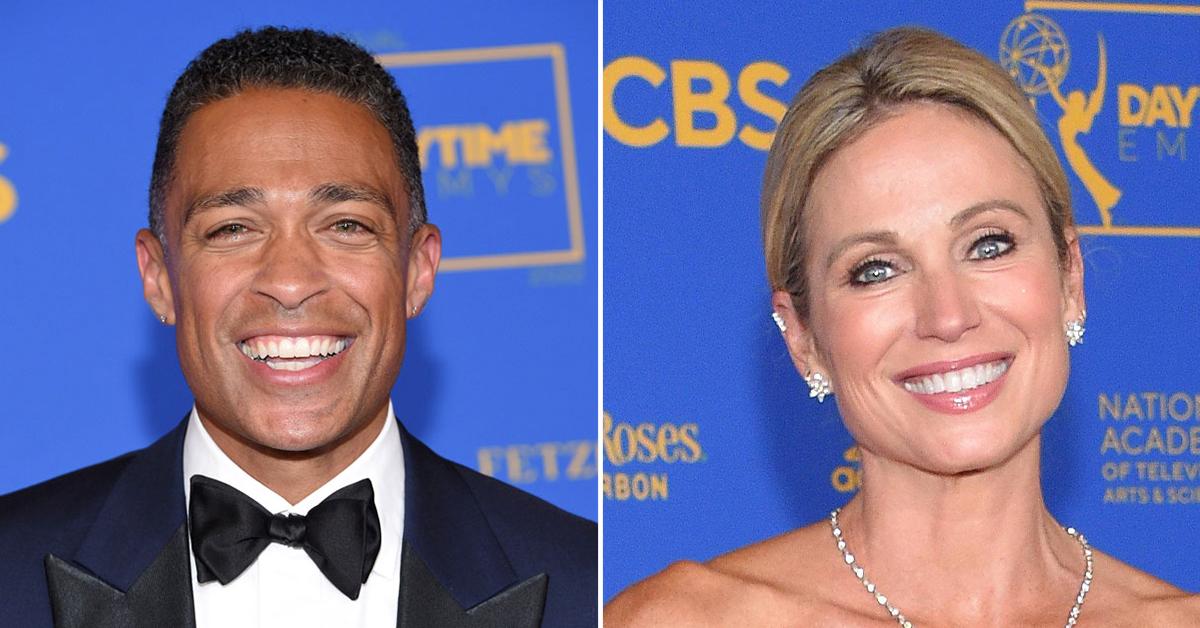 Amy Robach and T.J. Holmes have been up to some not-so professional pleasure.
On Wednesday, November 30, the Good Morning America costars landed themselves in the headlines after their alleged extramarital relationship was exposed to the public.
Here's everything you need to know about the scandalous situation!
Article continues below advertisement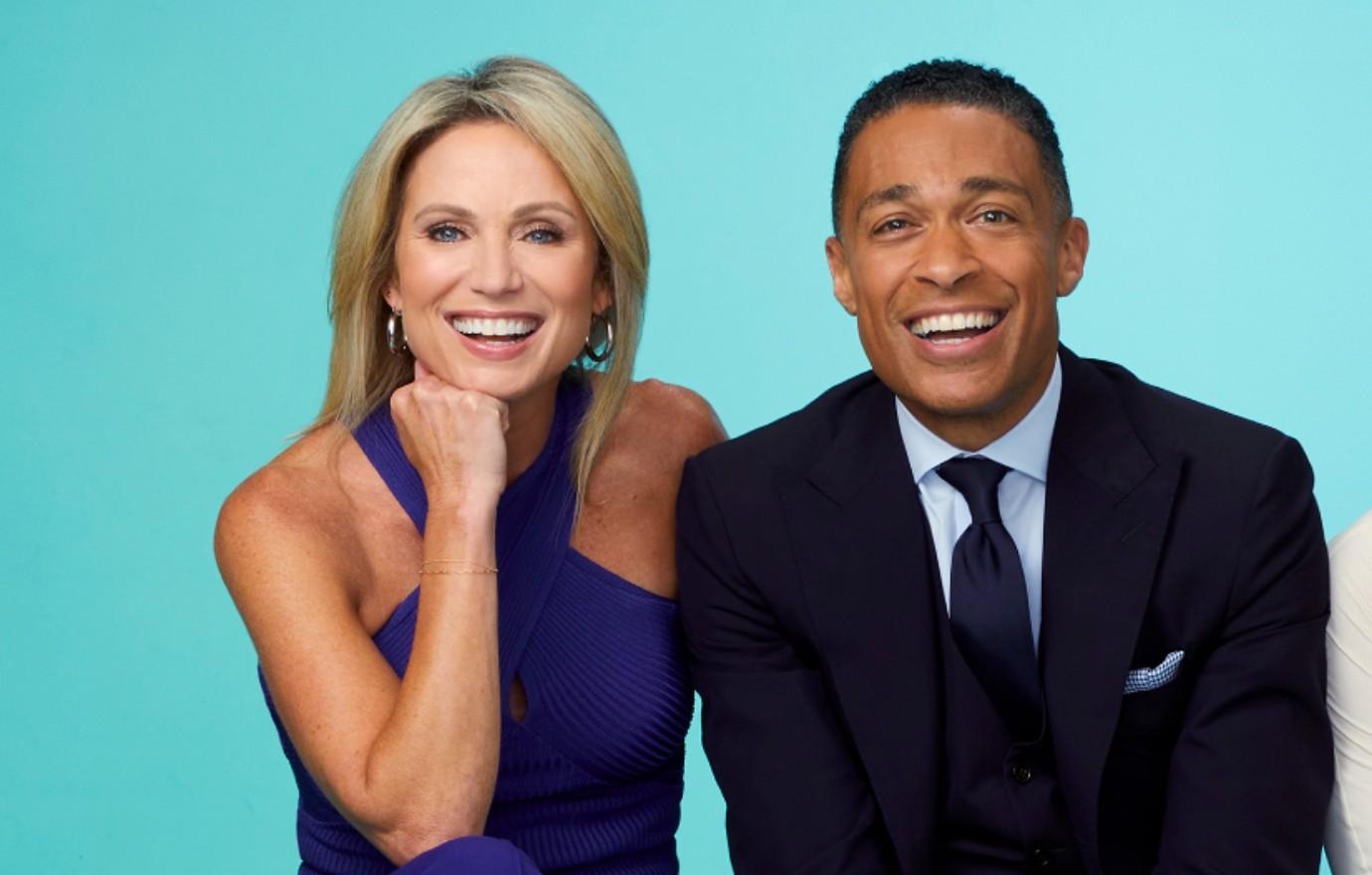 Inside The Alleged Affair
According to multiple sources and reports, things heated up between Robach and Holmes during a travel work trip to London for GMA's coverage of Queen Elizabeth II's funeral in September.
An eyewitness spotted the potential pair cozied up on the return flight to JFK airport in New York City, where they were "very friendly and huggy" and continued to be "affectionate when they were waiting for luggage."
Article continues below advertisement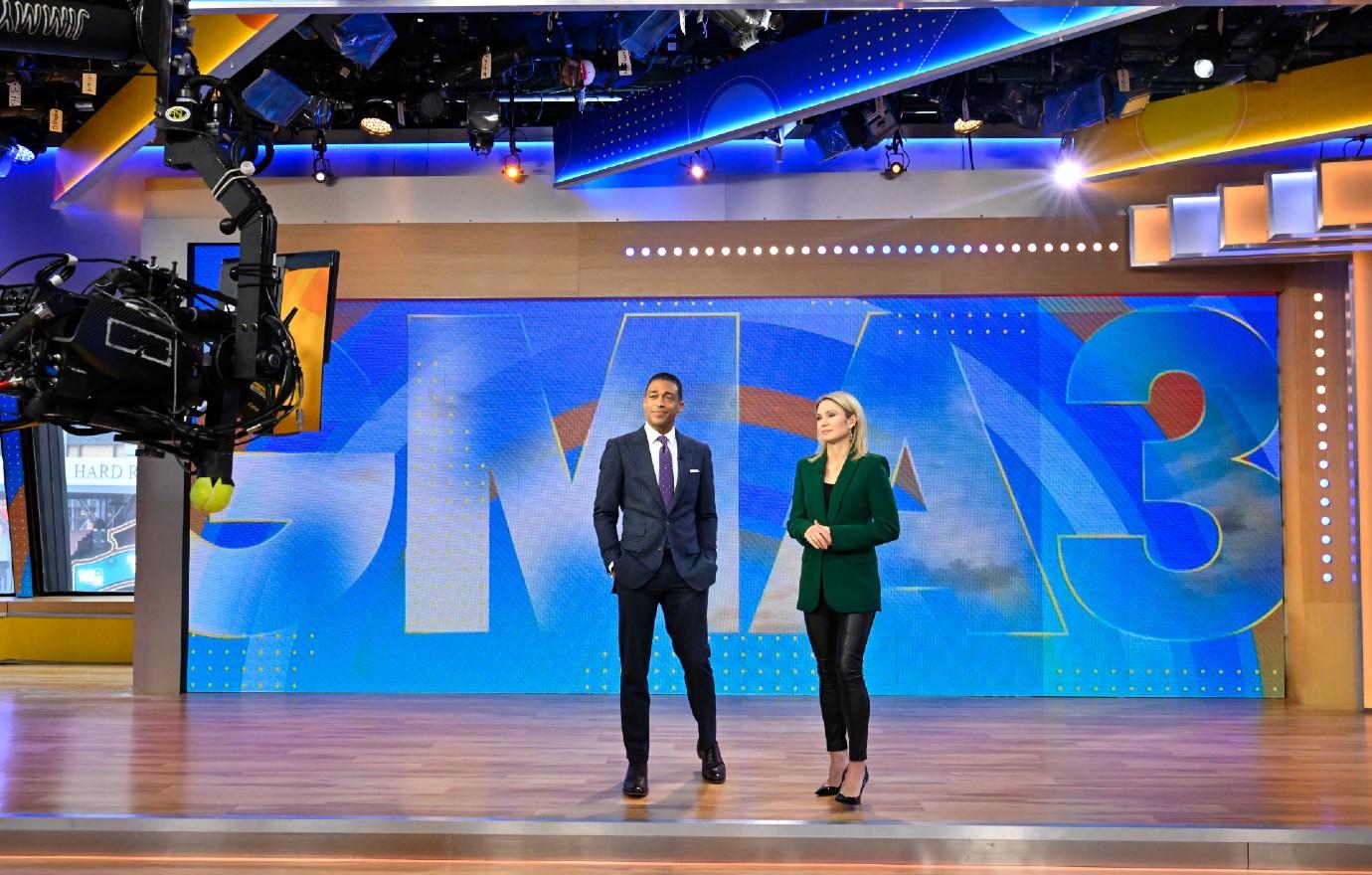 Around mid-November, paparazzi caught Holmes and Robach enjoying a romantic weekend getaway in upstate New York ahead of their Thanksgiving festivities. One image from the cabin trip even captured the 45-year-old father-of-three flirtatiously patting the 49-year-old mom-of-two's behind as she loaded up the trunk of their car.
Other snapshots of the celebrities portrayed the news anchors seemingly holding hands in the back of an Uber before sharing laughs and swigging beers inside an Irish pub in Times Square.
Article continues below advertisement
Insiders close to the duo claim the intimate relationship did not begin until after both parties split from their partners "within weeks of each other" over the summer.
Legally, Holmes remains married to his wife Marilee Fiebig, 44, while Robach's divorce from her husband, 55-year-old actor Andrew Shue, is nearly finalized, as OK! previously reported.
MORE ON:
Good Morning America
Article continues below advertisement
Zero Response From 'GMA'
As the entirety of the television personalities' affair unwinded in front of the public eye, viewers grew angry at GMA's lack of response to the scandal.
The famed show has yet to release a statement or even acknowledge the intimate relationship between two of their married employees, and according to an ABC staffer, producers don't have any plans to do so.
"All they care about is the ratings," the inside source revealed on Thursday, December 1, while confirming neither Holmes or Robach will face any consequences for their immoral actions despite breaking GMA's code of conduct. "This is ratings gold. That's why [ABC News President] Kim [Goodwin] wanted them on the show today."
In addition, the source noted the network held an important staff meeting the night the affair went public, where they instructed employees to act "normal" and stick to the status quo. The following morning, Holmes and Robach anchored their morning broadcast as usual.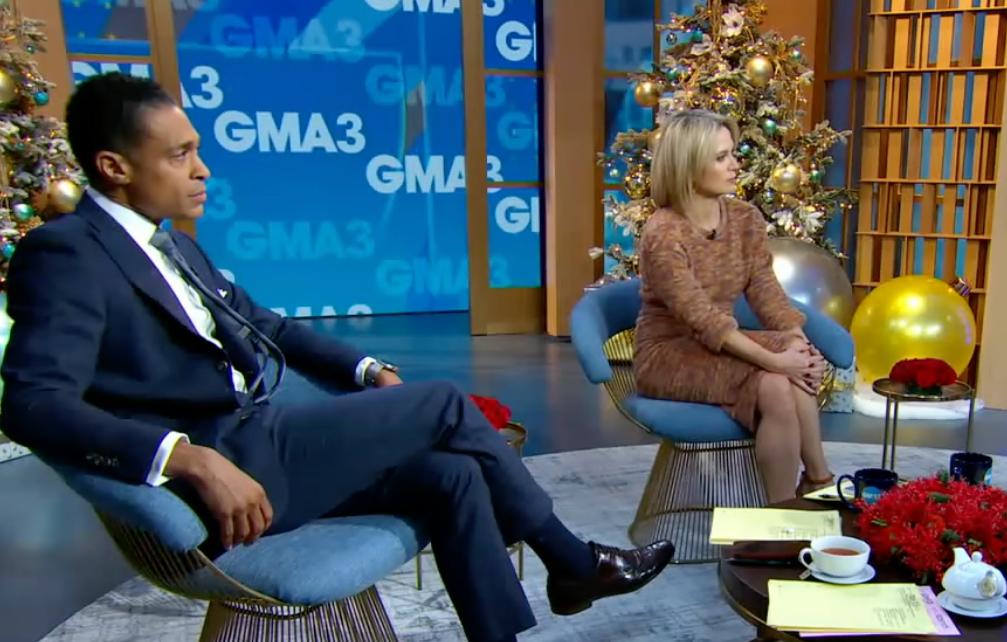 Article continues below advertisement
Robin Roberts & George Stephanopoulos Are 'Furious'
While GMA producers might seem unfazed by the costars' sneaky ways, fellow anchors Robin Roberts and George Stephanopoulos are absolutely "furious" and worry the affair will destroy the broadcast's stellar reputation, according to a source.
"George and Robin do not like this. This is very messy," a production insider confessed, adding, "they prided themselves on not having a sex scandal, like Today once did with Matt Lauer. They were so proud all their hosts were decent, married and committed people."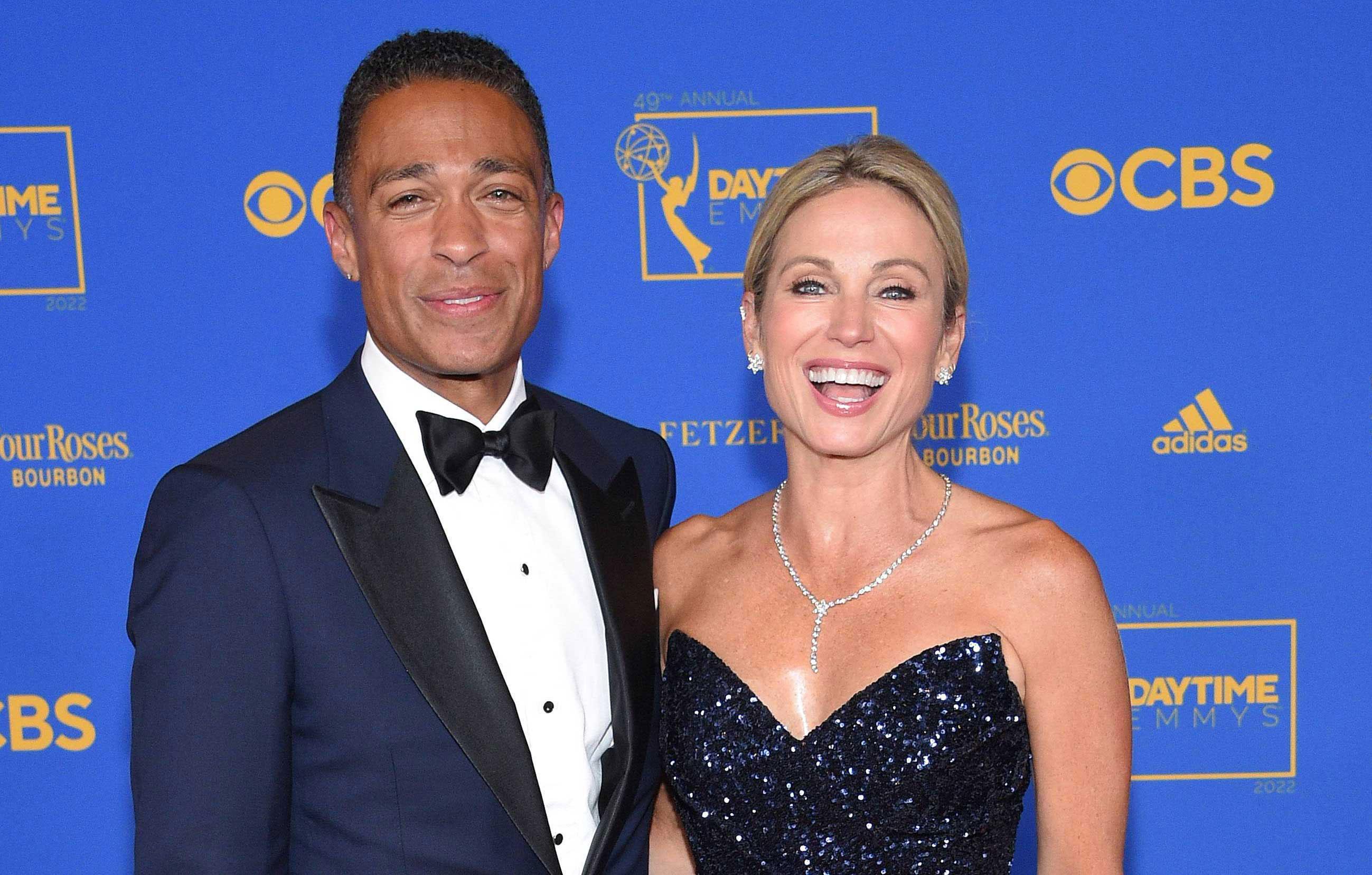 Respective Spouses Andrew Shue & Marilee Fiebig's Reactions
As for Shue and Fiebig's thoughts on the sticky situation, both spouses of the GMA hosts seemed pretty upset by their partners' extramarital relations.
Within hours of the affair coming to light, the Melrose Place alum removed all traces of Robach from his Instagram account, while his wife and Holmes both indefinitely deactivated their profiles.
Fiebig has remained silent in days following the headline-grabbing affair, however, on Friday, December 2, a source revealed the 45-year-old attorney was completely "blindsided" by the reported romance.
"She's devastated. She had no idea," the insider confirmed of Holmes' wife, whom he tied the knot with in 2010. "They haven't been together in [a while], but they were trying to work it out."