Governor Andrew Cuomo Refuses To Resign, Denies Sexual Assault Allegations Following Bombshell Report: 'That's Not Who I Am'
Embattled Governor Andrew Cuomo is maintaining his innocence in response to the bombshell report released on Tuesday, August 3, that found he had "sexually harassed several women."
Article continues below advertisement
The New York politician insisted that he "never touched anyone inappropriately or made inappropriate sexual advances," and doubled down on his stance that he will not be resigning as Governor.
Article continues below advertisement
"I am 63 years old. I've lived my entire adult life in public view. That is just not who I am," Cuomo said in a message released via Twitter. "That's not who I have ever been."
Article continues below advertisement
Cuomo encouraged people to go to his website, where his lawyer has prepared a point-by-point rebuttal to the damning report laid out by Attorney General Letitia James, accusing him of sexual misconduct. "The facts are much different than what has been portrayed," he said. "Read the facts and decide for yourself."
The controversial governor specifically addressed a shocking claim lodged against him by former aide Charlotte Bennett, who claimed the father-of-three repeatedly asked about her sex life and whether she would be open to dating older men while she worked in his office.
Article continues below advertisement
Cuomo said Bennett's story "resonated deeply with me," because his own family member had been sexually assaulted and they bonded over the painful issue. "I did ask her questions I don't normally ask people. I did ask her how she was doing and how she was feeling, and I did ask questions to try to see if she had positive, supportive dating relationships," he declared. "I thought I had learned enough and had enough personal experience to help her, but I was wrong."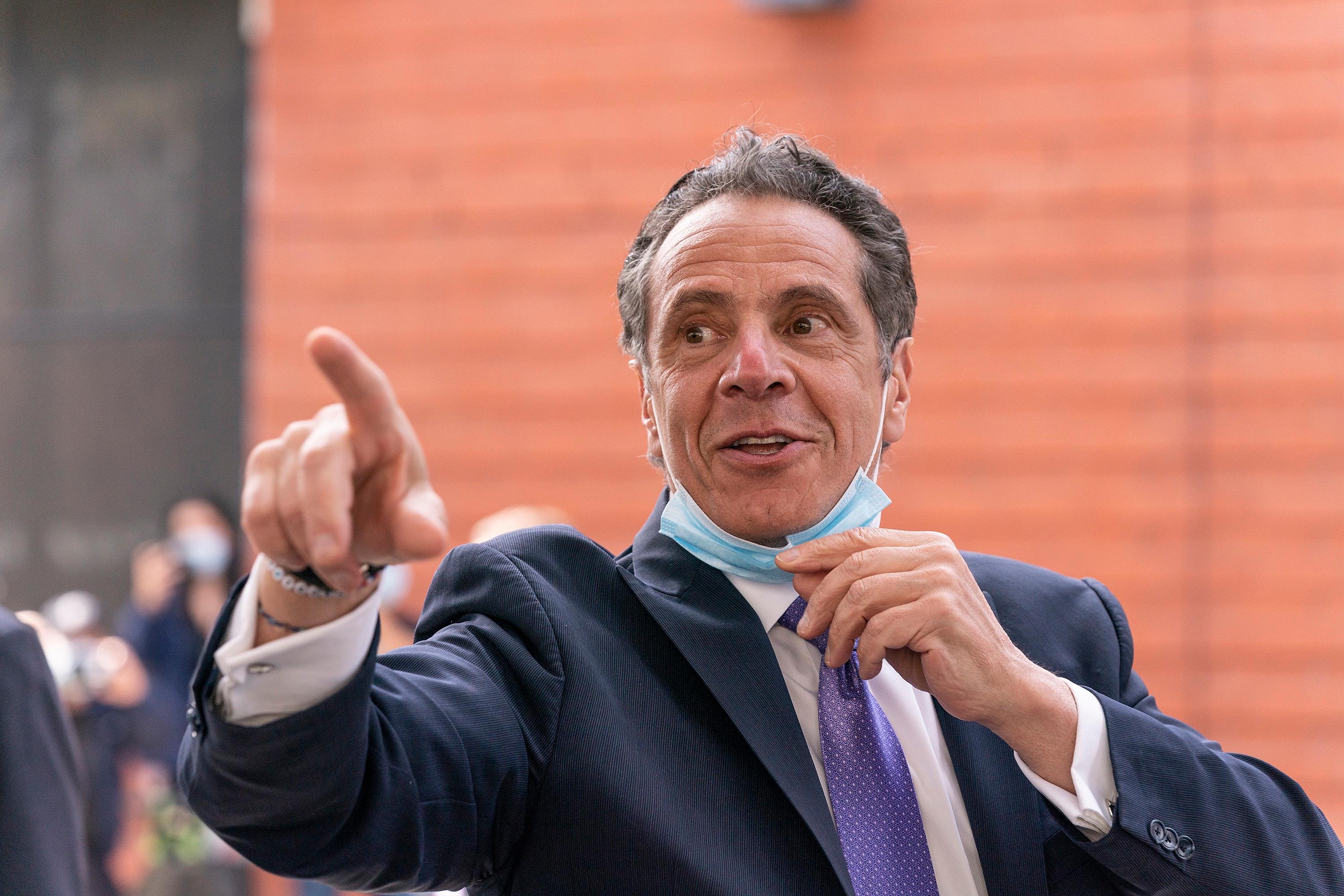 Article continues below advertisement
"Charlotte, I want you to know that I am truly and deeply sorry. I brought my personal experience into the workplace and I shouldn't have done that. I was trying to help, obviously, I didn't," he continued. "I wish nothing but good for you and for all survivors of sexual assault."
Article continues below advertisement
Cuomo also denied the allegation from an unidentified woman in March, where she claimed he summoned her to his highly guarded Executive Mansion to help him with a technical issue he was having with his cellphone. After she arrived, she claimed that Cuomo closed the door to the room they were in and groped her. "That never happened," Cuomo said during his statement.
Although Cuomo firmly denies the shocking claims, the New York Attorney General concluded that he did harass multiple women, noting that the findings reveal "a deeply disturbing, yet clear, picture" and described his office as a "toxic workplace."