NEWS
Gwyneth Paltrow's Teenage Daughter Apple Roasts Mom's Goop Morning Routine — See The Hilarious Clip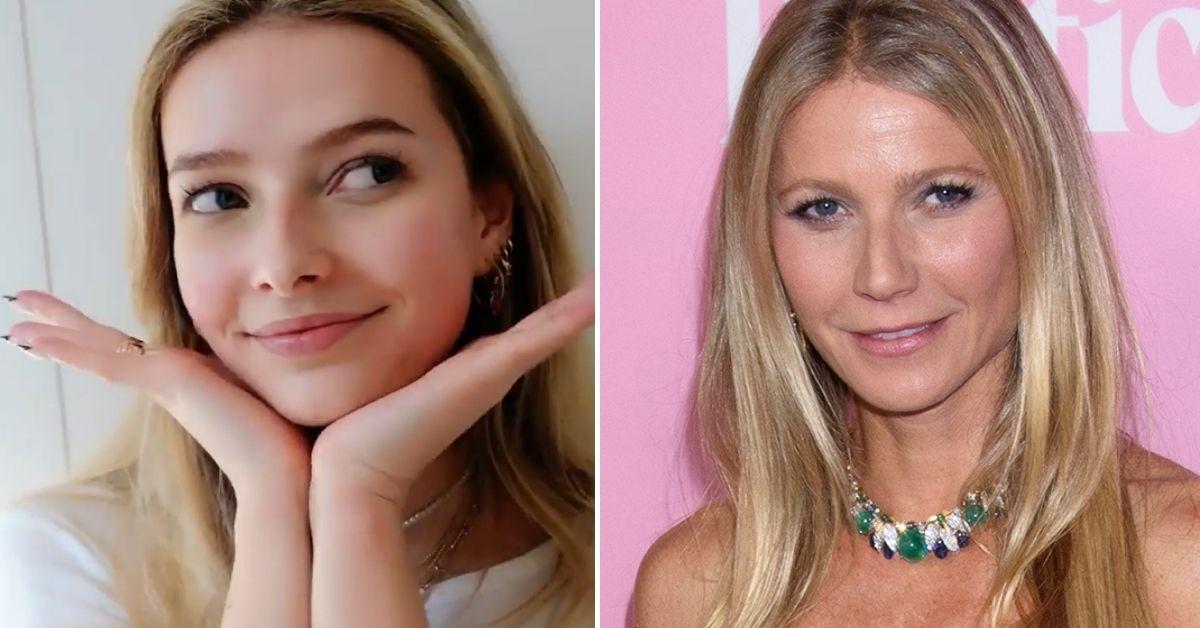 No holding back! Gwyneth Paltrow's 16-year-old daughter, Apple Martin, totally went in on her A-list mom's morning routine.
Article continues below advertisement
Martin narrated her 48-year-old mother's Goop-orientated morning ritual on TikTok, which starts with a $60 GoopGlow Morning Skin Superpowder. "So first, my mom drinks her GoopGlow Super Powder and she eats nothing except for dates and almond butter, so she will have that," Martin explained. "I suppose the GoopGlow is a part of cleanse, which she's been on since the day I was born, apparently."
Article continues below advertisement
"It's 8 a.m., and she's been doing this since 7 a.m.," Apple said as Paltrow put products on her face. "She just prances around the bathroom putting on her millions of Goopglow products for her glowing skin." Before it's time to start "making some more vagina eggs and candles... and vagina perfumes... and just everything vagina."
Article continues below advertisement
Paltrow took the joke in stride, with her Goop company captioning the clip, "When you get roasted by your gen z daughter..." In actuality, Apple is a fan of her mom's wellness company. The teen shared her own morning skincare routine, using Goop's $58 GoopGlow Grow Lotion.
Article continues below advertisement
"I'm obsessed," Martin said. "It really gives your skin this amazing glow. Since I have very dry skin, the Glow Lotion is so nice — it keeps me hydrated but not oily. It's super lightweight."
Article continues below advertisement
Paltrow was previously criticized when she shared the products, diets and supplements that helped her feel better after a bout of COVID-19. "At goop, we always love to talk about the capacity for the body to heal itself when you give it the right conditions to do that," the Iron Man actress wrote at the time.
Article continues below advertisement
However, she came under fire for promoting Goop amid the pandemic. "We really are not to say at goop that we have never made mistakes because of course we have in the past, but we're very much in integrity and we're careful about what we say. We always feel like we understand why a lot of that [criticism] becomes clickbait for people," she told the Hollywood Reporter of the criticism.