ROYALS
How Much Money Did Princess Diana Leave Prince Harry After Her Tragic Death?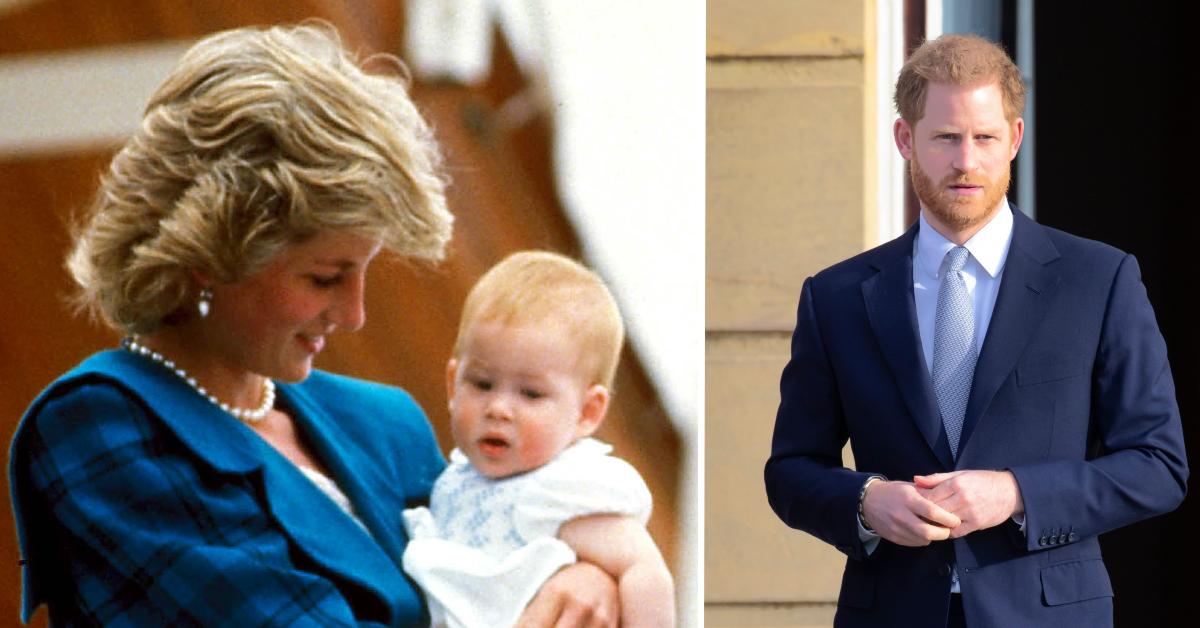 Article continues below advertisement
"I had to afford security for us," Harry, 36, told Winfrey on Sunday, March, 7. The Duke of Sussex went on to explain that he was no longer receiving money from the palace as of "the first quarter of 2020." Harry continued: "I've got what my mom left me, and without that, we would not have been able to do this."
So how much money did Princess Diana leave her son? According to a 2014 report by Forbes, when Harry turned 30, he reportedly received his inheritance from his late mother's estate to the tune of £10 — which translates to roughly $13.8 million dollars.
Article continues below advertisement
While Harry and his brother, Prince William, were listed as chief heirs to her estate, Diana wanted to share her wealth with several others who were close to her. Diana's butler, Paul Burrell, as well as 17 of her grandchildren were all beneficiaries, according to a 2020 report by Worthy. Princess Diana's mother, Frances Ruth Shand Kydd, and her sister, Elizabeth Sarah Lavinia McCorquodale, were the will's executors and trustees, according to the outlet.
The total value of Princess Diana's estate was £21,711,485, or around $30 million dollars.
Article continues below advertisement
Harry also compared Meghan's difficult situation with the monarchy to that of Princess Diana's. "You know, for me, I'm just really relieved and happy to be sitting here, talking to you with my wife by my side," Harry told Winfrey. "I can't begin to imagine what it must've been like for [my mother] going through this process by herself all those years ago," he said, adding: "My biggest concern was history repeating itself."
Princess Diana tragically died in 1997 when her car crashed in a Paris tunnel while being chased by paparazzi.