ROYALS
Who In The Royal Family Had 'Concerns' With Archie's Skin Color? Oprah Rules Out Queen Elizabeth & Prince Philip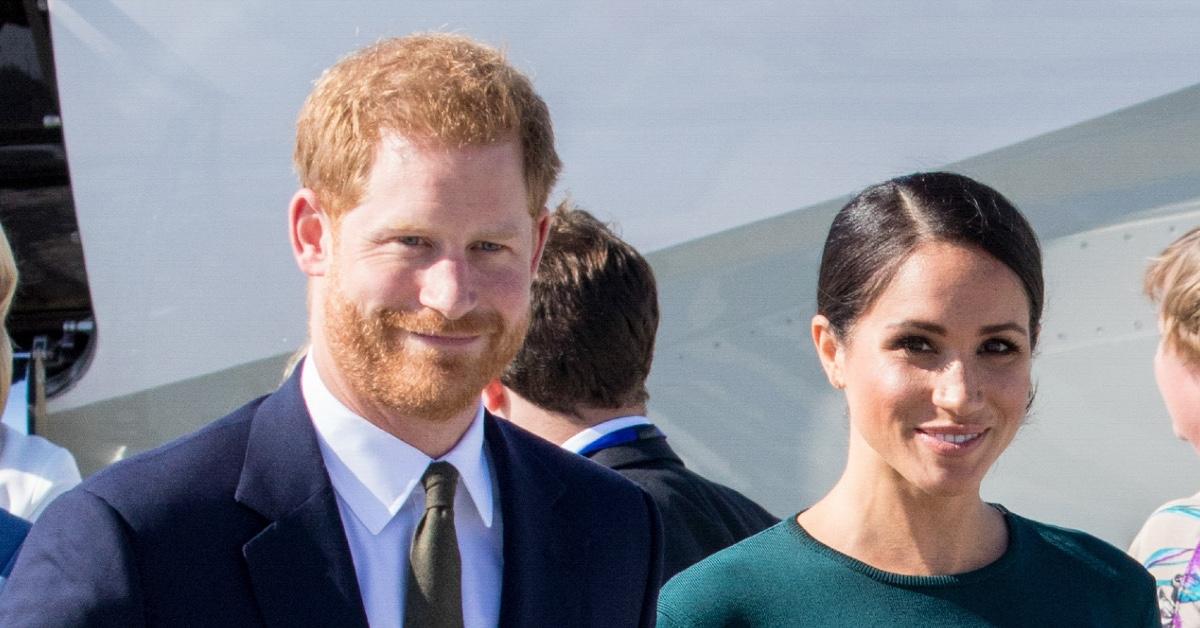 Viewers who tuned into Meghan Markle and Prince Harry's bombshell tell-all interview with Oprah Winfrey on Sunday, March 7, were bewildered when Meghan revealed that there were conversations of race surrounding her pregnancy with baby Archie. And while many wondered who could have been behind those shocking talks, Harry has kept mum.
Article continues below advertisement
However, Oprah confirmed on CBS This Morning that Queen Elizabeth II and Prince Philip had no part in the race conversations. One day after the interview premiered, Oprah joined the morning show to discuss the bombshell revelations made by the couple and shared that Harry "wanted to make sure that I knew, and if I had an opportunity to share it, that it was not his grandmother, nor his grandfather that were part of those conversations."
Oprah told co-host Gayle King: "He did not tell me who were a part of those conversations, as you can see I tried to get that answer, on camera and off."
Article continues below advertisement
News of the Queen and her husband's absence from the conversations came after Harry and Meghan claimed that Archie was not going to be given security and that there was concern from royal members about what Archie's skin would look like when he was born, to which Oprah replied: "What do you mean?"
Article continues below advertisement
The 39-year-old claimed there was "no explanation" for why the royals wouldn't give Archie a title, but she heard a "lot of it through Harry and other parts of it with conversations with family members, and it was a decision they felt was appropriate."
"The idea of our son not being safe and the idea of the first member of color in this family not being titled in the same way that other grandchildren would be..." Meghan continued. "It's not their right to take it away, and so I think even with that convention, they want to change the convention for Archie. Well, why?"
Article continues below advertisement
"That was relayed to me from Harry, those were conversations family had with him and it was really hard to be able to see those as compartmentalized conversations," Meghan added. When Harry joined his wife for the sit-down, Oprah brought up the controversial matter once more, asking Harry if he'll provide more details.
Despite the long-time host's efforts, Harry told Oprah that he was "never going to share" that information before admitting: "At the time, I was a bit shocked."
"I'm not comfortable sharing that," the red-headed prince reiterated. "There was signs before we got married that this [relationship] was going to be very hard."