COUPLES
Is Hugh Jackman Gay? Megastar's Wife Deborra-Lee Furness Addresses Hollywood Rumor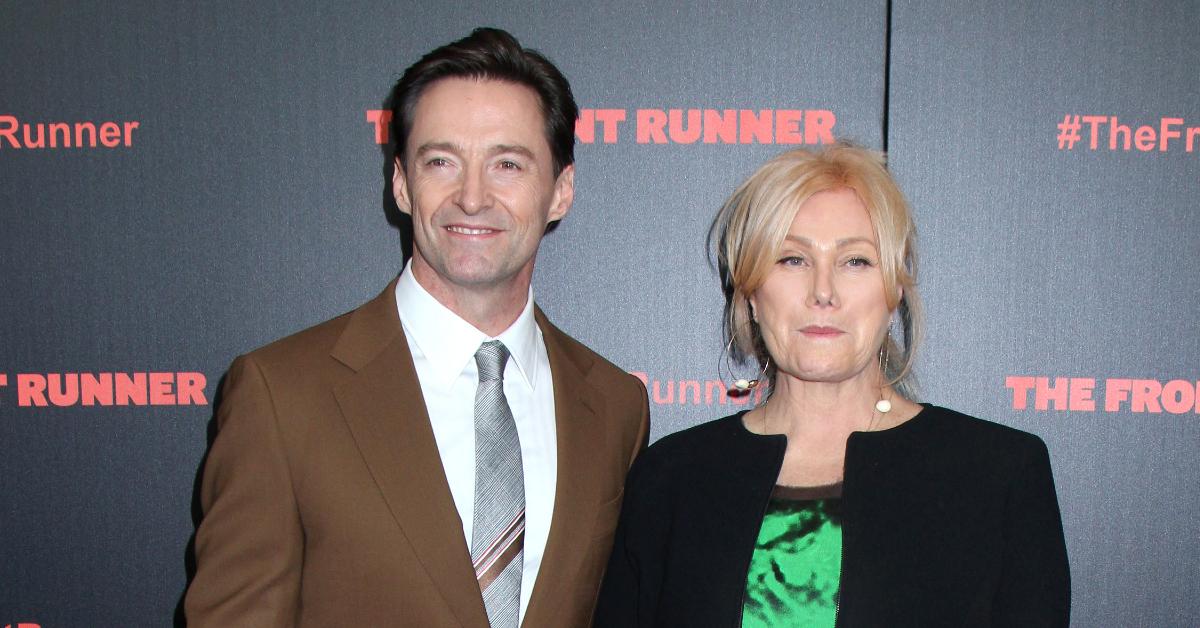 Though Hugh Jackman and Deborra-Lee Furness have been married for over 25 years, they have still been hit with rumors — specifically, people have speculated the actor is gay.
The blonde beauty, 66, finally responded to the hearsay while on the "Not an Overnight Success" podcast, saying, "I mean, hello, guys — if he was gay, he could be gay! He didn't have to hide in the closet anymore, and he'd be dating Brad Pitt, or whatever. Not that Brad's gay, but you know what I'm saying!"
Article continues below advertisement
The producer added that she and her husband "don't read a lot of that stuff."
She shared, "It's so silly, and then people perpetuate silly things and it's boring."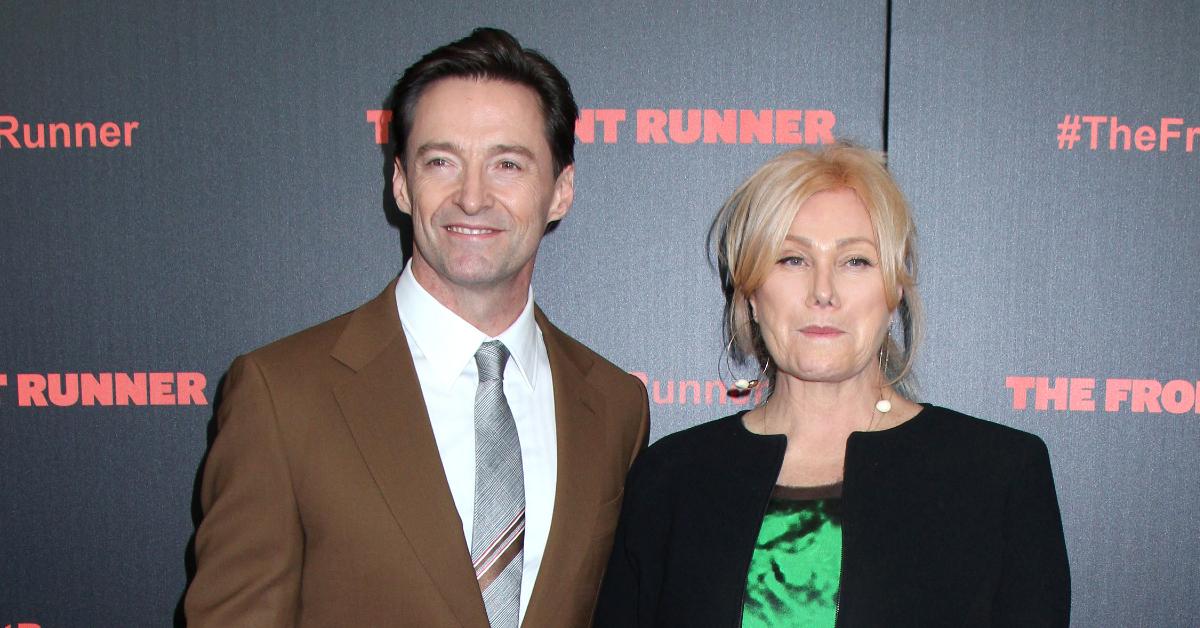 Article continues below advertisement
The duo first met in 1995 when they met while filming Corelli. From there, their romance blossomed.
"I knew very early. I knew before Deb knew, even when she tried to break up with me, I knew," Jackman said in 2018. "I managed to talk her out of (breaking up with me), thank God. I'm a very indecisive person, Deb really knows this about me. I can count on my hand the amount of times in my life anything has felt that clear to me."
He continued, "I just knew 100 percent ... I even knew when she was trying to work out reasons to break up with me."
However, there have been some bumps in the road, especially when people call out the couple's age difference. (The actress is 13 years Hugh's senior.)
Article continues below advertisement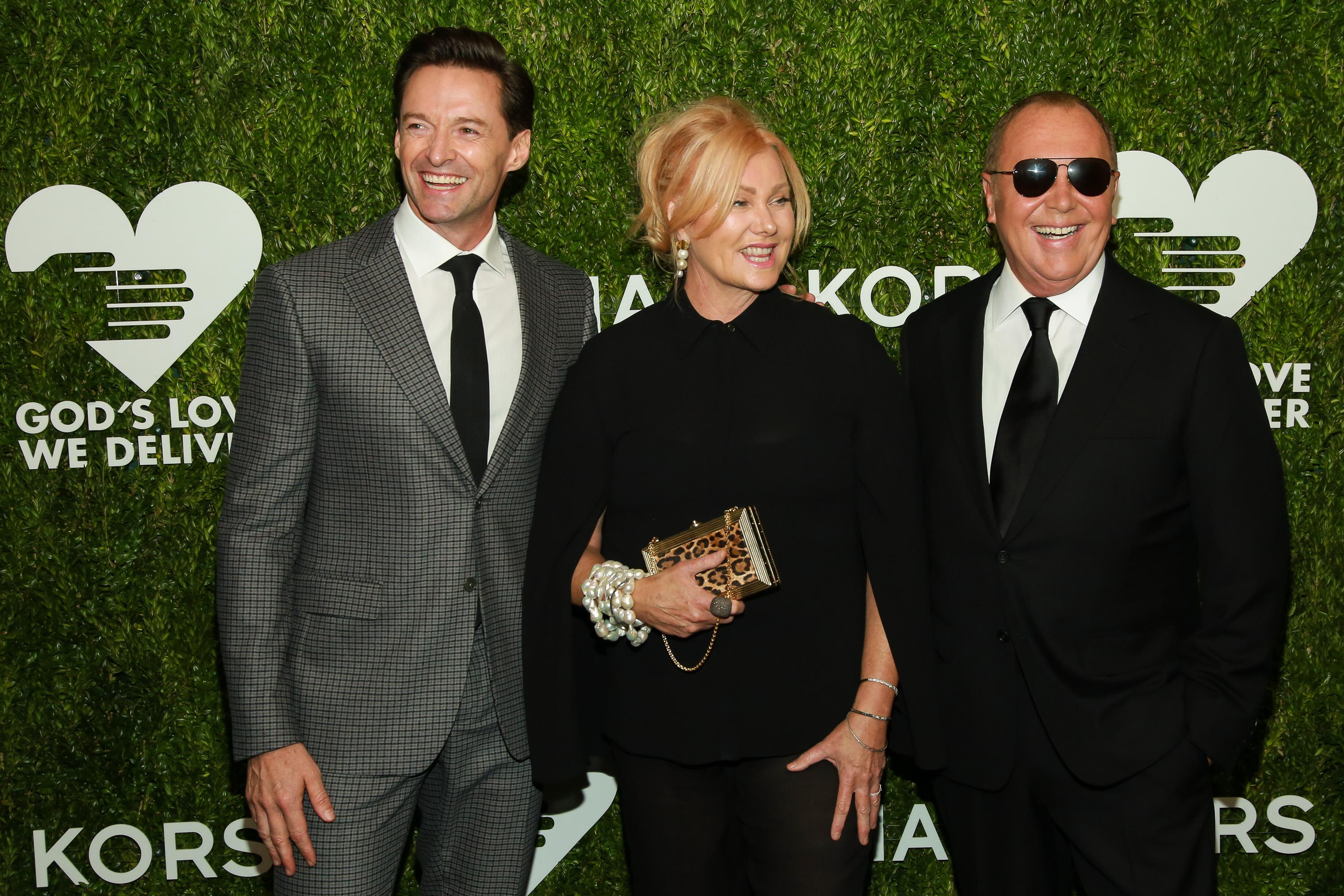 "We try not to look at it. Sometimes of course she looks at it and it's like, 'What? Hang on! What have I done? Just because I married him!' She's a pretty tough cookie," the X-Men star said.
Recently, the pair spoke about their latest milestone. "Today I celebrate 26 years of marriage to my extraordinary wife. Every single day is filled with so much laughter, joy and backgammon!!!! Deb you light up my life. I love you with all my heart!" he wrote on Instagram.