PHOTOS
Drug Accusations, A Fiery Car Crash & More: Inside Anne Heche's Biggest Scandals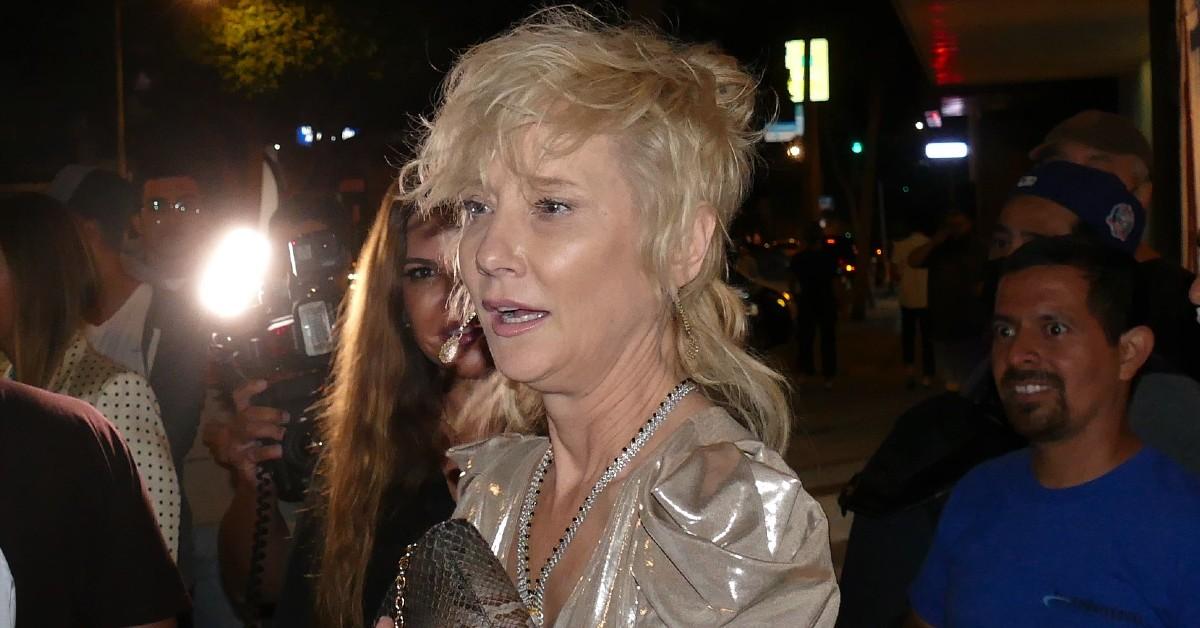 Anne Heche is an Emmy Award winning actress known best for her work in Volcano, Donnie Brasco, Everwood and for her role in the daytime soap opera Another World, but the 53-year-old's life and career has not been without controversy.
From allegedly being fired for her romantic relationship with Ellen DeGeneres to her shocking fiery car crash, Heche has made headlines for much more than her hit Hollywood films.
Article continues below advertisement
She Was Fired Over Her Relationship With Ellen DeGeneres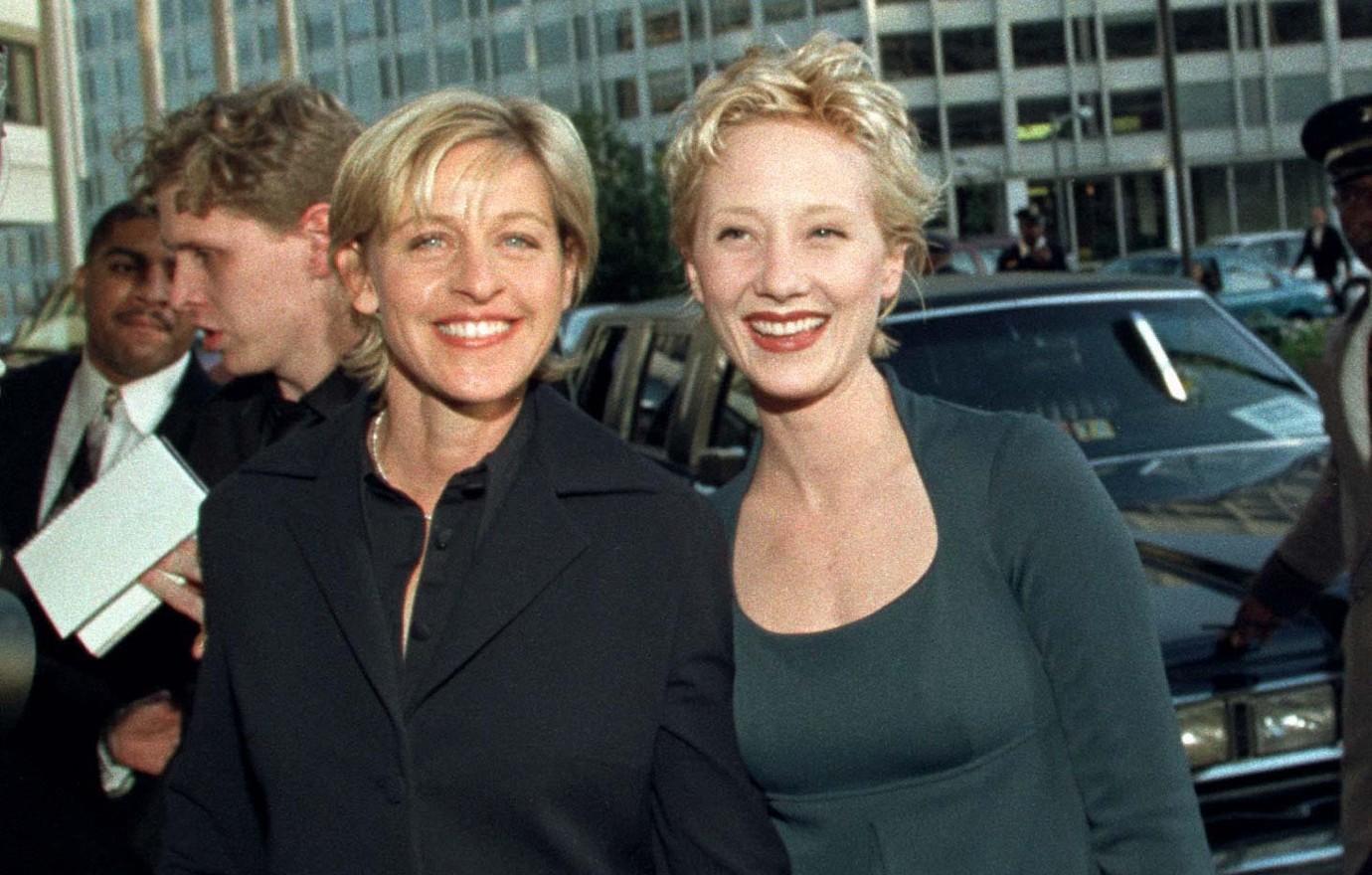 Heche and DeGeneres dated for three years from 1997 to 2000. In a 2018 interview on the Irish Goodbye podcast, Heche admitted that making the decision to showcase her relationship with the former talk show host at a late '90s red carpet event caused both her and DeGeneres to lose their jobs.
"We were told that my contract for Fox would be [ended] and I would be fired. And that the movie that I had just met Harrison Ford on wouldn't hire me," Heche noted at the time. "And we went to the premiere — these are the stories that I know people don't know — we went to the premiere, we were tapped on the shoulder, put into her limo in the third act and told that we couldn't have pictures of us taken at the press junket. And both she and I were fired that week."
Article continues below advertisement
Her Heated Custody Battle With Ex James Tupper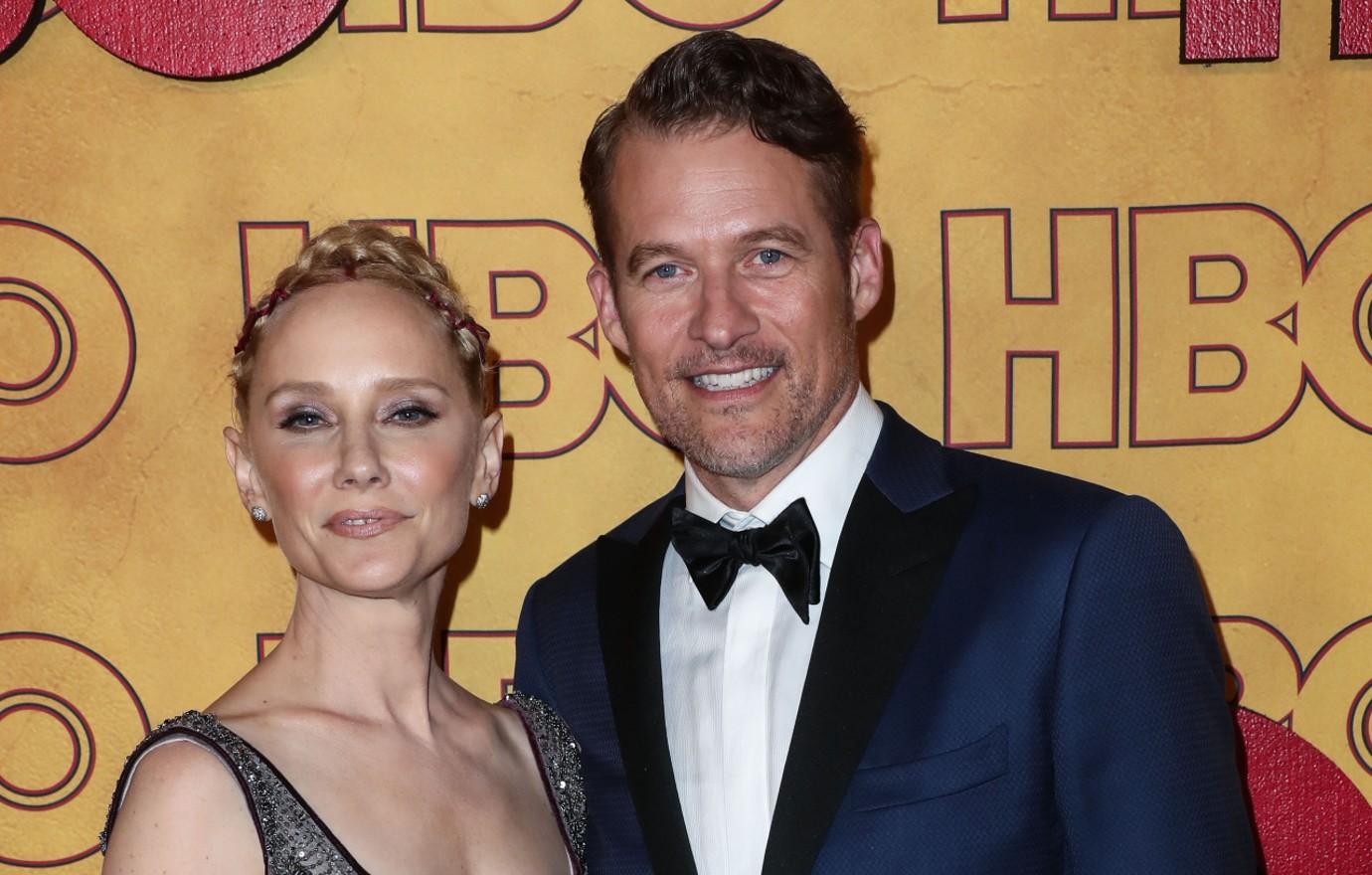 The Six Days and Seven Nights actress was involved in a heated custody and child support battle with her ex James Tupper after the former couple called it quits in 2018, following a ten year relationship. They share 13-year-old Atlas Heche Tupper.
The exes initially agreed to the unusual arrangement that they would live in the same house with their son, but alternate weekends they would be there, so they would not be living with each other. However, Heche and Tupper found themselves in court after the actress accused Tupper of attempting to sell their L.A. home without her knowledge and changing the security code and keys so that she couldn't access the house.
Allegations Of 'Extended Drug Use'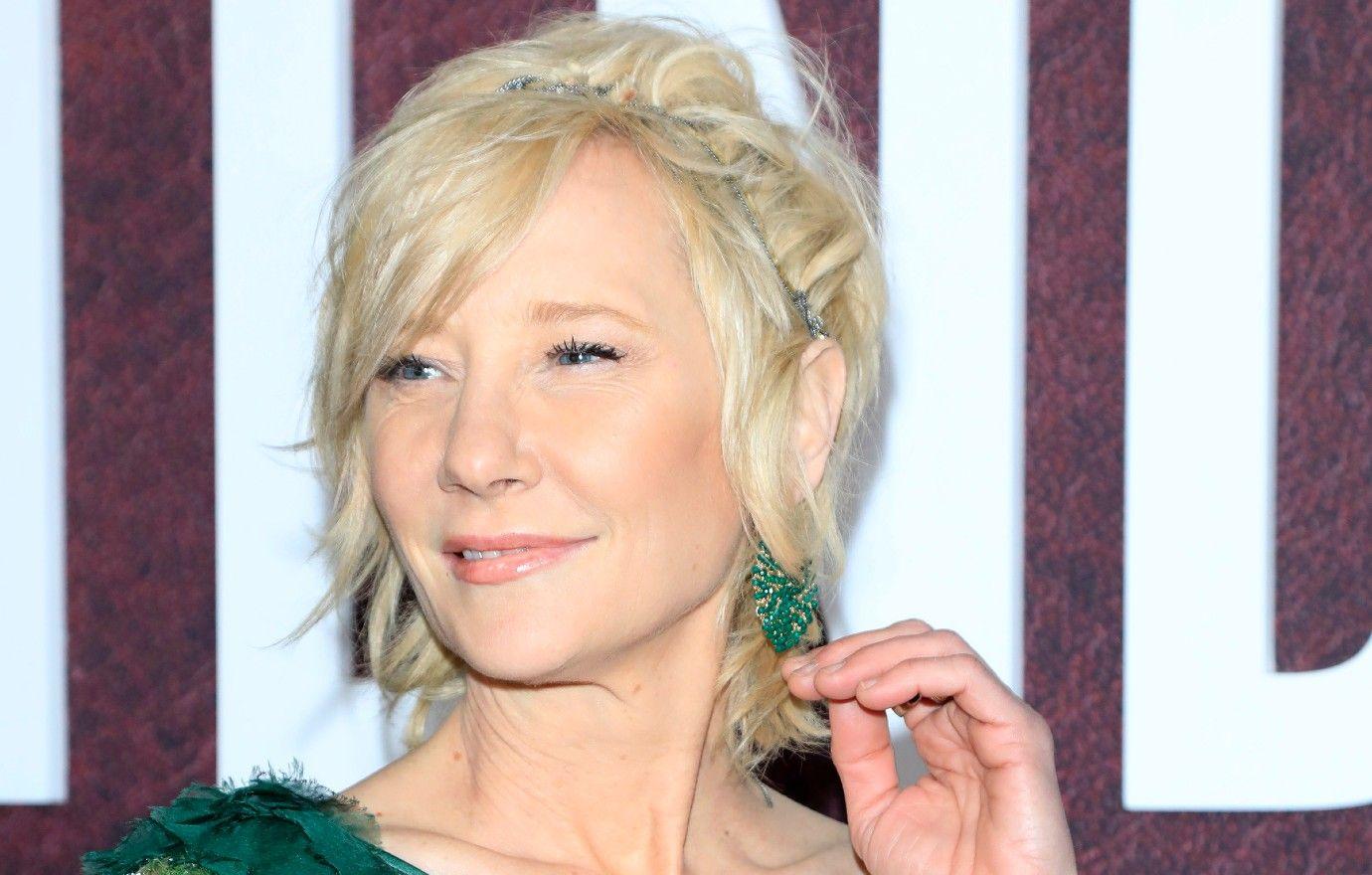 During their custody battle, shortly after Heche claimed that Tupper locked her out of their home, the actor accused the mother of his child of using illicit substances.
"I truly do not understand this drama and hope it isn't linked to extended drug use," Tupper said in the court documents. "Anne accuses me of denying her access to the house by changing the locks and alarm code. This is absolutely false. I did not change the locks, nor did anyone else."
Article continues below advertisement
Her Devastating Car Accident & DUI Investigation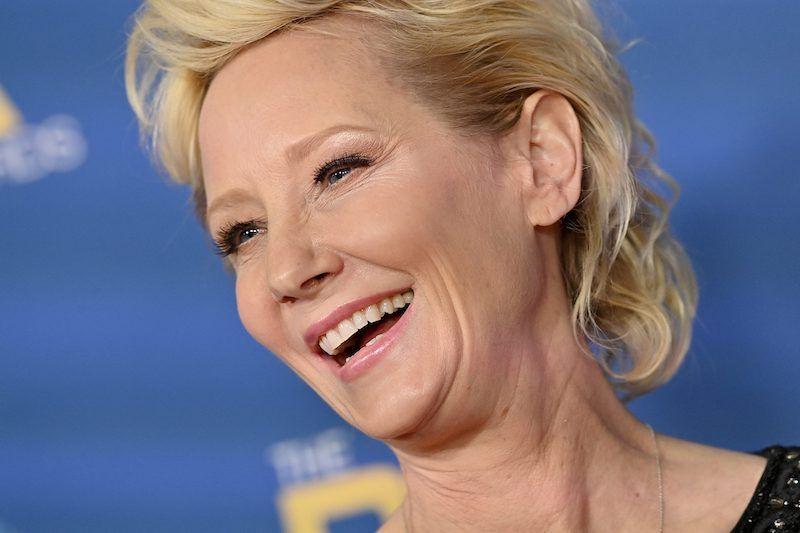 The 53-year-old was rushed to the hospital with severe burns on Friday, August 5, after she crashed her blue Mini Cooper into an L.A. apartment complex causing her vehicle to erupt into flames.
"At this time Anne is in extreme critical condition," her rep said in a statement shared on Tuesday, August 9. "She has a significant pulmonary injury requiring mechanical ventilation and burns that require surgical intervention. She is in a coma and has not regained consciousness since shortly after the accident."
Authorities immediately began an investigation into the incident and later provided the hospital with a warrant to test her blood for evidence she was driving under the influence. The test revealed cocaine and Fentanyl were both present, however, it is unclear if the latter was in her system while she was operating her car.