COUPLES
Ivanka Trump & Jared Kushner Go On Hiking Date As Rumors Swirl About Marital Rift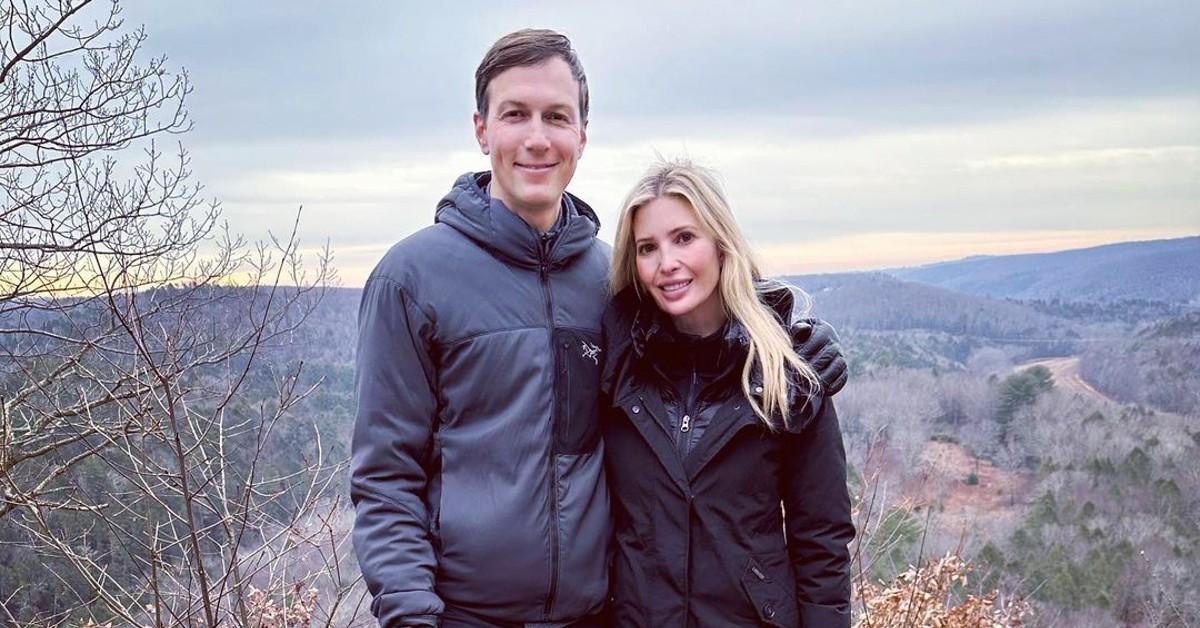 Ivanka Trump and Jared Kushner are making time for each other.
The former political advisors to former President Donald Trump went for a hike together in the great outdoors on Sunday, January 29, as rumors have continued to swirl about their 13-year marriage being on the rocks.
Article continues below advertisement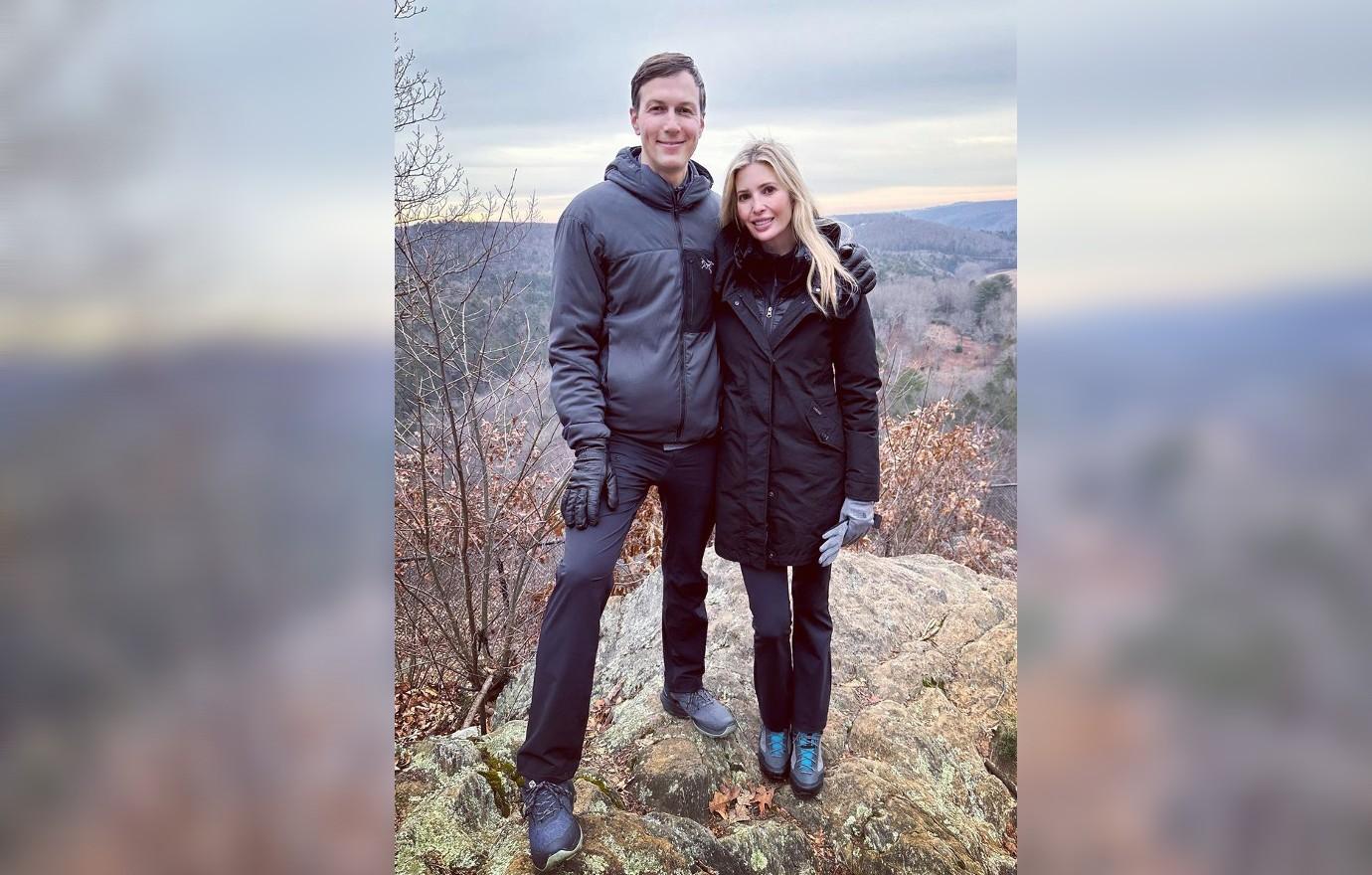 "Feeling the NY winter vibes ❄️," Ivanka captioned the snap shared to Instagram of herself and her husband posing while getting close on top of a rock in the middle of the woods. The former socialite also shared photos of the tall trees from their romantic walk through the wilderness.
The nature-filled date comes as the pair, who share daughter Arabella, 11, and sons Joseph, 9, and Theodore, 6, have raised eyebrows about the state of their union.
Article continues below advertisement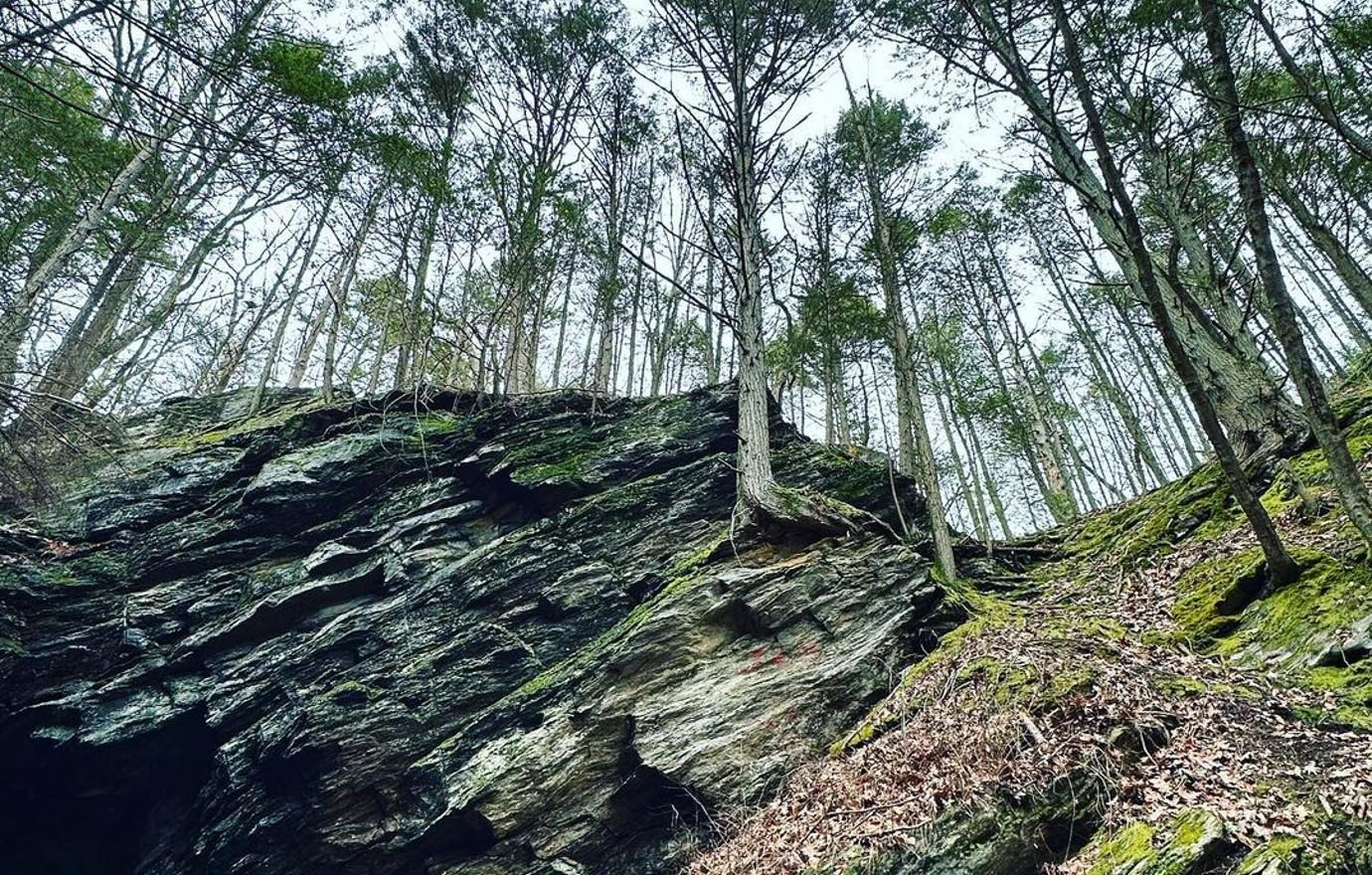 "It's all falling apart," an insider close to the pair revealed. "They're always fighting and can barely contain their growing animosity for each other even when they appear in public. It's a toxic situation right now."
According to a source, the former fashion designer and the investor's troubles began after her father failed to seal a victory for re-election in 2020. "Jared recognized Donald had become radioactive, and he pushed Ivanka to abandon her father for the sake of their own reputations and the future of their children," the insider recalled.
Article continues below advertisement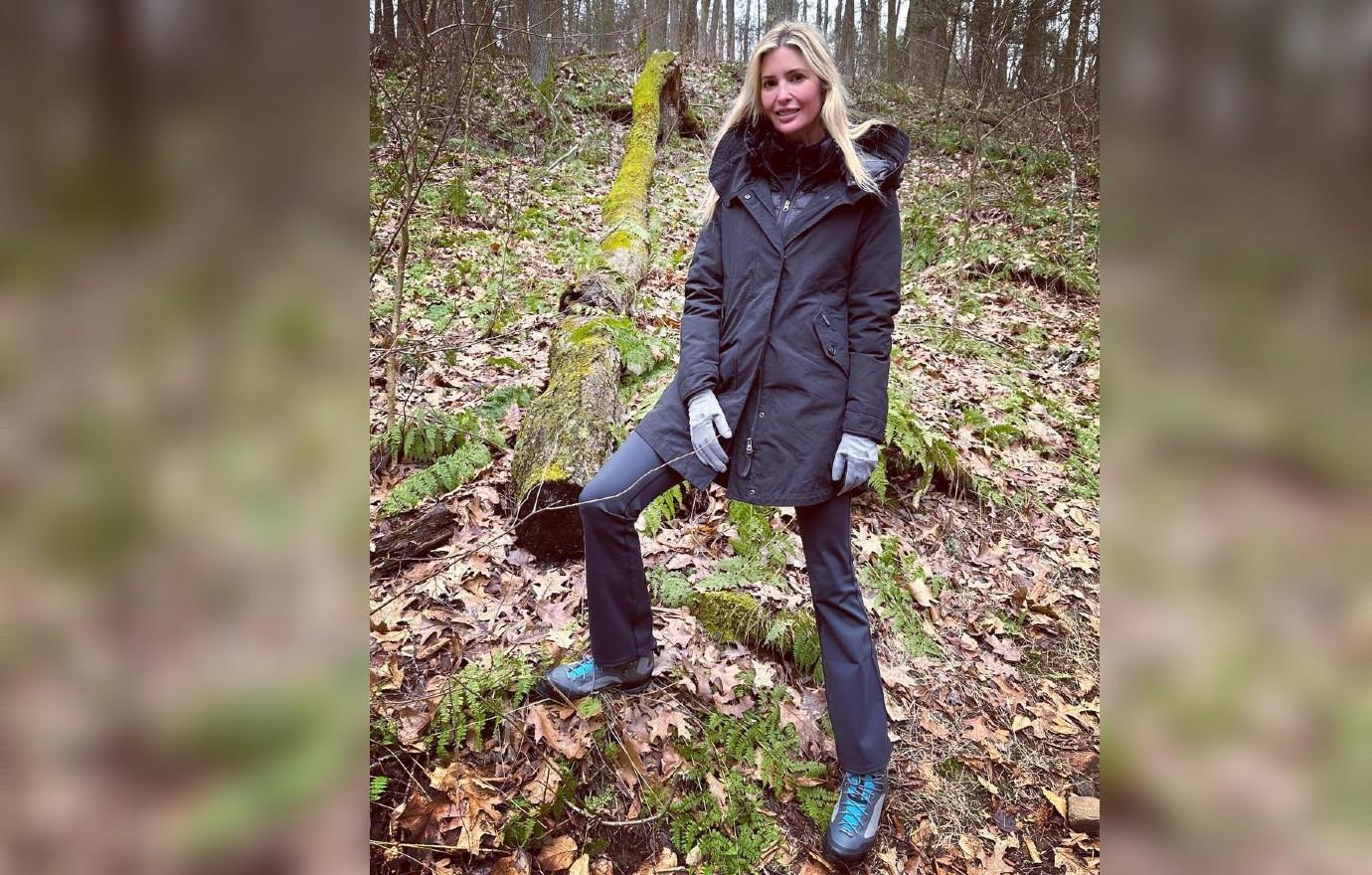 "They still have grand ambitions and consider themselves card-carrying power brokers. But Jared knew if Ivanka continued to stand by her dad, all of his big business connections would go out the window!" the source added of the rift. "Ivanka had a rotten time toward the end of her dad's reign and in the many months that followed as the whole family was put through the wringer by the messy way it all ended."
"She saw firsthand how vicious and toxic the backbiting was and still is, and by the time came for her to step away she couldn't do so fast enough," the insider emphasized.
Article continues below advertisement
The couple, who married in 2009 after meeting through mutual friends, started their new life in Miami after their political careers in Washington, D.C., came to an end. While attending a bash on a yacht in the Florida city in December 2022, an eyewitness could feel the tension between the two.
"I never saw them interact. They stood in the same group, but almost as acquaintances," a source spilled. "As they moseyed around the party, they kept their distance."