ROYALS
Buckle Up! Prince Harry Hops In A Double-Decker Bus For James Corden's Socially Distanced 'Carpool Karaoke'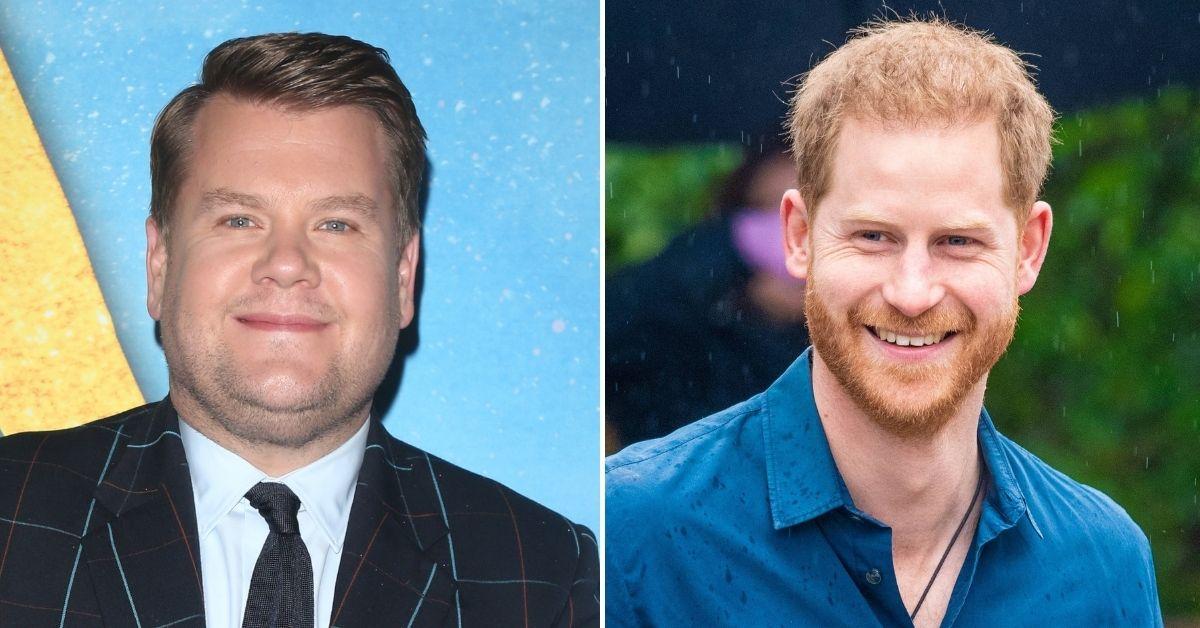 The show must go on! Prince Harry and James Corden reportedly got together this week to film a socially-distanced version of Carpool Karaoke.
Article continues below advertisement
The pals were spotted filming on Friday, February 5, on a double-decker bus that drove around Hollywood.
"They taped a COVID appropriate segment of Carpool Karaoke on the double decker," a source spilled to PEOPLE. "They have been friends for years and had a great time. A lot of joking around and laughter."
Article continues below advertisement
"They toured Hollywood and James showed Harry some special landmarks. They also chatted about Harry's life in the U.S. and his focus now," the source shared.
Article continues below advertisement
While Meghan Markle was not on the outing, the duo had a police escort, camera crew and Harry's own personal security.
The 42-year-old and the Duke of Sussex have been close for a long time, and Cordon was invited to Harry and Markle's wedding in 2018 with his wife, Julia Carey.
"I've had quite the weekend," Corden gushed at the time. "I've known Prince Harry about seven years now and it was wonderful. It was one of the most beautiful ceremonies I've ever been to. It was gorgeous, the whole affair, it was happy and it was joyous. It was uplifting."
Article continues below advertisement
Corden also showed a photo of himself at the royal wedding. "I couldn't have been having a better time," he said, although he looked quite stern in the snap. "In my defense, what face do you make whilst you're watching a cellist in a church?" the Late Late Show host added.
Article continues below advertisement
"The worst part of the ceremony for me was there was flowers everywhere, the most beautiful flowers you've ever seen. And I get quite bad allergies if I'm in such close proximity to flowers, so for a lot of the ceremony, I just needed to sneeze," Corden shared. "Right at the point when the archbishop was saying, 'If anyone knows of any reason…' and I was like, 'Please don't sneeze. Please don't sneeze.' "
"I had to do one of those internal sneezes," he said. "I think I got away with it."
Article continues below advertisement
Harry and Meghan moved to California in March 2020 with their son, Archie, after they stepped down as senior royals. They lived in Canada for several months before they settled in California. Meanwhile, Corden has reportedly been considering moving back to the U.K. when his Late Late Show contract is up.