NEWS
Jamie Lynn Spears Declares She Wasn't Allowed To Say Or Do Anything That Could Put Sister Britney Spears 'In A Bad Light,' Always Felt Like An Afterthought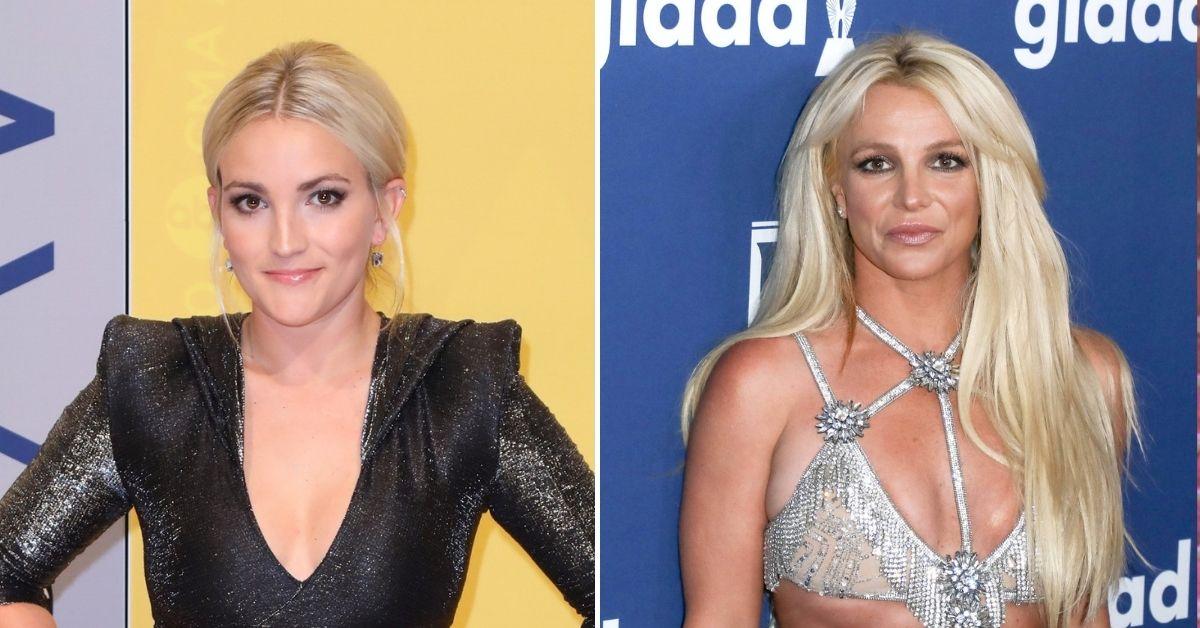 Article continues below advertisement
The Zoey 101 alum appeared on Alex Cooper's "Call Her Daddy" podcast to discuss her memoir Things I Should Have Said, released Tuesday, January 18.
In the first part of the interview, Jamie Lynn reflected on growing up with the Princess of Pop as her big sister. "I felt like she was my protector," she explained. The 30-year-old added that she loved and admired everything about her big sister.
Article continues below advertisement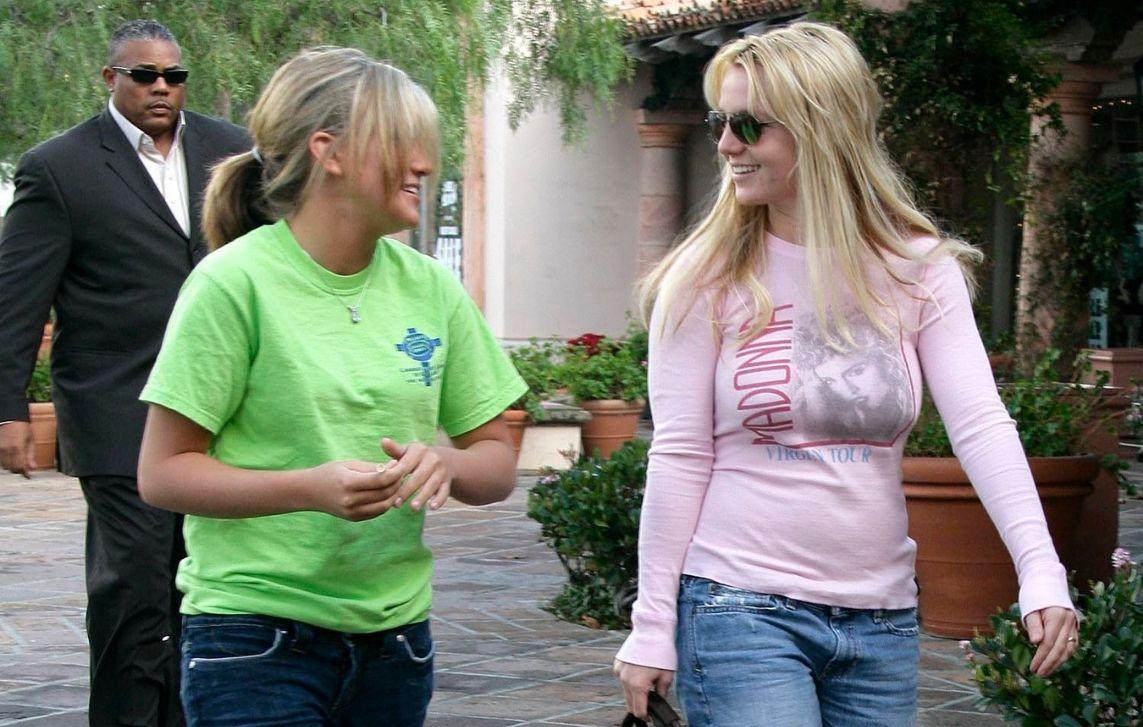 The Sweet Magnolias star said she was "confused" when Britney's debut single, Baby One More Time, was released because she didn't realize her sister was about to become one of the most famous people in the world. She recalled being at a friends house when the song came on the radio and her friend saying Britney was a famous singer.
Article continues below advertisement
"I thought it was the coolest thing, but it was in real-time learning. In first grade, I just didn't know," Jamie Lynn recalled. "I just thought there's famous people and then there's us. Someone just said my sister is like Mariah Carey."
Article continues below advertisement
As Britney rose to fame, Jamie Lynn said she was so proud of Britney but admitted she always felt like an afterthought, even before Britney's career took off. "For me, it was just like 'stay out of the way and just let this experience happen,'" she candidly told Cooper.
Article continues below advertisement
Jamie Lynn pointed out the paparazzi felt invasive because boundaries were crossed when someone was being chased down during a private moment. She added the paparazzi were "unbearable" when Britney was at the height of pop culture.
Article continues below advertisement
Jamie Lynn claimed she was 11 years old when Britney changed, but the young actress wasn't able to do anything about it at the time. "I think this was a brilliant young woman who was going through a hard time. If she couldn't stand up for herself, then somebody should have. I wasn't an adult then, I couldn't," she said.
MORE ON:
Jamie Lynn Spears
The youngest Spears family member then opened up about when Britney shaved her head in 2007. She said she was at a friend's house because her parents were trying to help the "Circus" singer at the time. Jamie Lynn tried to carry on with her life as if nothing was happening.
Article continues below advertisement
While seemingly referring to why she chose to speak out about her family's dynamic against her sister's wishes, Jamie Lynn declared she wanted to protect everyone but couldn't diminish her own experiences with her family. She insisted she didn't want to hurt anyone's feelings and would "rather be in pain than cause pain," but she needed to use her voice so her children would know how to use theirs.
Article continues below advertisement
Jamie Lynn claimed she was never allowed to say or do anything that would put Britney "in a bad light," and while she and Britney never compared each other, the world did. According to Jamie Lynn, she "couldn't be responsible for everything that happened around her and also be authentic to myself, and I wasn't allowed to be."
"It doesn't matter who your sister is, or who your family member is, or who whatever your relationship is with, if something has caused you pain, or this is your experience, nothing should diminish your experience," she tearfully said, before adding that she grew up feeling like she didn't matter.
Article continues below advertisement
Jamie Lynn also opened up about getting pregnant when she was 16, sharing that she knew her parents were going to isolate her. She explained her job up until that point was to please everyone else, but the decision to keep her daughter was the first time she ever stood up for what she wanted.
Article continues below advertisement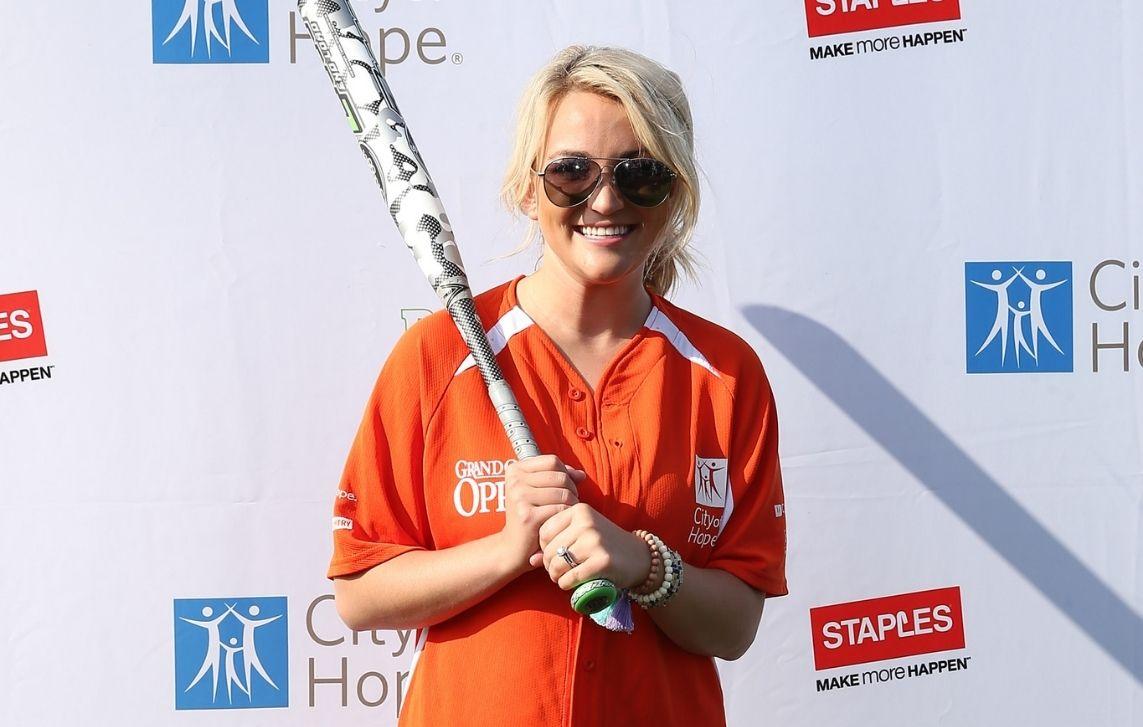 She explained her team handled how to reveal her pregnancy to the world, with them insisting the "best thing to do" was to release the story in OK! Magazine. Meanwhile, Britney "apparently" only learned of her sister's bun in the oven in the news along with the rest of the world, as she was going through a lot at the time. "Could you imagine what a difference it would have made if I was allowed to have my sister then?" Jamie Lynn pondered.
Article continues below advertisement
Shortly after Jamie Lynn's pregnancy announcement, Britney was hospitalized. Jamie Lynn said she was experiencing "extreme disassociation" during her sister's struggles, so she wasn't speaking to anyone at the time. "My dad was handling that, and my mom was with me. I didn't know what was going on, and I wasn't let in to know," she recalled.