NEWS
Jason Duggar Claims Josh Duggar's 12 Year Prison Sentence Is 'Fair'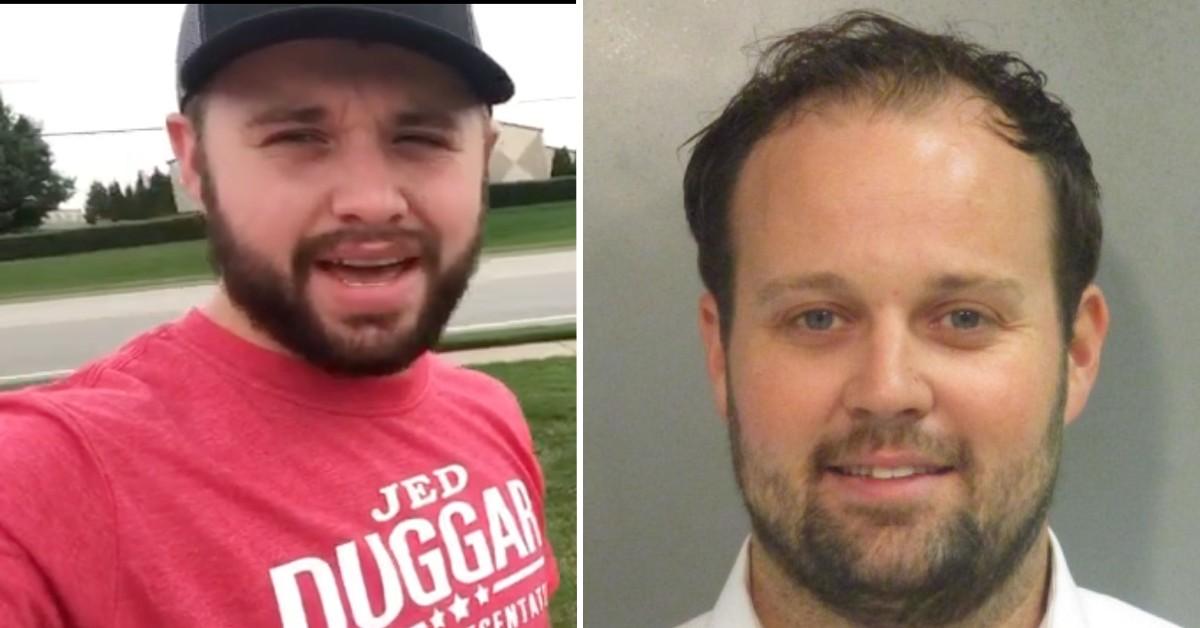 Jason Duggar took to Instagram to share his feelings on his brother Josh's sentencing hearing.
The embattled reality star was found guilty of receiving and possessing child pornography on Thursday, December 9. He was later ordered to serve 151 months — roughly 12 and a half years — behind bars and to pay a $50,000 fine. Jason was present in court as his older brother's sentence was read by the judge.
Article continues below advertisement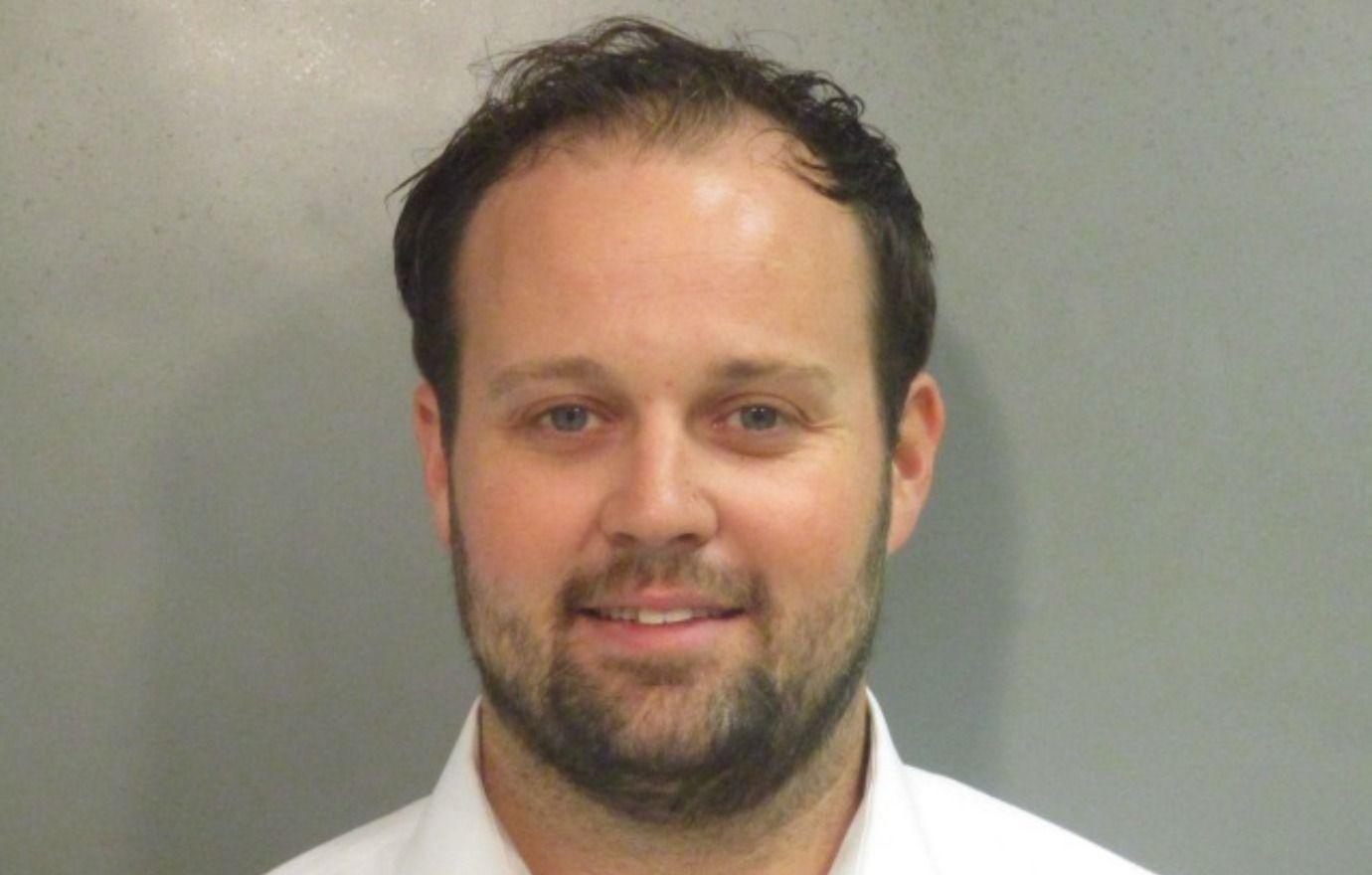 "In my opinion, Judge Timothy L. Brooks was fair in his ruling giving Josh a sentence that would be considered below the median for the crimes he has committed," Jason wrote in a lengthy statement shared to his Instagram Story.
"My heart is grieved over the choices my brother has made, his actions do not reflect that of a Christian believer and have doubtlessly defamed my Lord and Saviors name!!" he continued. "Joshua's poor decisions have greatly effected those around him, in particular his wife, seven children and our family as a whole."
Article continues below advertisement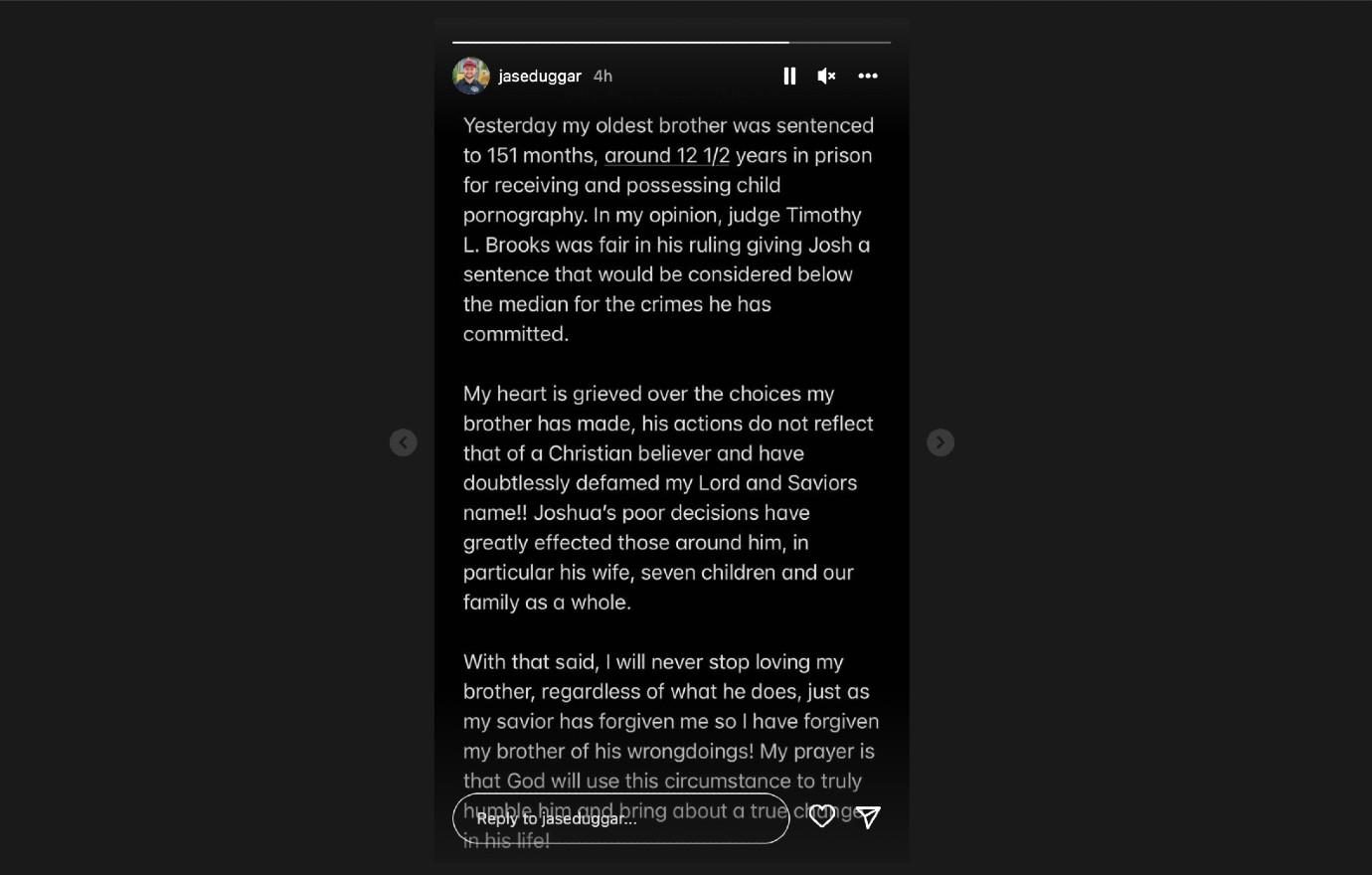 Article continues below advertisement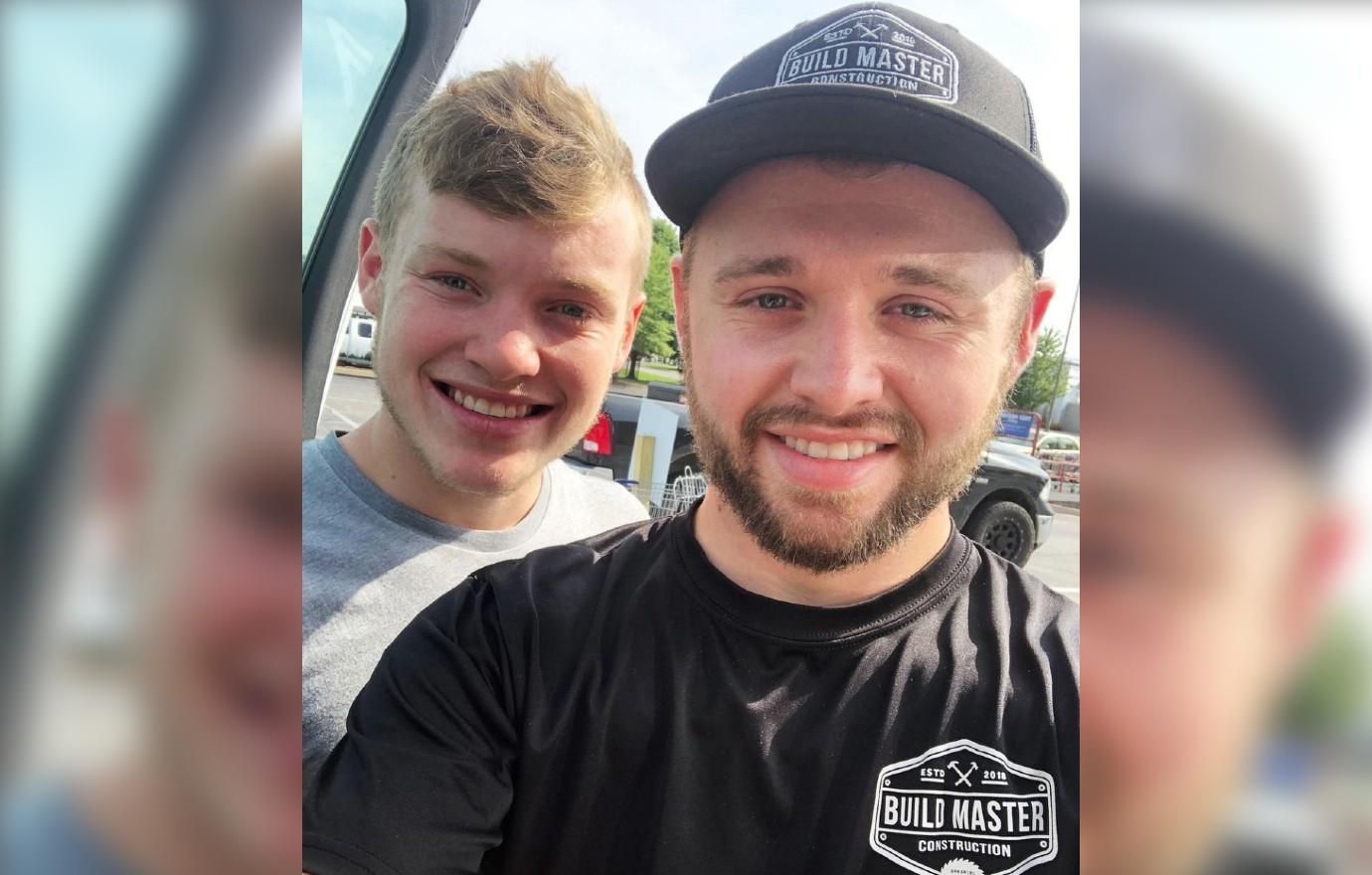 CHOOSING SILENCE: AMY KING REVEALS THE STATUS OF HER RELATIONSHIP WITH ANNA DUGGAR
As OK! previously reported, Judge Brooks called Josh's crimes "the sickest of the sick" while reading the disgraced reality personality's sentence on Wednesday, May 25.
"You have done some very bad things. But in your life as a whole, you've done good things," the judge stated. "The true test of a man's character is what a man does when no one is watching."
Aside from his prison sentence and fine, the judge also ruled Josh would not be allowed unsupervised visits with his children. He shares Mackynzie, 12, Michael, 10, Marcus, 8, Meredith, 6, Mason, 4, Maryella, 2, and Madyson, 7 months, with his wife, Anna.