NEWS
Jennifer Lopez's Child Emme Skips Out On Dad Marc Anthony's Wedding For Movie With Stepsiblings Seraphina & Samuel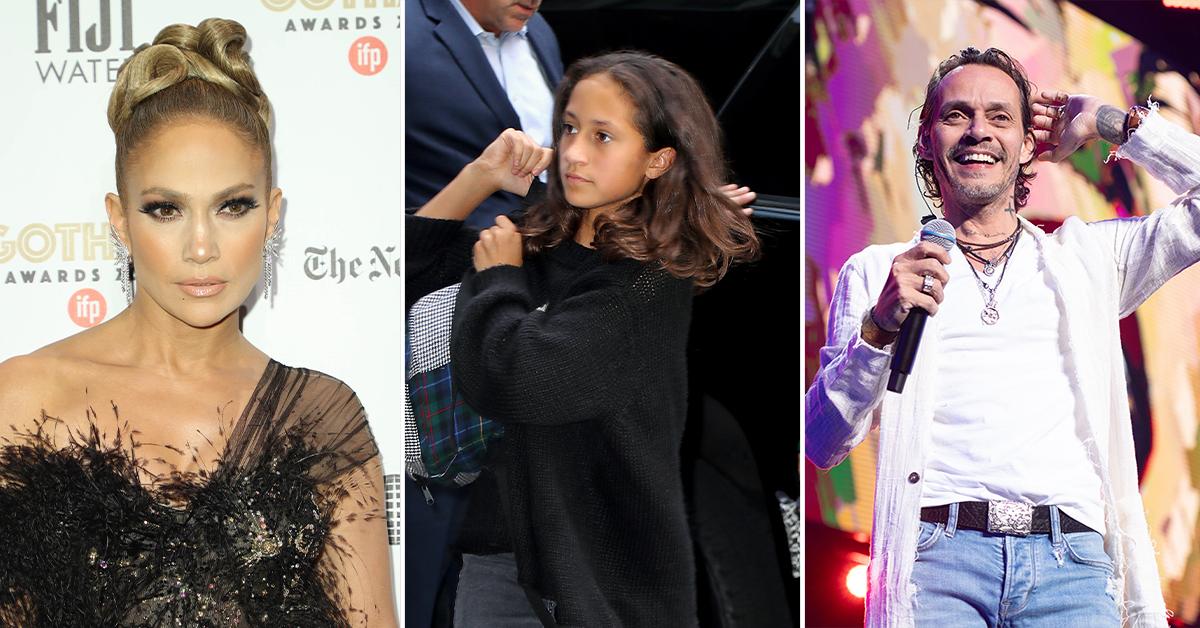 Jennifer Lopez's child Emme stayed right by her side in Los Angeles while dad Marc Anthony got married in Miami.
The 14-year-old stepped out with their famous mom, stepdad Ben Affleck and stepsiblings Samuel, 10, and Seraphina, 14, to see a movie in Beverly Hills, while the Latin Grammy Award winner said "I do" to Nadia Ferreira in a lavish Florida ceremony on Saturday, January 28.
Article continues below advertisement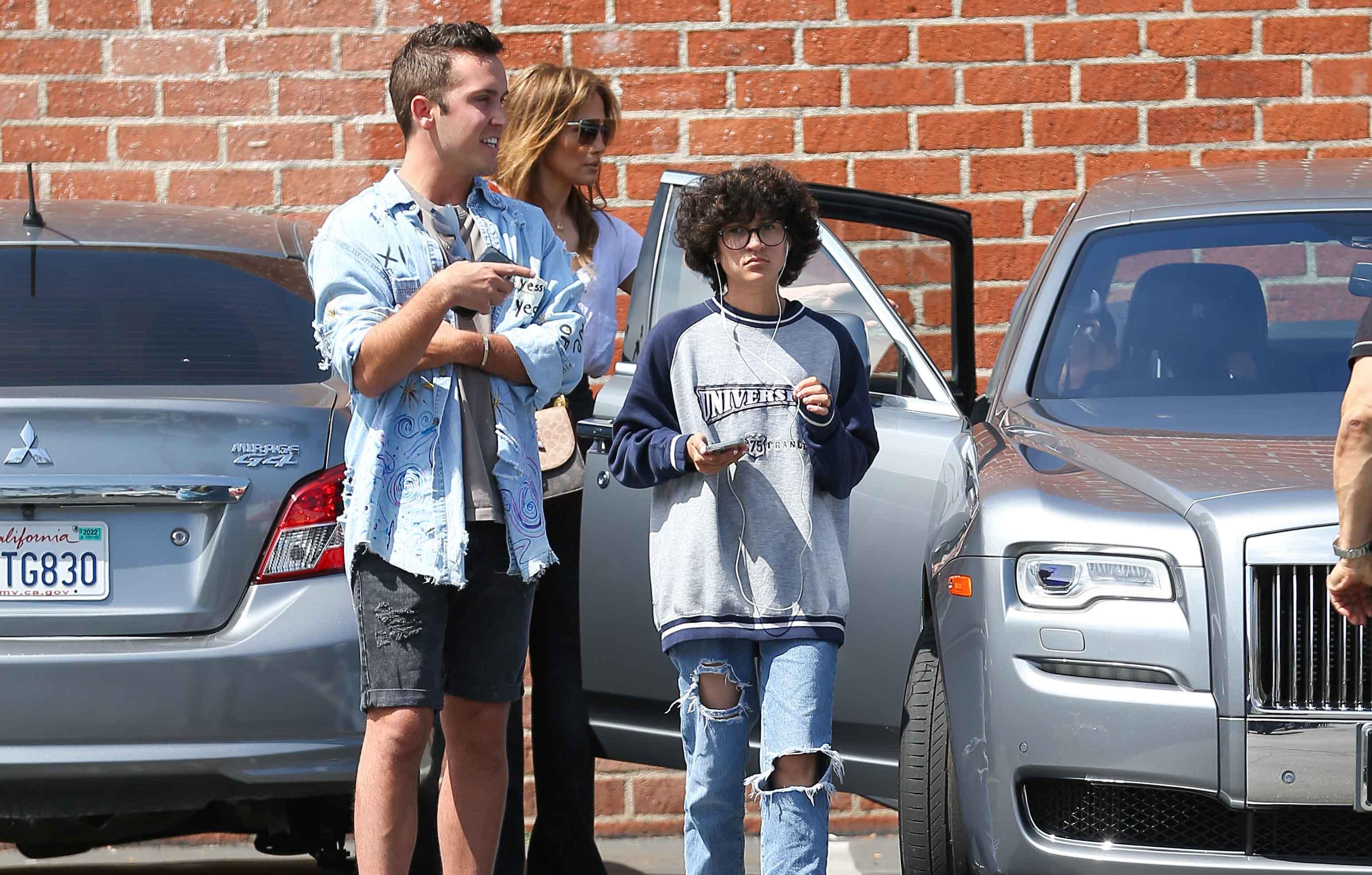 Emme, dressed in a casual black sweatshirt and army green pants, was seen holding hands with their stepsister, who also rocked a casual sweatshirt and plaid pants combo, as the little family made their way out of the cinema and into their car.
Max, the teenager's twin brother, was not present for the outing, although it was unclear if he was in the Sunshine State for his dad's nuptials, which was attended by David Beckham, Salma Hayek, Luis Fonsi and Lin-Manuel Miranda.
Article continues below advertisement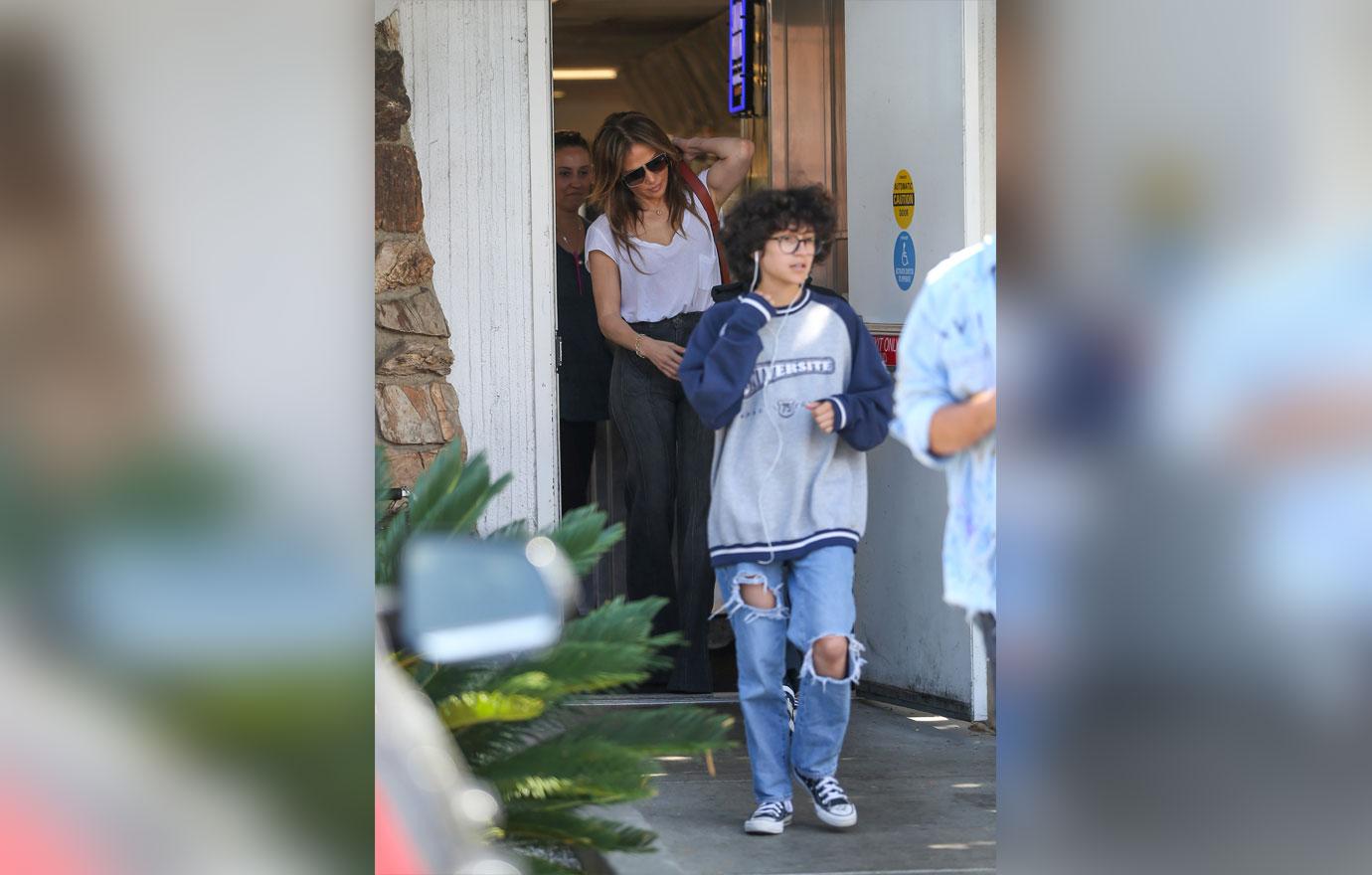 Emme and their brother, also 14, dealt with lots of change in the past year with Anthony marrying the 23-year-old former Miss Universe Paraguay, and Lopez tying the knot with the Argo actor twice over the summer.
The Selena star, who was married to the best-selling salsa artist from 2004 until 2014, opened up about the transition of creating a blended family during a recent interview with TODAY. "We moved in together. The kids moved in together," she gushed over her and Affleck's brood.
Article continues below advertisement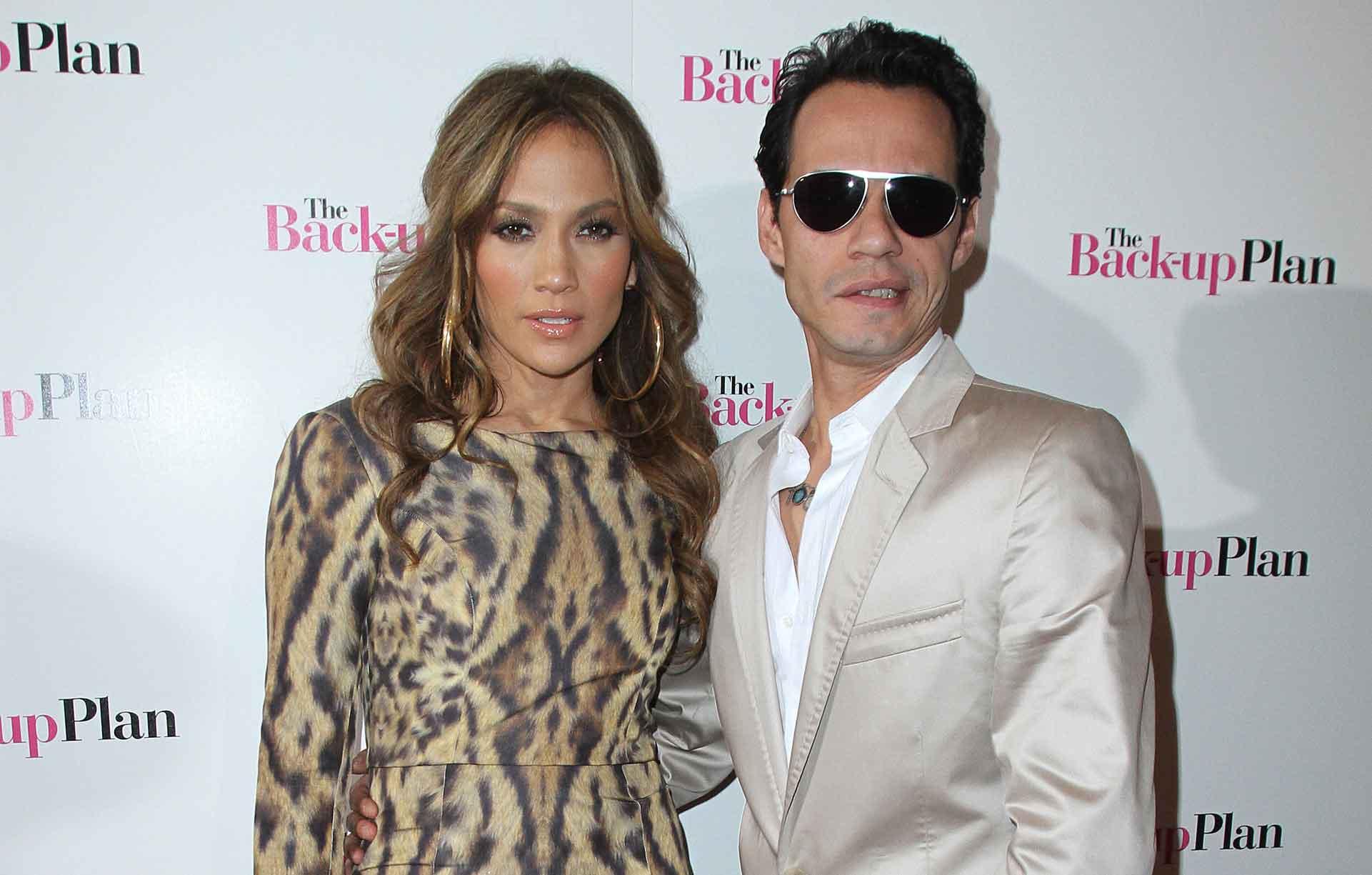 "It's been, like, a really kind of emotional transition, but at the same time all your dreams coming true," Lopez continued, before labeling 2022 as the "best year I think since my kids were born."
The pop sensation also admitted she, the Boston native and his ex-wife Jennifer Garner have been extremely cautious when creating their modern family. "The transition is a process that needs to be handled with so much care," Lopez said in an interview last year.
Article continues below advertisement
"They have so many feelings. They're teens," she continued. "But it's going really well so far. What I hope to cultivate with our family is that his kids have a new ally in me and my kids have a new ally in him, someone who really loves and cares about them but can have a different perspective and help me see things that I can't see with my kids because I'm so emotionally tied up."
Hollywood Life obtained the photos of Emme and their family in Los Angeles.