COUPLES
'This Is Heaven': Jennifer Lopez Spills The Details On Her & Ben Affleck's Lavish Georgia Wedding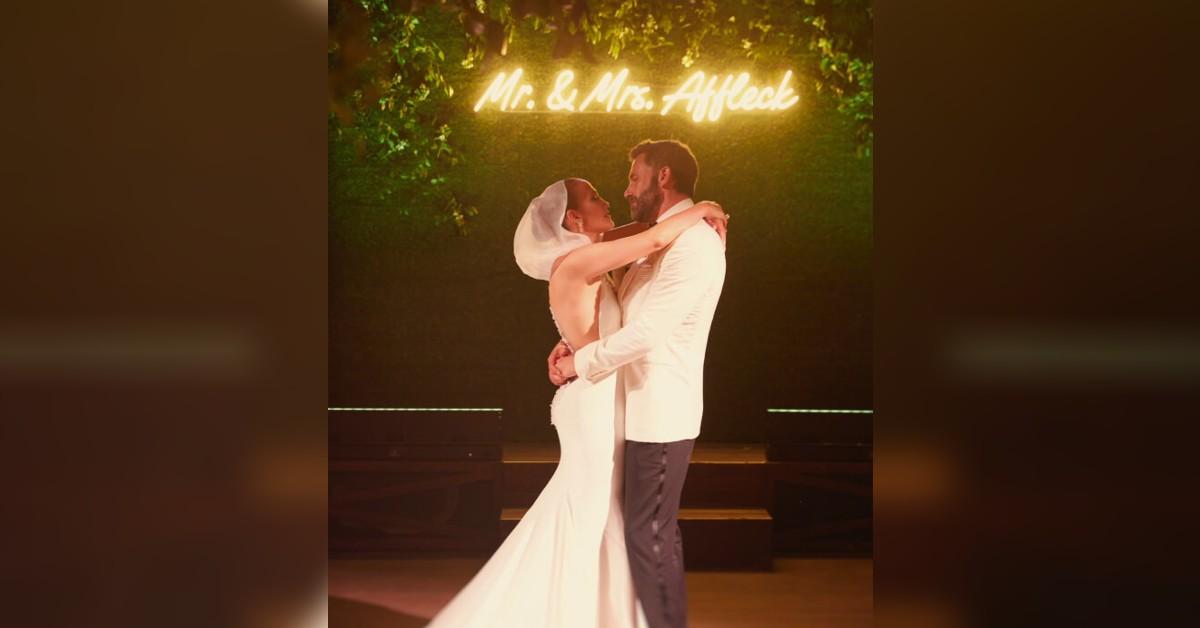 She loves to be in love! Jennifer Lopez is spilling all of the romantic details of her luxurious second wedding to hubby Ben Affleck at his lavish Georgia estate.
Article continues below advertisement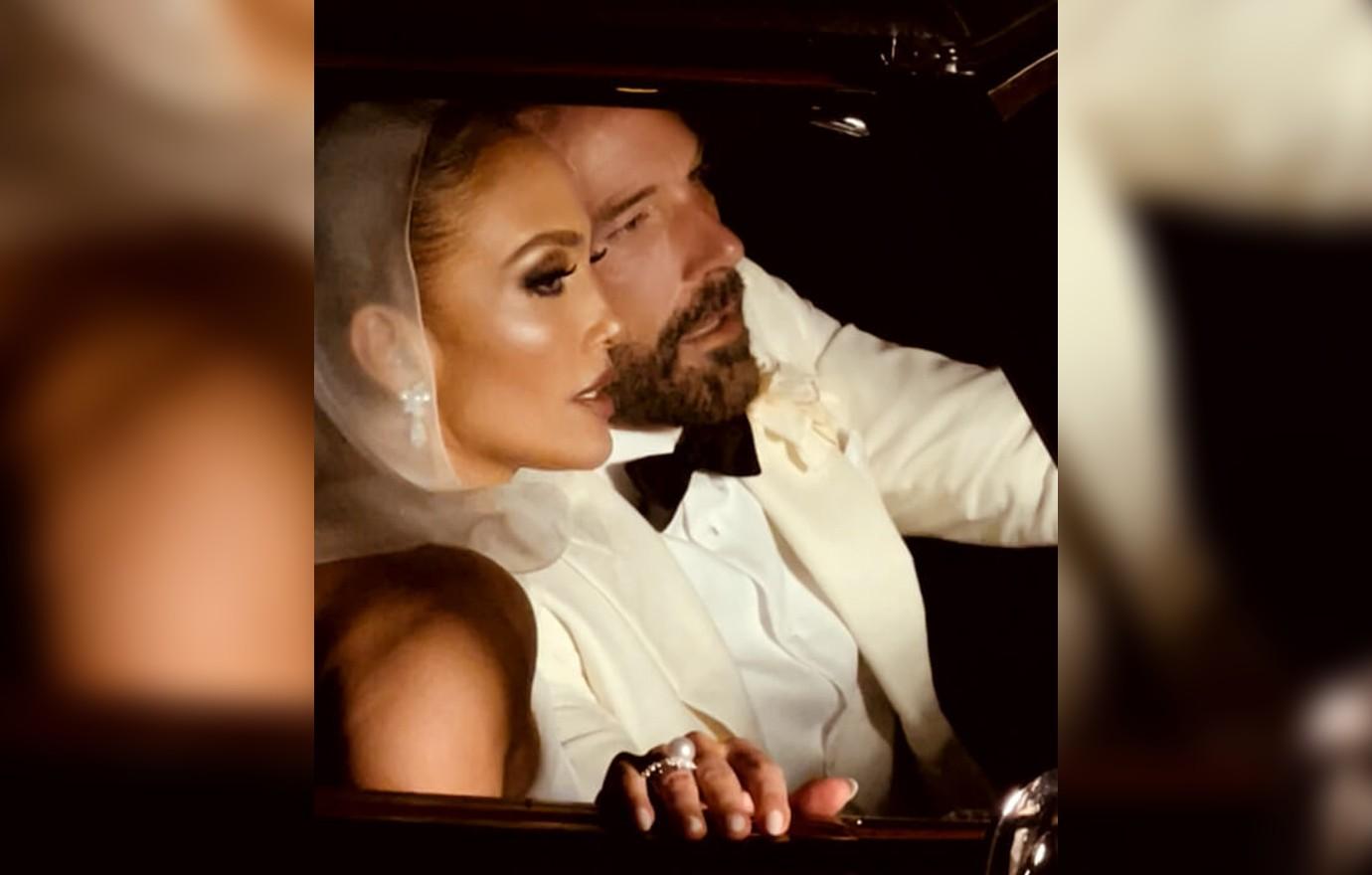 "This is heaven. Right Here. We're in it now."
Lopez opened her most recent edition of her "On The JLo" newsletter with a quote Affleck wrote for his film Live By Night, sharing he had repeated the words to her in his speech at their Saturday night wedding reception on August 20.
Article continues below advertisement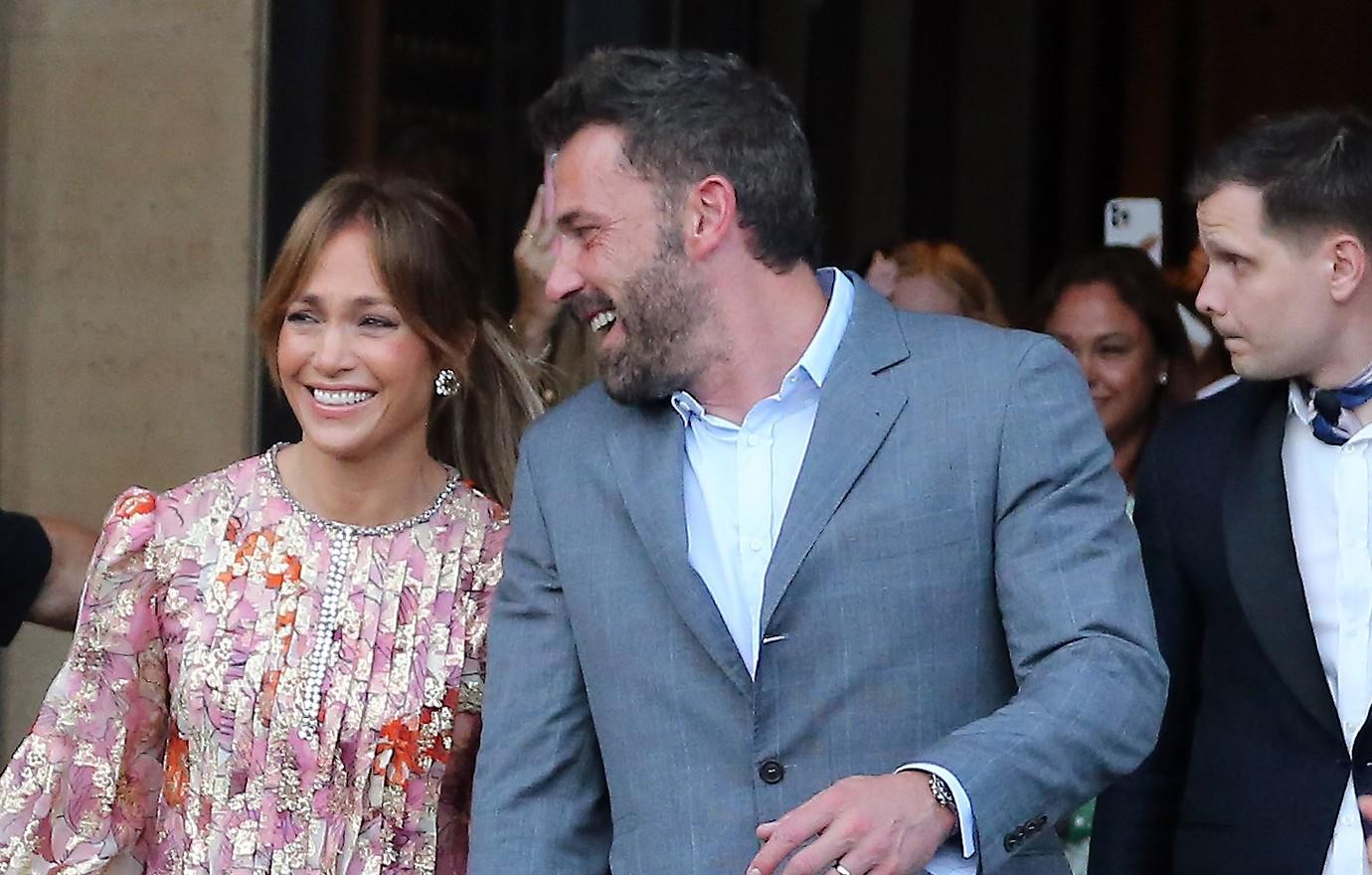 Article continues below advertisement
"At six forty-five, Saturday, August twentieth, the sun broke free and cast its rays like little diamonds dancing across the river behind the makeshift altar in our backyard," the "On the Floor" singer admitted.
NO-FLY ZONES, SECURITY & ARRIVING GUESTS! INSIDE THE HOURS LEADING UP TO BEN AFFLECK & JENNIFER LOPEZ'S SECOND WEDDING
"As the sun set behind the live oaks draped in Spanish moss, a warm breeze swept over the lawn where our closest family and friends sat and, at long-last, I started my walk down the stairs that would become the aisle that would lead me toward the rest of my life," she continued, before playing adding, "Ahhhhh...it was actually happening."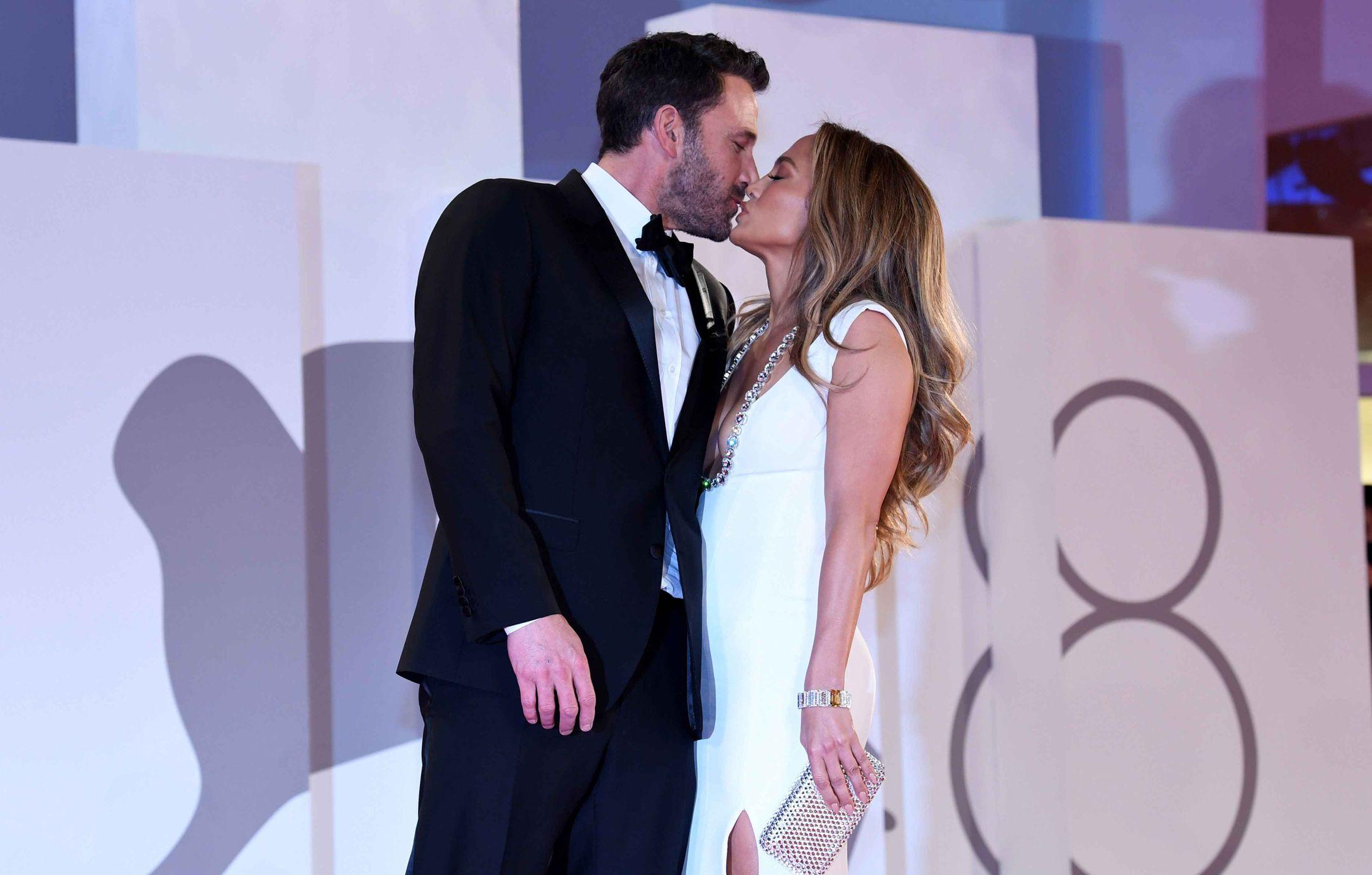 Article continues below advertisement
Lopez also shared that she'd surprised her hunky husband with a special performance by Grammy Award winner Marc Cohn. She mentioned she and the Batman actor decided that his song "True Companion" was the "perfect wedding love song" over 20 years ago when they were first dating.
"The twenty years between those dreams of youth and the adult world of love and family we embraced that day, brought more to this marriage than either of us ever could have imagined," she noted.
Lopez wrote that they weren't only marrying each other in their second wedding ceremony, but they were marrying their respective children into a brand new family unit. (Affleck shares Violet, 16, and Seraphina, 13, and Sam, 11, with Jennifer Garner, while Lopez has 14-year-old twins, Emme and Max. with Marc Anthony.)
"The truth is everyone's story is different and we all have our paths to travel," the Marry Me star explained. "No two people are the same. But for us, this was perfect timing."
"We find ourselves in that long-desired time of life: having gratitude for all that life has shown us, even its trials and tribulations," she added. "That night really was heaven..."