NEWS
'Cringe': Jessica Simpson Slammed for Letting Eldest Daughter Maxi Drew, 11, Show Off Her Midriff During Outing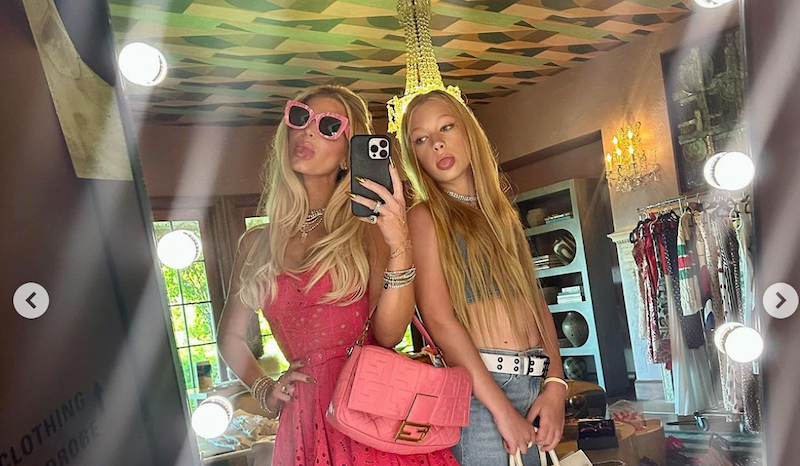 Jessica Simpson was slammed by fans after her eldest daughter, Maxi Drew, 11, was spotted showing off her midriff during a recent outing.
"Bring your Barbie to work day 💗," the blonde beauty, 43, captioned a photo of herself wearing a pink dress and heels alongside her daughter, who sported a denim top and a long matching skirt.
Article continues below advertisement
Though the photo was too cute, people couldn't help but comment on Maxi's outfit. One person wrote, "Cringe. You'd think her mom having all her issues would try and protect her daughter from having the same issues but in fact seems she's doing the very opposite. Find healing so you don't damage your children. Clearly this lifestyle didn't work for her mother why curse your child as well. It's sad when ppl w mental illness pass it to their child purposely," while another added, "Why is your 11-year-old wearing a corset?"
A third person exclaimed, "She's 11! Good lord," while a fourth stated, "11 is still a child!!!!!"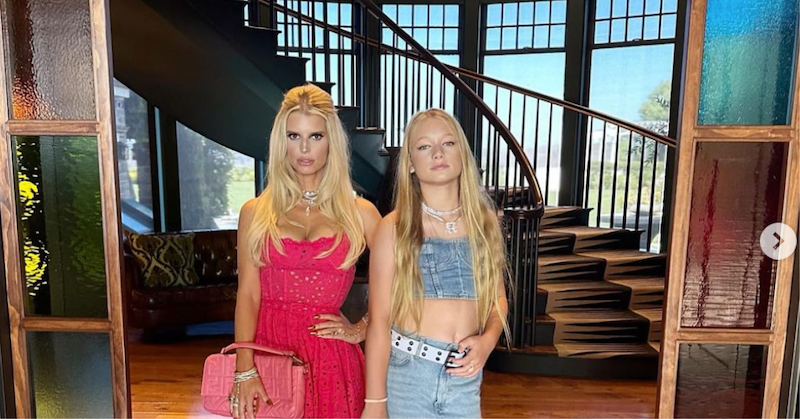 Article continues below advertisement
However, some of the singer's supporters defended her from the mommy shamers.
"So many Karens here geez! No 11 year old looks like an 11 yr old today. We're not in the Brady Bunch years anymore, she looks fine. She's w her momma!" one reasoned, while another said, "Wow!! Both of you are so beautiful. And what a lucky girl she gets to wear her moms purses and clothes 😍."
A third user added, "She's mothering the way she Wants. No one asked anyone's opinions. She's with her mom and body guards."
Article continues below advertisement
This is hardly the first time the "With You" songstress, who also shares son Ace Knute 10, and daughter Birdie, 4, with husband Eric Johnson, has had to deal with online trolls. Luckily, she's found a way to tune out the noise.
Never miss a story — sign up for the OK! newsletter to stay up-to-date on the best of what OK! has to offer. It's gossip too good to wait for!
Article continues below advertisement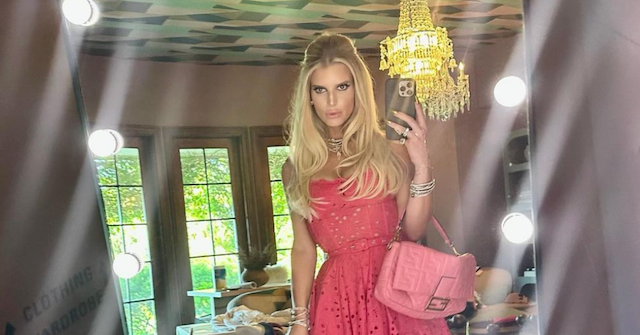 "I really try not to to read the negative stuff," she told Yahoo Life's So Mini Ways. "People end up telling me, like, 'I can't believe that people acted so negatively to that.' I was like, 'Oh, c---. They did?' Because I just trained myself to see past it. I don't accept it, because if I'm putting something out with a positive intention, I'm keeping it positive and I'm not gonna let the naysayers have any input. It doesn't hold me back; it definitely doesn't. If anything, it makes me more driven and it's one of those things like, 'Oh, you're gonna like me. I'm gonna make you like me.' ... Even if people don't like you, the right people will."