ROYALS
First Lady Jill Biden Slighted After She and Granddaughter Are Seated in the Last Row at King Charles' Coronation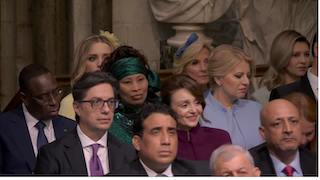 First Lady Jill Biden attended King Charles' coronation on Saturday, May 6, but people couldn't help but chuckle at her seating placement, as she was put all the way in the back of Westminster Abbey.
Article continues below advertisement
The blonde beauty, 71, was seen squeezed in with her granddaughter and barely visible to the camera.
Of course, people couldn't help but comment on the situation. One person wrote, "Jill Biden is in the last row!" while another said, "Jill Biden in back row. Love it! Stupid move by Joe snubbing the king, supporting the Markles and encouraging their treacherous actions."
A third observed, "Jill Biden seated at the back by the toilets. Maybe they'd still planned for Joe to be there?" while a fourth stated, "Bit rude seating Jill Biden so far back isn't it?"
As OK! previously reported, Jill headed to the U.K. instead of her husband, President Joe Biden.
Article continues below advertisement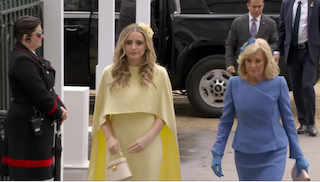 In early April, White House press secretary Karine Jean-Pierre was asked why the politician, 80, wouldn't be coming to Europe for the festivities.
"The president had about a 25-minute, 30-minute call with the King Charles III, during which he congratulated the King — I think we put that out last night — to his upcoming coronation, and they have a very friendly conversation," Jean-Pierre told a reporter at the time. "They have a good relationship with the King. He talked about how he enjoyed meeting — visiting — the Queen, I should say, back in 2021 — he and the first lady, at Windsor. And he hoped to visit again soon."
Article continues below advertisement
"Actually, during that call, the King offered for him to come and do a state visit, which the president accepted. And so they will see each other again, very soon, and I'll just leave it there," she added. "But again, they have a very good relationship. There are many things that they both care about — key shared values, key shared issues that they want to continue to discuss, like climate change. And that conversation will continue, and there will be a visit in the near future."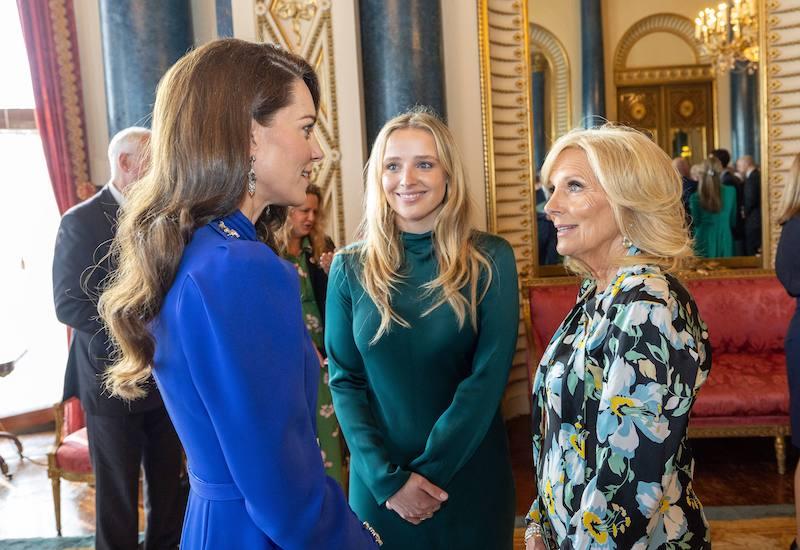 Article continues below advertisement
Never miss a story — sign up for the OK! newsletter to stay up-to-date on the best of what OK! has to offer. It's gossip too good to wait for!
Jean-Pierre was questioned by reporters after they heard Jill would be filling in for the president.
"Look, the president is looking forward — he had a great conversation — has a good relationship with King Charles III," Jean-Pierre replied. "As you know, they've met before, and there is a lot of shared interests, shared values, of issues that they want to discuss, and will continue to discuss, one of them being climate change. And at some time in the future, the king invited the president for a state visit. He accepted and that will happen, I just don't have anything further to share on that."