NEWS
John Legend Slams 'Desperate' and Attention-Seeking Megyn Kelly for Dissing Chrissy Teigen: 'She Can Just Shut Up'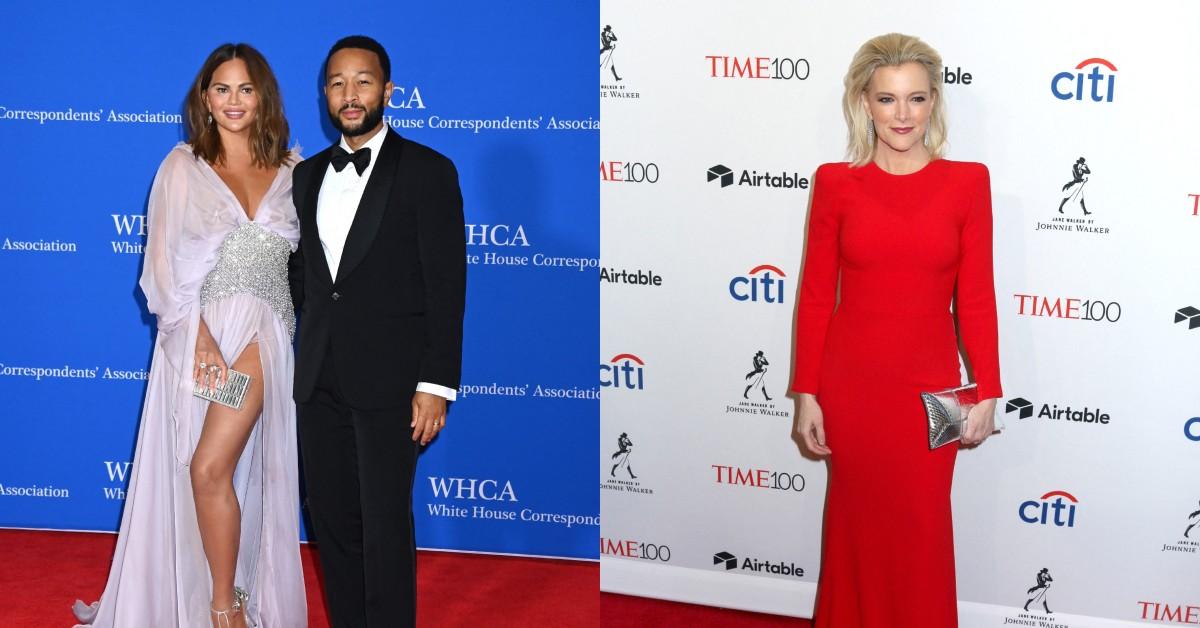 Sticking up for his woman!
On the Monday, May, 1 episode of "The Megyn Kelly Show," the eponymous host took several jabs at the gown Chrissy Teigen wore to the White House Correspondents Dinner, and while the model herself hasn't responded, husband John Legend was quick to defend her honor.
Article continues below advertisement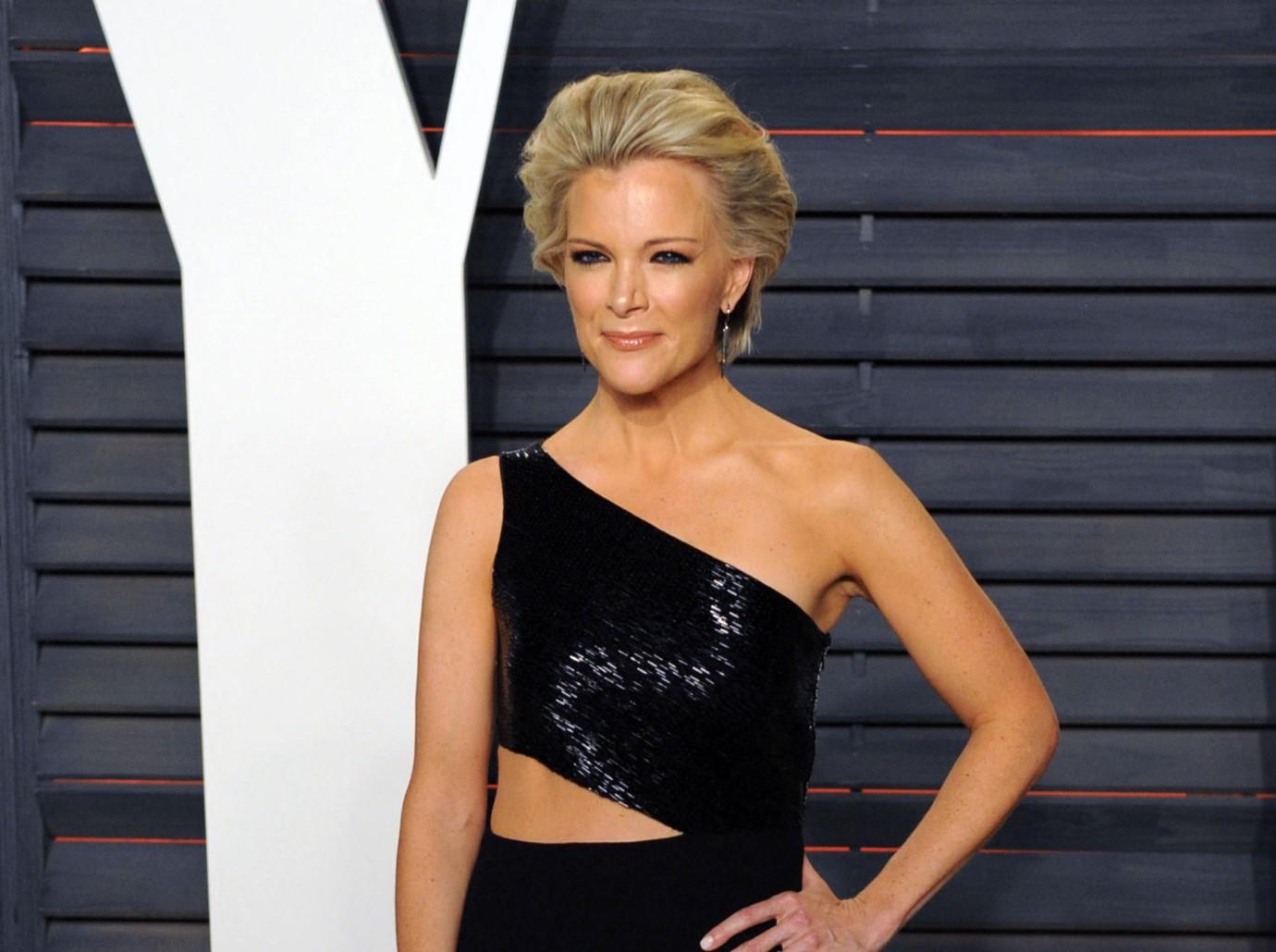 "[Chrissy] is very kind, very loving, very down to Earth. Megyn, you know, likes attention. She needs it after she got fired from Fox. She has to do what she can do to get attention. She p***** all the conservatives off when she asked Trump a tough question," The Voice alum, 44, explained to a reporter on Thursday, May 4. "So now she's trying to figure out a way to win him back. That's her attempt. She's desperate. She can just shut up."
Article continues below advertisement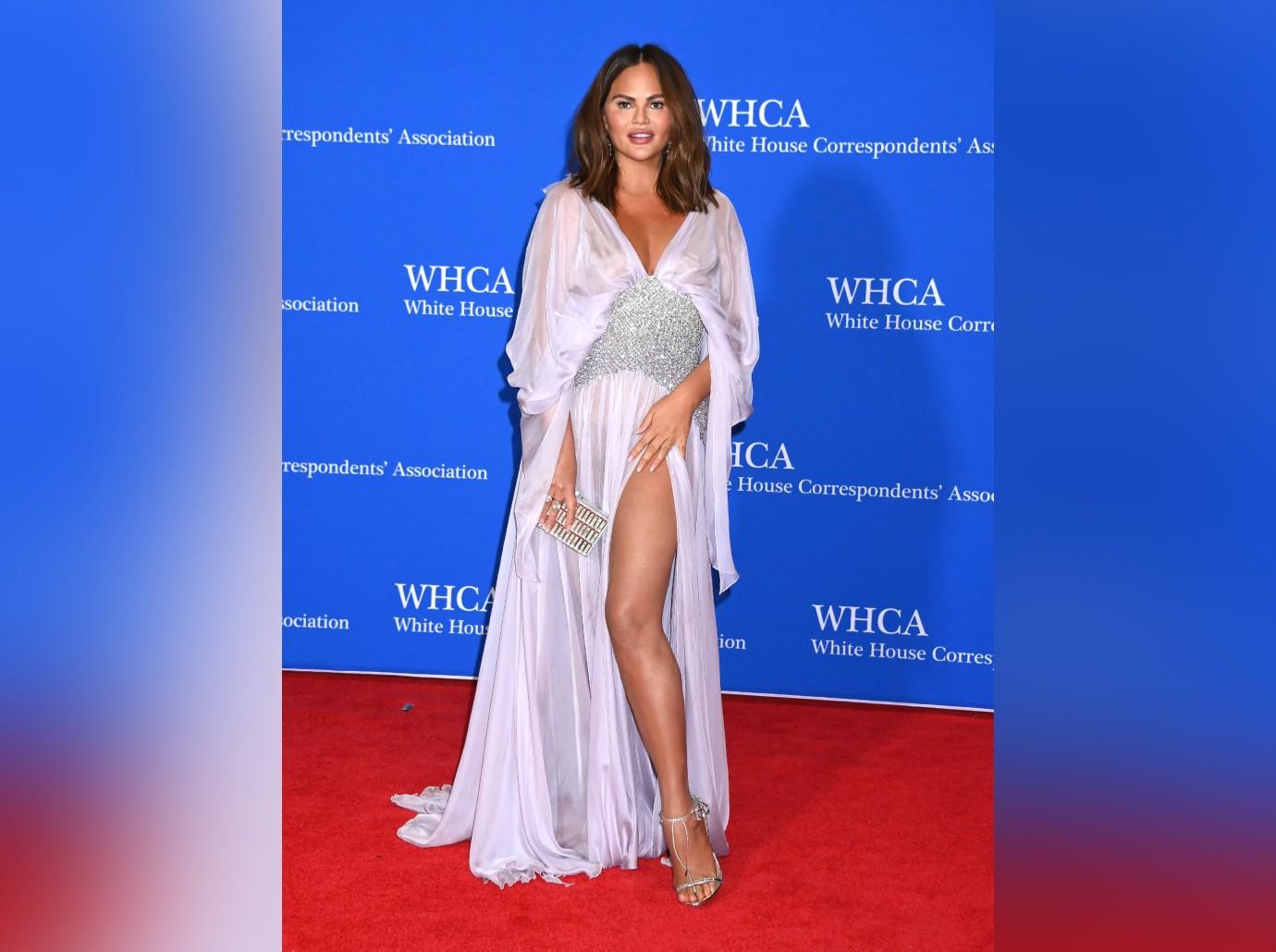 Teigen, 37, wore a gorgeous sheer lavender dress to the Washington, D.C., ceremony on Saturday, April 30, but Megyn Kelly wasn't impressed with the designer look.
"I can see underwear, OK? I see London, I see France, I see Chrissy Teigen's underpants," the controversial journalist mocked. "Nobody shows underpants at the Correspondents Dinner! OK, Chrissy, they just don't do it."
Article continues below advertisement
Never miss a story — sign up for the OK! newsletter to stay up-to-date on the best of what OK! has to offer. It's gossip too good to wait for!
Article continues below advertisement
Kelly, 52, was also put off by the way the cookbook author arrived at the shindig, as she had several people helping her to ensure the frock stayed in tiptop shape.
"She showed up there like she was literally going to the coronation. She has, by my count, three minions following her — that's minions in her view — following her, holding the dress or the train of her non-existent dress," the podcast host recalled. "Nobody shows up with serfs to carry their train."
"You also look like an elitist snob when you show up there with the three people — the servants who are masked, and you're not," added Kelly.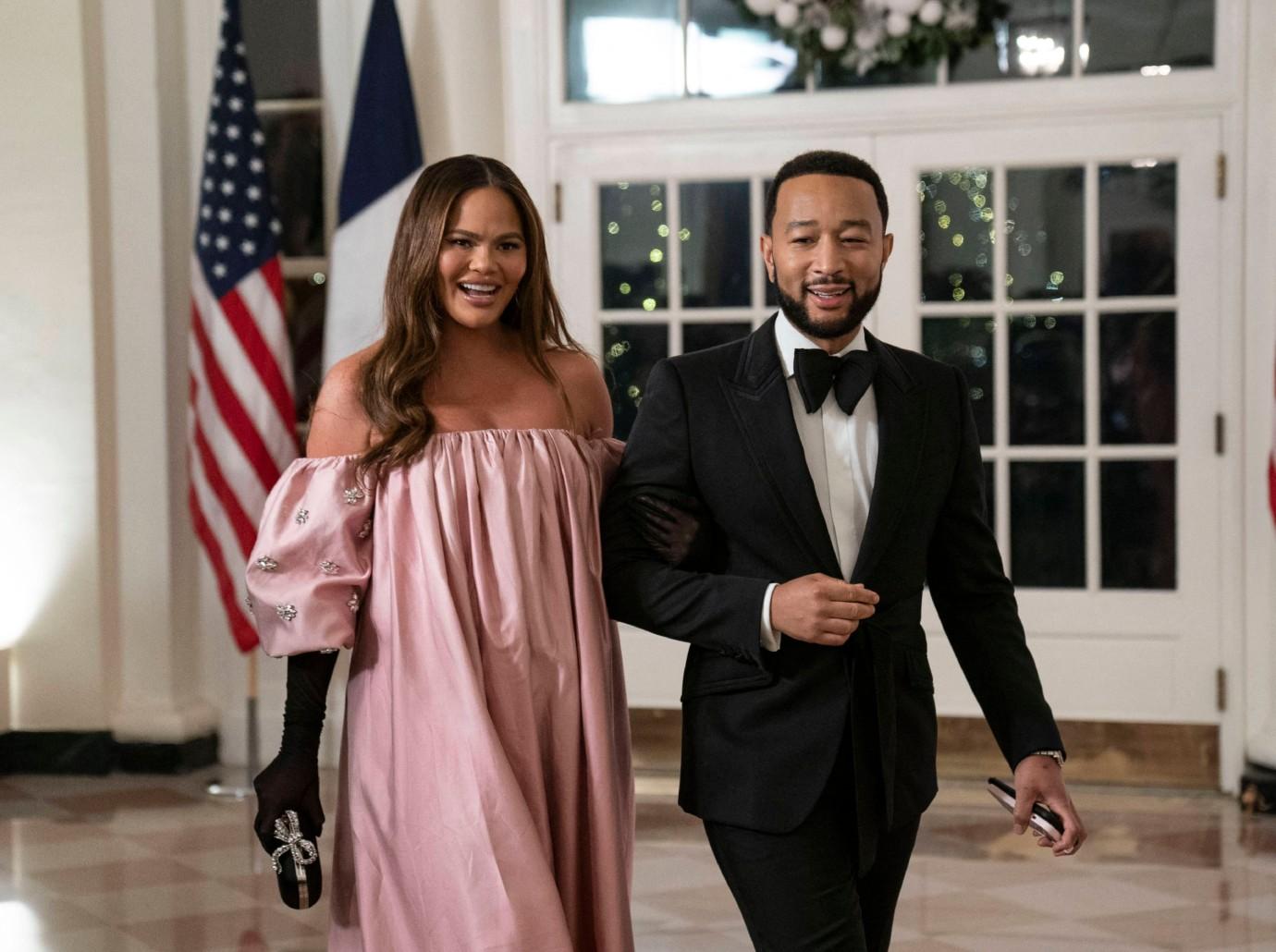 Teigen brushed off the critique, and funny enough, she had actually thrown shade at her husband's attire just a few days earlier, captioning a photo of herself making a face at him. "Two people in this world: Those who would wear red pants and those who cringe looking at them. We're each!" she joked of his bright slacks.
TMZ shared Legend's response to Kelly's diss.