NEWS
Johnny Depp Missing Verdict Due To 'Work Commitments': Source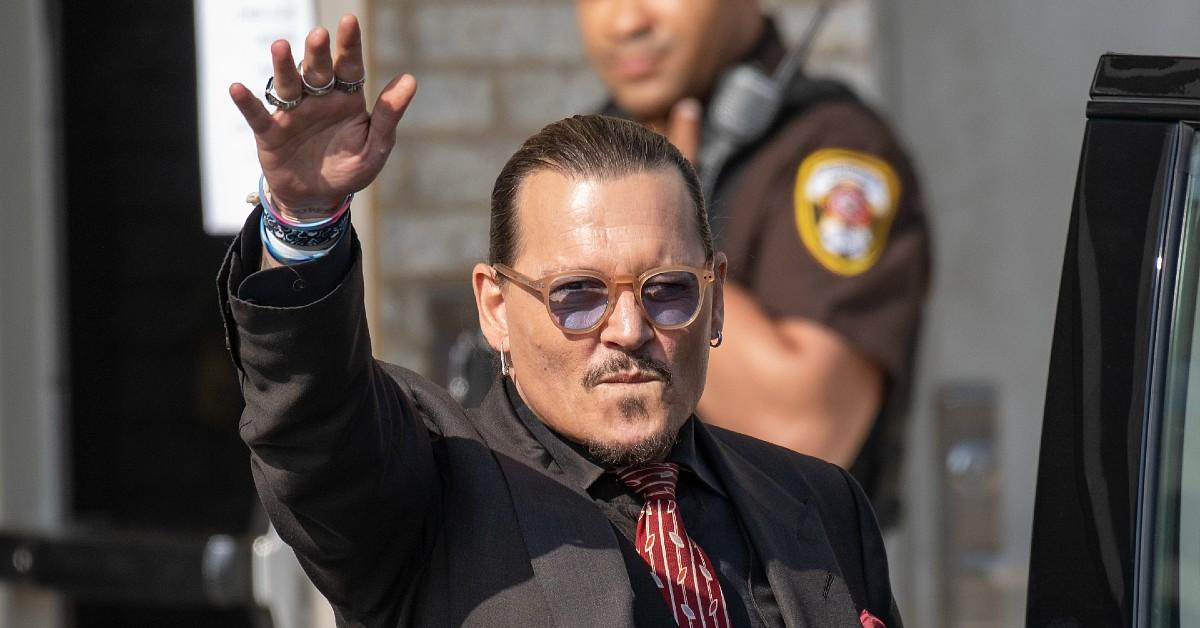 The verdict in Johnny Depp's $50 million defamation lawsuit is being read today, Wednesday, June 1, in the Virginia courtroom, but the Pirates of the Caribbean actor is MIA because of "work commitments."
"Due to previously scheduled work commitments made before the trial, Mr. Depp will not be physically present for today's 3 p.m. verdict and will be watching from the United Kingdom," an insider told People of the A-lister, who sued ex-wife Amber Heard for $50 million in 2019 for defamation over the 2018 op-ed she wrote for The Washington Post, titled "I spoke up against sexual violence — and faced our culture's wrath. That has to change," in which she claimed to be a survivor of domestic abuse.
Article continues below advertisement
Heard did not directly name Depp in the piece and in turn sued him for $100 million insisting he intentionally refuted her abuse allegations to ruin her career.
Depp couldn't be in person for the verdict because he had scheduled concerts with British guitarist Jeff Beck, whom he performed with two times this week. (Depp's ex Kate Moss, who took the stand in his defense, was present for his Tuesday, May 31, performance in London.)
TURNING THE PAGE: WHAT'S NEXT FOR JOHNNY DEPP & AMBER HEARD AFTER TUMULTUOUS LEGAL BATTLE?
Despite the plaintiff's absence, Heard was present in the Fairfax County, Virginia, courtroom. She appeared alongside her team of legal minds in a formal black dress with her hair up in her usual style.
The seven-person jury reached a verdict after deliberations began following closing arguments on Friday, May 27. The former flames have been going head-to-head in court over the past six weeks, with both parties accusing the other of being the abuser in their tumultuous relationship.
Article continues below advertisement
Before the headline-making trial wrapped up last week, Depp took the stand once more to deny Heard's "insane" allegations, saying: "No human being is perfect, certainly not. None of us. But I have never in my life committed sexual battery, physical abuse, all these outlandish, outrageous stories of me committing these things and living with it for six years and waiting to be able to bring the truth out."
DOLPH LUNDGREN SPILLS ON WORKING WITH 'AQUAMAN' COSTAR AMBER HEARD
"This is not easy for any of us; I know that," the actor continued, "I don't think anyone enjoys having to split themselves open and tell the truth."
Heard also took the stand again, admitting that the live-televised trial's global spectacle has been "torture" for her. "It's been agonizing," she maintained, referring to online users "mocking" her testimony. "I just want Johnny to leave me alone. I don't deserve this. I want to move on."
The jury has since ruled in Depp's favor, awarding the Edward Scissorhands actor $10 million in compensatory damages and $5 million in punitive damages.