NEWS
Update: Josh Duggar Formally Charged With Possessing Child Pornography, Pleads Not Guilty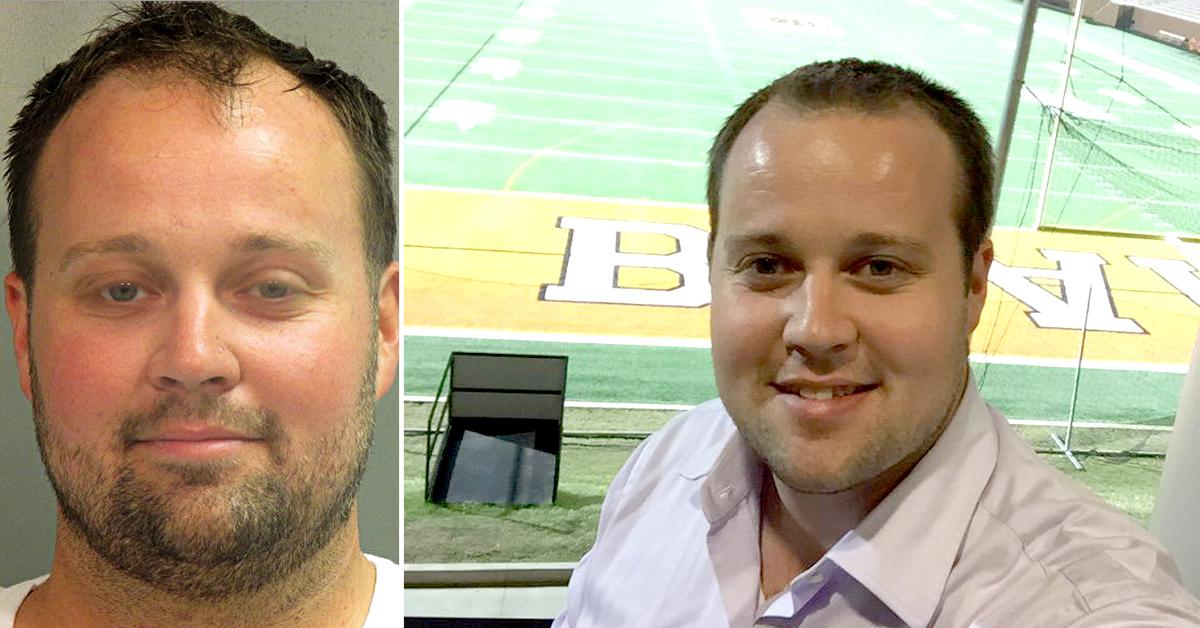 One day after Josh Duggar was arrested on Thursday, April 29, by federal agents in Arkansas, he was charged on two counts: receipt and possession of child pornography, which he pleaded not guilty to, according to the indictment.
Article continues below advertisement
"Between on or about May 14, 2019, and on or about May 16, 2019," Duggar "knowingly received child pornography," the document read. He "knowingly possessed material that contained images of child pornography," which violated Title 18 of United States Code.
According to a press release, Duggar downloaded material of child sexual abuse, "some of which depicts the sexual abuse of children under the age of 12, in May 2019."
Article continues below advertisement
Article continues below advertisement
The former 19 Kids and Counting star was arrested and booked into the Washington County Detention Center and was reportedly placed on federal hold with no bail. If convicted, Duggar faces up to 20 years in prison and $250,000 in fines on each count.
Article continues below advertisement
"Josh Duggar has been charged in a two-count indictment. He has pled not guilty to both charges and we intend to defend this case aggressively and thoroughly. In this country, no one can stop prosecutors from charging a crime. But when you're accused, you can fight back in the courtroom — and that is exactly what Josh intends to do," his attorneys, Justin Gelfand, Travis W. Story and Greg Payne, said in a statement.
After Duggar made headlines, his sister and brother-in-law, Jill Duggar Dillard and Derick Dillard, told PEOPLE: "We just found out this information yesterday. It is very sad."
Article continues below advertisement
At the time of his arrest on Thursday, April 29, insiders close to the family also spoke out. "The family has known that this has been coming for weeks, and Josh has been preparing himself," an insider said, OK! reported. "Family members are extremely concerned by what is happening and they just want to find out the truth.
"They are praying together for Josh and Anna, who is standing by her husband as she always has," they added, referring to Josh's wife.
Article continues below advertisement
Duggar rose to fame on TLC's 19 Kids and Counting, a reality show about the family. However, the show was canceled in 2015 after he was accused of molesting a slew of underage girls — including four of his sisters — when he was just 14-years-old. Duggar issued an apology but was never charged because the statute of limitations.
Article continues below advertisement
"Twelve years ago, as a young teenager, I acted inexcusably for which I am extremely sorry and deeply regret. I hurt others, including my family and close friends," Duggar said in a statement at the time. "I confessed this to my parents who took several steps to help me address the situation. We spoke with the authorities where I confessed my wrongdoing, and my parents arranged for me and those affected by my actions to receive counseling."
Duggar previously had a run-in with Homeland Security in 2019 when they raided his Arkansas car dealership as part of an "ongoing federal investigation."
Article continues below advertisement
News of Duggar's arrest comes only days after his wife announced the couple was expecting their seventh child together. After Duggar's wife shared the exciting news to Instagram on Friday, April 23, she responded to a social media user who questioned how the family supports their many children, asking if Duggar even works.
"Yes, my husband is a diligent worker and provides well for our family," she responded days prior to his arrest.