NEWS
Josh Duggar Allegedly Used Dark Web To Block Computer Software Reporting Internet Porn Usage To Wife Anna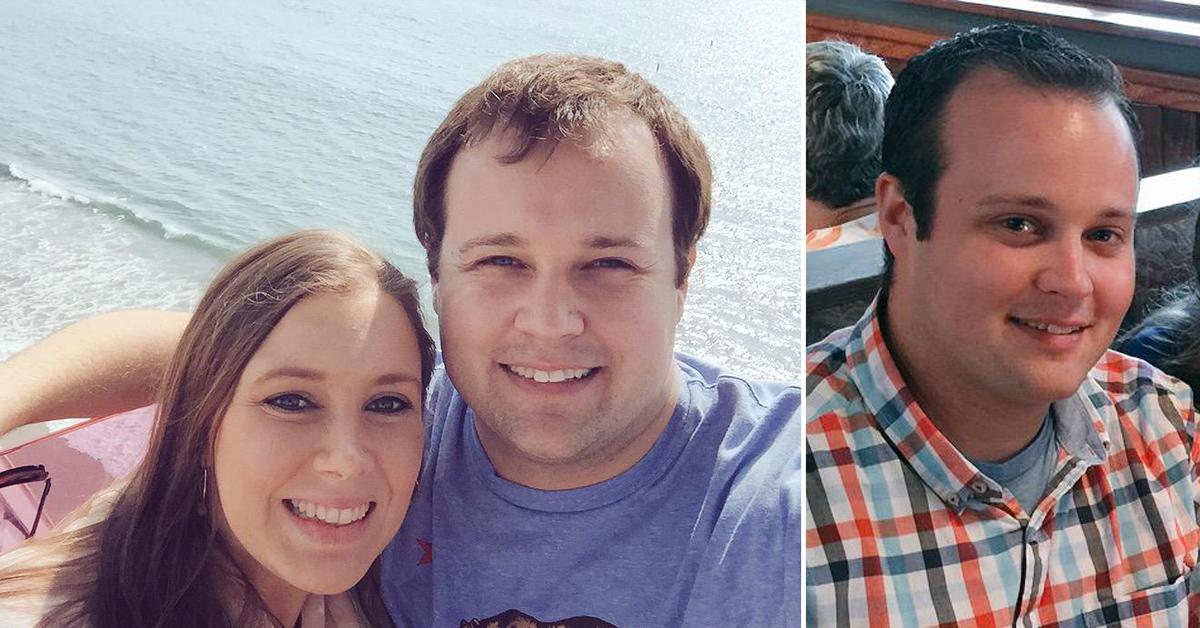 It looks like Josh Duggar put a lot of work into allegedly accessing child pornography after officials discovered an anti-pornography program installed on his computer to monitor his online habits.
Article continues below advertisement
In the federal investigation into Duggar — who was arrested on child pornography charges — investigators uncovered a program installed on the former reality star's computer that monitored and reported his internet usage to his wife, Anna, according to officials.
During a virtual detention hearing on Wednesday, May 5, Homeland Security Investigations Special Agent Gerald Faulkner said the program, Covenant Eyes, was registered under both Josh and Anna's name.
Article continues below advertisement
Covenant Eyes is an "accountability software" that is meant to protect users from objectionable content, according to the program's website. It is used to help monitor the screen activity of people overcoming porn addictions.
Article continues below advertisement
The software "periodically captures screenshots," which are then analyzed by artificial intelligence. The report is then sent to a trusted "ally" who can hold the user accountable for their "online choices," according to the website.
However, the site was apparently unable to detect Duggar's internet usage after he installed a password-protected network on his computer, Faulkner said during the virtual hearing, PEOPLE reported. According to the agent, investigators found child sexual abuse material on an isolated part of his computer's hard drive. The isolated material was allegedly not monitored by Covenant Eyes.
Article continues below advertisement
It is not known how long the Covenant Eyes program has been on the computer, but it was discovered when the federal agents raided his Wholesale Motorcars in November 2019. At the time of the raid, one desktop computer, one laptop computer and a cellphone, all belonging to Duggar, were seized.
While the raid was being carried out, before he was told what the federal agents were investigating, the 19 Kids and Counting star allegedly asked: "What is this about? Has someone been downloading child pornography?"
Article continues below advertisement
According to Radar, Duggar admitted that he had a TOR browser on his computer, allowing him to access the dark web anonymously. There was reportedly no evidence that it was Duggar who downloaded the browser.
During the Wednesday hearing, Faulkner explained the dark web is used to find child pornography. He added that family and friends told investigators that Duggar has a porn addiction.
Article continues below advertisement
When asked about the explicit content of children – reportedly ages 5-10 – allegedly found on Duggar's computer, Duggar responded: "I'd rather not answer that question," the agent claimed.
Article continues below advertisement
Faulkner claimed that one specific file found on Duggar's computer was "in the top five worst I have ever had to examine." In the alleged file, there were photos of children as young as 18 months old, the agent said. It is unclear if Duggar downloaded those specific photos.
After the hearing, the judge granted Duggar's bail. He will be released from the Washington County Sheriff's office on Thursday, May 6. However, Duggar will not return home. Instead, he will be released to third-party custodians, family friends Lacount and Maria Reber.
Article continues below advertisement
And with Anna expecting the couple's seventh child, the judge granted Duggar "unlimited" contact with his kids, as long as Anna is present. He cannot be around other children and will be monitored by a GPS.
As OK! previously reported, the 33-year-old was arrested on Thursday, April 29, in Arkansas on child pornography charges and was detained without bail. Duggar pleaded not guilty to charges on two counts: receipt and possession of child pornography. If convicted, Duggar faces up to 20 years behind bars and $250,000 in fines.