EXCLUSIVE
'Judge Jerry' Star Jerry Springer Shares His Own Verdict On The Piers Morgan, Meghan Markle & ITV Controversy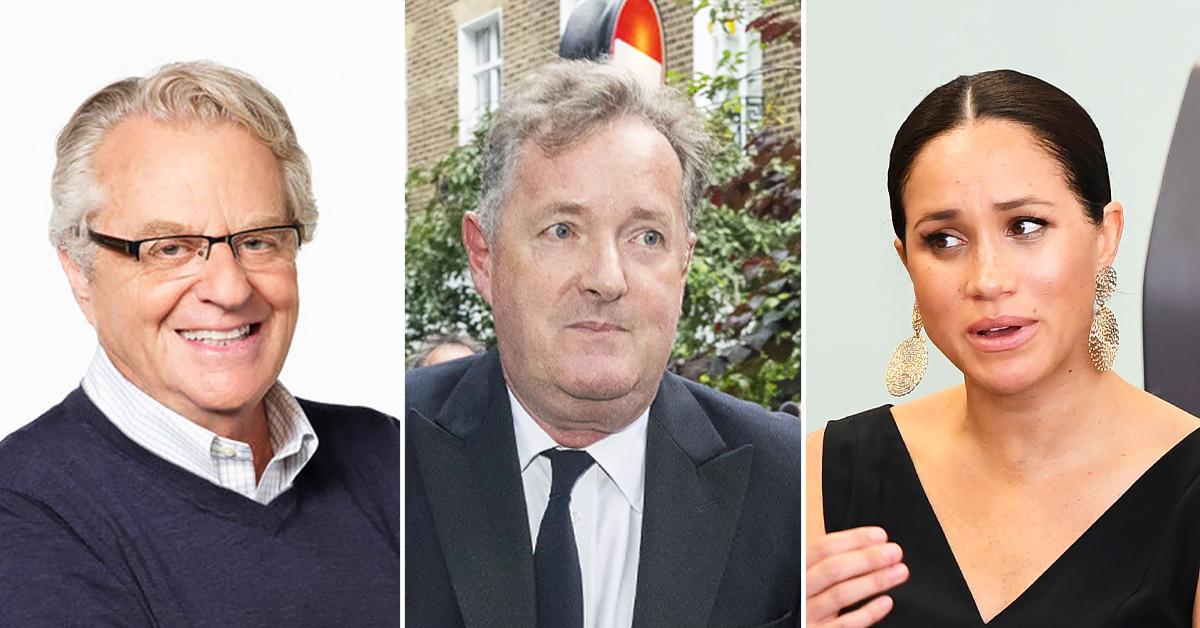 Bring down the gavel! Jerry Springer has gone from hosting a zany cast of characters on The Jerry Springer Show to presiding over arbitration on Judge Jerry — and he's sharing his thoughts on one particular hot topic.
Article continues below advertisement
The 77-year-old — who practiced law for 15 years before becoming a legendary TV host — exclusively spoke with OK! and shared his thoughts on the controversy surrounding Piers Morgan, Meghan Markle and U.K. broadcaster ITV.
Article continues below advertisement
At the time, Morgan took issue with Markle's claims that she was denied help by the royal family when she was having "very clear and very scary" suicidal thoughts, with the 56-year-old remarking, "I don't believe a word she said ... I wouldn't believe it if she read me a weather report."
Article continues below advertisement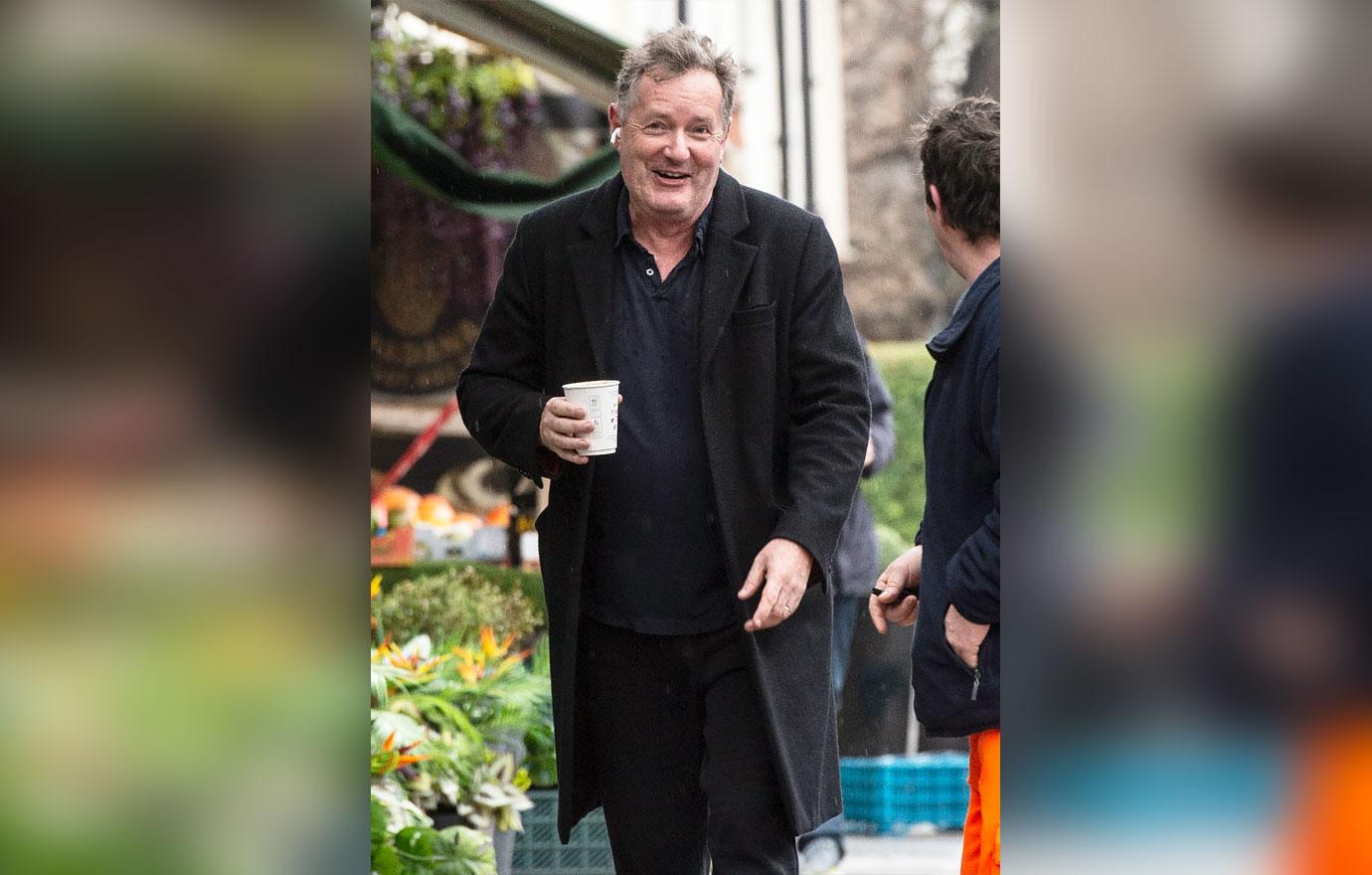 The U.K.'s Office of Communications received over 41,000 complaints about Morgan's behavior, prompting the broadcasting regulator to launch an investigation into whether Morgan's commentary violated the broadcasting code on harm and offense, per The Guardian.
Article continues below advertisement
Article continues below advertisement
This particular 'case' is tricky for Springer, personally. "I know Piers, when I was hosting America's Got Talent, he was one of the judges, so we've become friends," the TV vet admits. "But that doesn't mean I agree with what he's saying about Meghan Markle — and I love Suits. I binge-watched Suits, I thought it was a great show."
"The answer is, they are both entitled," he says. "They are both in the right."
Article continues below advertisement
"Piers Morgan is entitled to say anything he wants, period," Springer says. "In a free society, you can say anything you want, but that means the people that hear what you say are entitled to have their opinion about what you say, so an entertainer can never complain."
However, when it comes to the dealings between Morgan and ITV, things get a bit more complicated.
Article continues below advertisement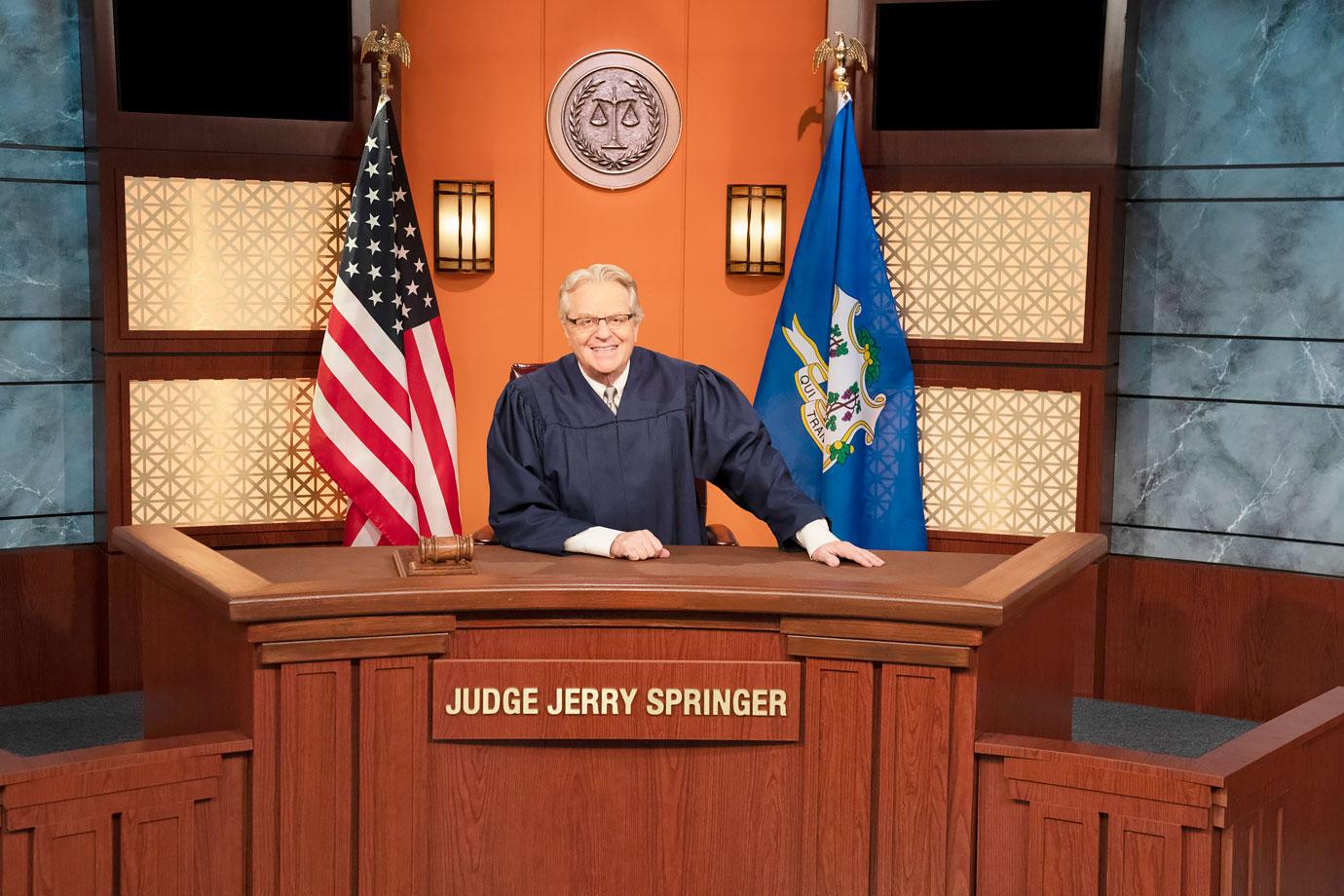 "If a private company says you know what, you're hurting our business, yes, you can have your opinion but you don't have a right to work for our company, that's bargained for. You offer your employment to us and we decide whether we want you, and what we're gonna pay you and here are the rules, and you can either work for us and not work for us," the Baggage On The Road alum explains. "But you can't ever blame the company for censorship, they have every right to their opinion as well as the person who speaks it."
Article continues below advertisement
The topic prompted Springer to look back on The Jerry Springer Show, the iconic series he hosted from 1991 to 2018, which was famously uncensored: "[Guests] had to know that if they're coming on to scream and yell their point of view, the audience is going to cheer or boo, because the audience has free speech in America as well. You can't then complain, saying you have a right to give your opinion, and they don't have the right to voice theirs."
Article continues below advertisement
"That's the same thing in this case: Piers Morgan can say whatever he wants and the company can decide if they want him as an employee — but in this case, they didn't have to make that decision because he walked out," adds Springer. Meanwhile, Markle "obviously has a right to say ... if you're talking about the worth of what she said, of course it's important, and it was ill-advised what [Morgan] said."
Springer is no stranger to making a verdict on Judge Jerry — however, he's gained a reputation for doing so with kindness. "I keep thinking, if this were my grandson, how would I talk to him?" the TV personality says. "I may discipline him, but it's going to be done out of love. I'm not going to embarass him, I'm not try to make him feel badly .. I think that probably shows in Judge Jerry."
Article continues below advertisement
Meanwhile, although there are multiple other reality court television shows on the air, Springer knows what sets his apart: "There's a lot of craziness," he tells OK!. "Our show has a lot more comedy in it, just because of the guests we get."
Speaking of, Patricia "Tan Mom" Krentcil, journalist Michael Musto, comedienne Rachel Feinstein, viral sensation Antoine Dodson, and an array of reality stars and TikTok stars will all have their cases heard on the third season.
Judge Jerry returns Monday, September 13.