BREAKING NEWS
Following On-Air Fury, Piers Morgan Quits 'Good Morning Britain' As Backlash From Meghan Markle Commentary Mounts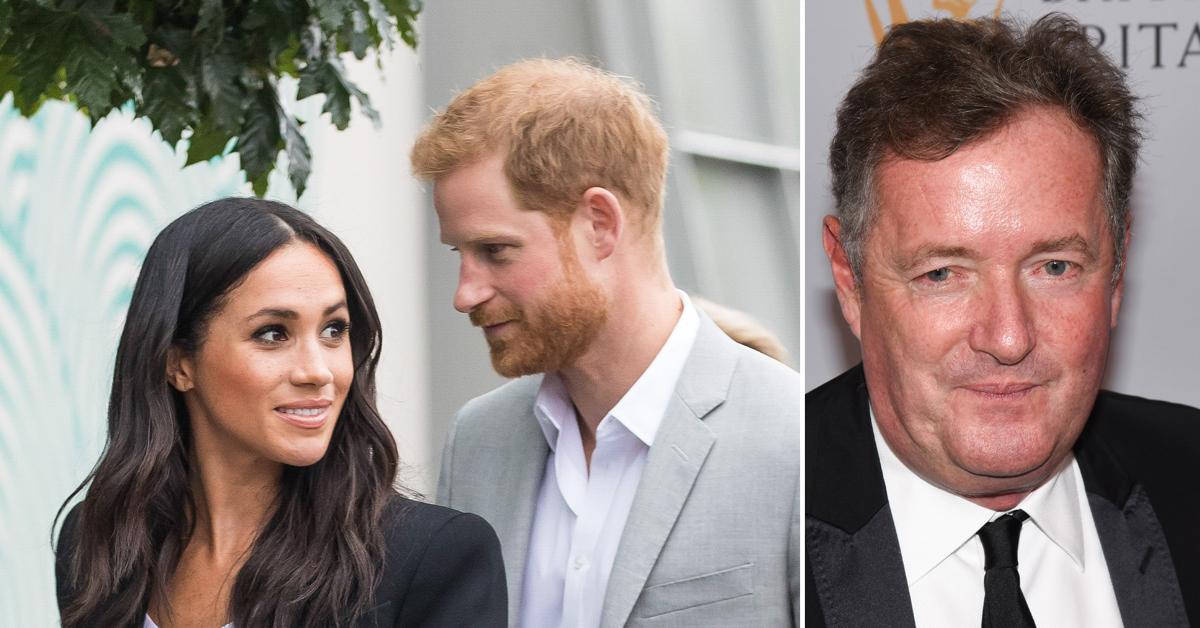 Famed talk show host Piers Morgan stepped down from Good Morning Britain on Tuesday, March 9, after coming under fire for his commentary regarding Meghan Markle and Prince Harry's controversial interview with Oprah Winfrey on Sunday, March 7.
"Following discussions with ITV, Piers Morgan has decided now is the time to leave Good Morning Britain," the network shared in a statement. "ITV has accepted this decision and has nothing further to add."
Article continues below advertisement
In her interview with the talk show titan, Markle shared that she had "very clear and very scary" suicidal thoughts during her time as a senior working member of the royal family. She said that she "went to the institution, and I said I needed to go somewhere to get help." However, she claimed, she was told she couldn't seek assistance because "it wouldn't be good for the institution."
On the Monday episode of Good Morning Britain, Morgan reacted to Markle's alleged denied request for help.
Article continues below advertisement
"Who did you go to? What did they say to you? I'm sorry, I don't believe a word she said, Meghan Markle. I wouldn't believe it if she read me a weather report," Morgan stressed. "The fact that she's fired up this onslaught against our Royal Family I think is contemptible."
One day later, Beresford, 40, called out Morgan, 55, for his "diabolical behavior" and said: "I'm sorry, but Piers spouts off on a regular basis and we all have to sit there and listen. Six-thirty to seven o'clock yesterday was incredibly hard to watch. Incredibly hard to watch… He has the ability to come in here and talk from a position where he doesn't fully understand."
Beresford added that he understands that Morgan doesn't like Markle, as he's made his opinion about her "so clear, a number of times on this program." Morgan finally had enough of Beresford's commentary after Beresford said that Markle cut Morgan off in the past, which "she's entitled to do."
MEGHAN MARKLE REVEALS SHE 'DIDN'T WANT TO BE ALIVE ANYMORE': INSIDE HER 'VERY CLEAR' SUICIDAL THOUGHTS
"OK I'm done with this," Morgan said as he got up to leave only to return moments later. "What we need to do Alex is talk to each other in a civilized manner given we work on the same show on the same team," Morgan said to his co-host. "You launching into a pretty personally derogatory monologue on one of your colleagues probably isn't one of the best ways to go about it."
Morgan also clarified the difference between his opinions on Markle's claims during the interview versus his view on mental health in general. He reiterated: "I said as an all-encompassing thing, I don't believe what Meghan Markle is saying generally in this interview, and I still have serious concerns about the veracity of a lot of what she said," before he said anyone who is experiencing suicidal thoughts should "get the treatment and the help that they need every time."