NEWS
Meghan Markle Launches Complaint Against Piers Morgan After Controversial Host Slammed Her Bombshell Interview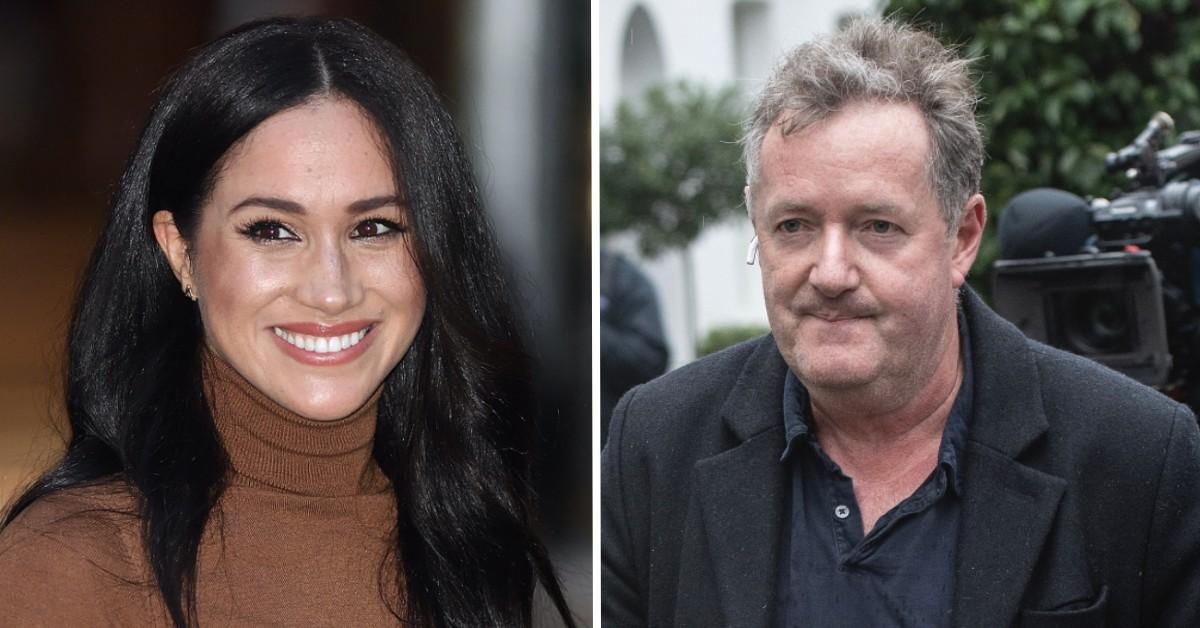 The backlash from Piers Morgan's commentary against Meghan Markle continues to mount, as the Duchess of Sussex reportedly lodged a formal complaint with U.K. broadcaster ITV after the talk show host doubted her claims, made in the bombshell Oprah Winfrey interview, on the Monday, March 8, edition of Good Morning Britain.
Article continues below advertisement
Markle reportedly insisted that she was not upset by Morgan's remarks, but wanted to launch the complaint out of concern for how his comments could affect viewers who were also struggling with mental health issues, the Daily Mail reported.
After the U.K.'s Office of Communications received over 41,000 complaints about Morgan's behavior by late Tuesday, the broadcasting regulator launched an investigation into whether Morgan's commentary violated the broadcasting code on harm and offense, according to The Guardian.
Article continues below advertisement
As OK! previously reported, Meghan admitted to Oprah that she had "very clear and very scary" suicidal thoughts during her time as a senior working member of the royal family. She claimed she "went to the institution, and I said I needed to go somewhere to get help." However she was allegedly told she couldn't seek assistance because "it wouldn't be good for the institution."
One day after the couple's primetime tell-all, Morgan expressed his doubt about Meghan's claim that the palace denied her request for help.
"Who did you go to? What did they say to you? I'm sorry, I don't believe a word she said, Meghan Markle. I wouldn't believe it if she read me a weather report," Morgan, 55, stressed on the Monday episode of the morning show. "The fact that she's fired up this onslaught against our Royal Family I think is contemptible."
Following his comments, TV honchos wanted the controversial host to apologize on air, Page Six reported. However, Morgan stood by his accusations against the Duchess, which caused tension to rise between him and Beresford.
Article continues below advertisement
"OK I'm done with this," Morgan said as he got up to leave. However, he returned moments later to slam Beresford and reiterate, "as an all-encompassing thing, I don't believe what Meghan Markle is saying generally in this interview."
He added: "But let me just state on the record my position about mental illness and on suicide. These are clearly extremely serious things that should be taken extremely seriously, and if someone is feeling that way, they should get the treatment and help they need every time."
Article continues below advertisement
Morgan has since taken to Twitter to re-state his opinions once more. "On Monday, I said I didn't believe Meghan Markle in her Oprah interview. I've had time to reflect on this opinion, and I still don't," he tweeted. "If you did, OK. Freedom of speech is a hill I'm happy to die on. Thanks for all the love, and hate. I'm off to spend more time with my opinions."