NEWS
Judge Judy Suffers Loss In $22 Million Counterclaims Suit — But Courtroom Drama In Profits Battle Continues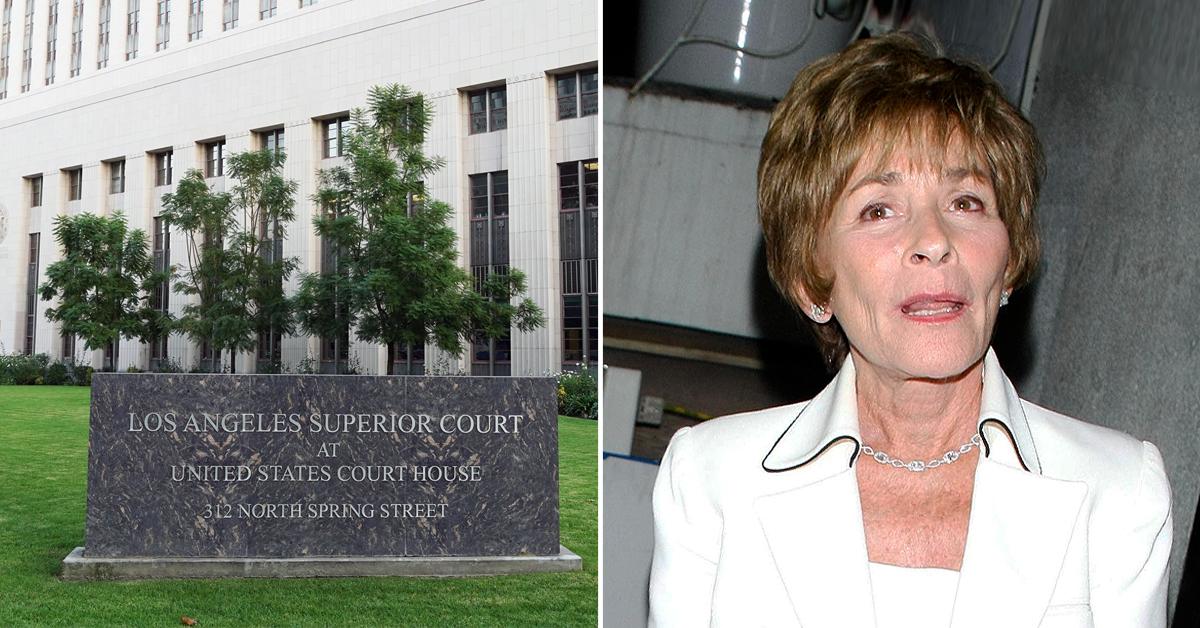 The famed Judge Judy — whose real name is Judith Sheindlin — is taking home a loss after seeing her $22 million counterclaim suit against talent agent Richard Lawrence and Rebel Entertainment Partners essentially tossed out the window on Wednesday, February 24. The final ruling by LASC Judge Richard Burdge stated that the "Defendants' demurrer is sustained," which means the law does not recognize a legal claim for the facts stated by the complaining party.
The decision ultimately axed all three of Sheindlin's counterclaims, which were declaratory relief, unlawful/unfair business practices and unjust enrichment — at least for now, as Burdge added in the ruling: "Plaintiff is granted 30 days leave to amend."
Article continues below advertisement
The Wednesday decision was a win for Lawrence and Rebel Entertainment Partners, who took legal action against Sheindlin and CBS over profits from the long-running syndicated court show Judge Judy — which is coming to an end after 25 seasons.
Rebel is contractually owed a five percent share of net profit, but the problem, according to Rebel, is that Sheindlin's $47 million-a-year salary eats at their profits. Their initial 2016 lawsuit claimed that the production company shouldn't be deducting her inflated salary as part of the production cost. 
Article continues below advertisement
"On August 19th, on behalf of Mr Lawrence, we stated that Judy had no legal standing and her case would be dismissed," the lawyer for Lawrence and Rebel Entertainment, Bryan Freedman, told Deadline, who obtained the legal documents in the case. "As the court made very clear today, that was a true statement. If Judy tries to continue with this case our client will seek sanctions and sue her for malicious prosecution. This was never a real lawsuit, only an attempt to insult an honorable man, and Judy knows that."
"This is simply a procedural issue with the Court to clarify our claims by allowing us to file an amended Complaint," Sheindlin's lawyer shared in a counter statement. "The court declined to dismiss the claims, and in making its ruling today the court assumed that all of the facts pled in the complaint are true – and they are true."
Article continues below advertisement
Her lawyer added: "It is not disputed that Richard Lawrence received over $20 million in packaging fees even though he did not represent a package and has caused significant damage to Judy Sheindlin by his wrongful conduct."
Rebel and original packager talent agent Lawrence went after Sheindlin with a $5 million breach of contract suit last summer following years of multiple court filings of profit participation against CBS, which was settled early on last year. The action was birthed in 2017 after Sheindlin "sold the Library to CBS Television Distribution for a sales price 'over $95,000,000,'" a Los Angeles Superior Court previously reported.
The family court judge filed a counterclaim on August 19, and as a PR stunt, she promised to donate around $4 million to a cancer charity from her personal pocket if her legal move was a success.