'She's Almost Unrecognizable': Friends Think Julianne Hough's Post-Divorce Makeover Has Gone Too Far, Says Insider
Who's that girl? Julianne Hough has Hollywood buzzing over her drastic post-divorce makeover.
Article continues below advertisement
The pro dancer, who filed court papers last November to end her three-year roller-coaster marriage to former hockey player Brooks Laich, recently ditched her signature bob for sexy waist-length hair extensions and debuted a noticeably plumper pout.
Article continues below advertisement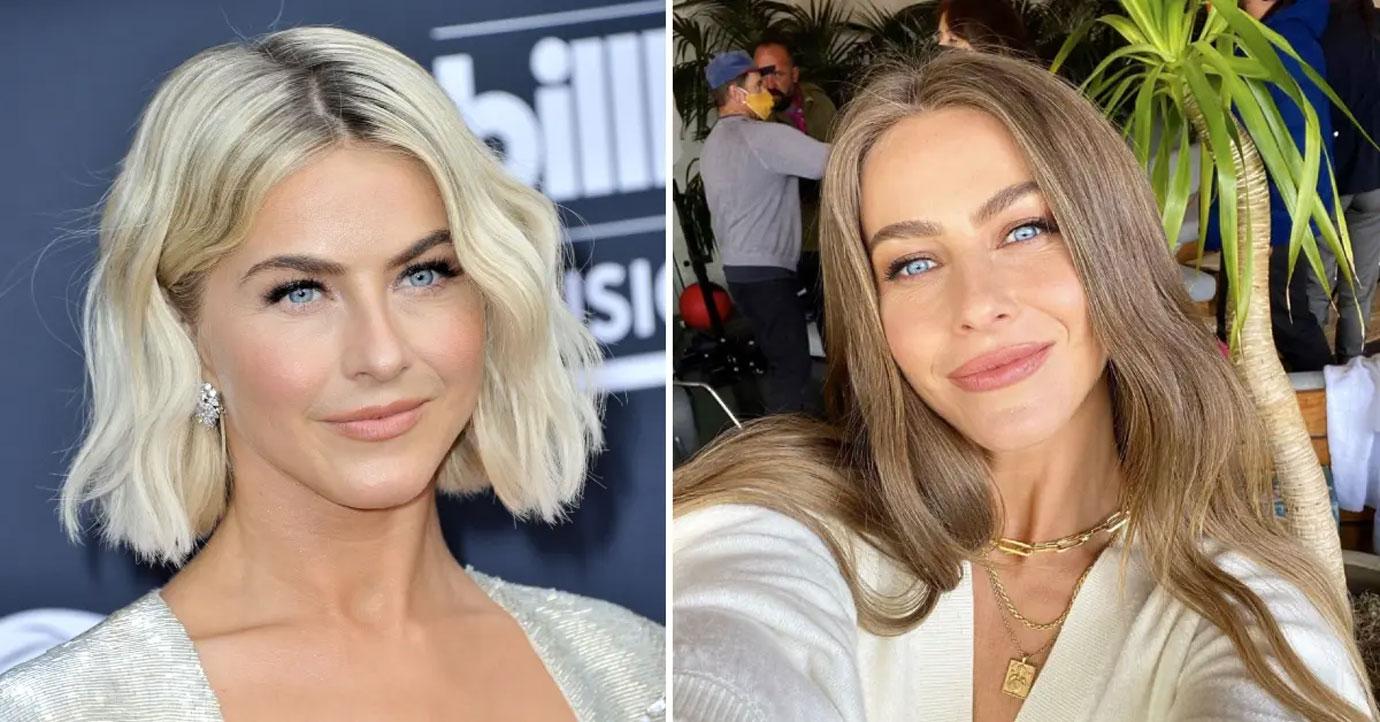 "It looks like Julianne had fillers injected in both lips, but she clearly got carried away," notes a source. "She was such a pretty girl already and her lips looked fine to her friends and family."
Article continues below advertisement
"Between the hair extensions, spray tan and fuller lips, Julianne hardly looks like her old self," notes the source of the star's March 15 selfie.
Article continues below advertisement
Now that the 32-year-old Heartstrings star is single, "she's obviously having fun experimenting and trying things out. Still, to many of her loved ones, it feels like she's gone totally overboard to the point where she's almost unrecognizable," adds the source. "No one can understand why she did it!"
Article continues below advertisement
The relationship between the Grease: Live star and Laich ended following a six-month separation and failed reconciliation attempts, and now Hough just wants to "enjoy the single life and play the field."
As OK! previously reported, the ex-couple, while announcing their split in May, said that they have "lovingly and carefully taken the time we have needed to arrive at our decision to separate."
"We share an abundance of love and respect for one another and will continue to lead with our hearts from that place," they added.
Article continues below advertisement
With the coast now clear, Hough is back to the dating scene and an insider reveals that she's got friends who are trying to hook her up with Drake, Jon Hamm and Bradley Cooper. "Her confidence is sky-high right now. She's sad her marriage has come to an end, but she's finally feeling open to new experiences," they say.
It seems that the blonde beauty is also making over her perspective on love. On November 15, she took to her Instagram Stories to share a cryptic quote from writer Bianca Sparacino.
"Love is everything around you. And I hope you learn how to open your eyes to that," the message read. "I hope you find love in every aspect of your life. I hope you find it tucked into early morning sunrises and the smell of your favorite places."