NEWS
Taking A Bow: Broadway Star Karen Olivo Steps Down From 'Moulin Rouge!' Musical In Protest Following Scott Rudin Workplace Allegations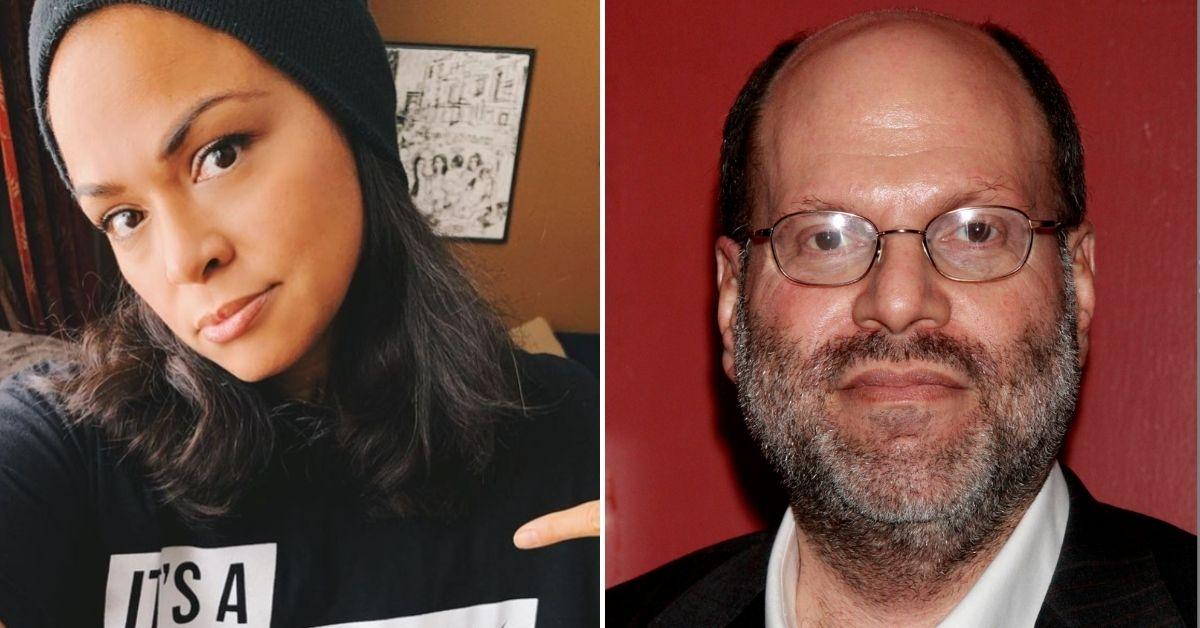 Broadway star Karen Olivo announced that she will not return to Moulin Rouge! The Musical once theatres reopen in protest of the industry's silence on abuse and workplace harassment allegations made against producer Scott Rudin.
Article continues below advertisement
"I could easily go back to the show and make a lot of money, but I still wouldn't be able to control what I was putting out into the world," Olivo explained on Wednesday, April 14, on Instagram. "And what I'm seeing in this space right now, with our industry, is that everybody is scared, and nobody is really doing a lot of the stuff that needs to be done. People aren't speaking out."
Article continues below advertisement
The news of her departure from the splashy Broadway adaptation of the popular film comes after The Hollywood Reporter reported a series of allegations against Rudin with several former employees coming forward.
Article continues below advertisement
"He threw a laptop at the window in the conference room and then went into the kitchen and we could hear him beating on the napkin dispenser," executive coordinator Caroline Rugo told THR.
This wasn't the only alleged outburst of this nature. "Then another time he threw a glass bowl at [a colleague]. It's hard to say if he threw it in the general direction or specifically at [the colleague], but the glass bowl hit the wall and smashed everywhere. The HR person left in an ambulance due to a panic attack. That was the environment," Rugo claimed.
Article continues below advertisement
"All of the employees realized that this is what we had to look forward to, after slaving away, being attacked so much, being maligned in really bizarre ways. There was a casual disregard for human rights," one staffer said after Rudin allegedly claimed to Harvey Weinstein in 2012 that a female staffer who left for The Weinstein Co. had stolen her from him.
"The silence about Scott Rudin: unacceptable," Olivo said. "That one's easy, y'all. That's a monster. That should be a no-brainer. Those of you that say you're scared, what are you afraid of? Shouldn't you be more afraid of not saying something and more people getting hurt?"
MORE ON:
Sexual Harassment
Article continues below advertisement
While Rudin is not directly involved in Moulin Rouge, he is still one of the most successful and powerful producers in the theatre industry.
Article continues below advertisement
Meanwhile, the Moulin Rouge producers are supportive of Olivo stepping down. "Moulin Rouge! The Musical is forever indebted to [Karen Olivo's] artistry, passion, and craft in creating the role of Satine on stage," they tweeted. "We applaud and support Karen's advocacy work to create a safe, diverse, and equitable theater industry for all."
Article continues below advertisement
Article continues below advertisement
The SAG-AFTRA, Actors' Equity Association and American Federation of Musicians Local 802 unions also released a joint statement to condemn workplace harassment days after the THR report but did not name Rudin.
"Every worker deserves to do their job in an environment free of harassment of any kind, whether that harassment creates a toxic workplace or, certainly in the case of sexual harassment, when that behavior is also against the law," the statement read.