EXCLUSIVE
Kellyanne Conway Is Still Under Investigation After Daughter Claudia's Topless Photo Was Allegedly Posted On Her Twitter Account, Prosecutor's Office Reveals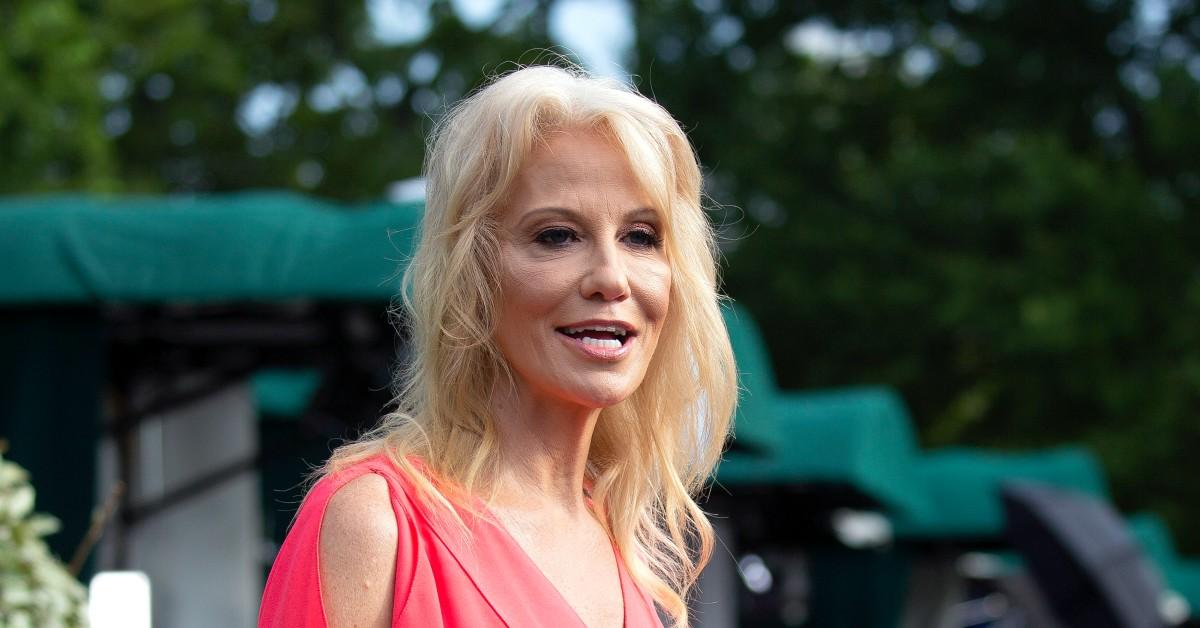 The family drama continues. Kellyanne Conway is still under investigation after a topless photo of her minor daughter Claudia Conway was allegedly posted on her Twitter account, a spokesperson for the Bergen County Prosecutor's Office exclusively tells OK!. 
The spokesperson also said that there are no updates or major developments in the case at this time. 
Article continues below advertisement
As OK! previously reported, the photo in question was said to be posted on January 25 on Kellyanne's Fleets on Twitter — which is similar to Instagram's Story feature, which disappears 24 hours later. 
After a fan notified Claudia, 16, of the racy snap, she was confused if her mother really did leak it or if a hacker posted the image. 
Article continues below advertisement
OK! reported four officers visited Kellyanne's home in New Jersey on January 26 — the same day that Claudia revealed she was quitting social media (she is known to post about her family on TikTok) and was taking time to work things out with her mother. 
"I just wanted to come on here and address the situation," Claudia began in the four-part series. "This isn't forced, this is coming completely from me, Claudia. I have faith, and I know that my mother would never put something like that on the internet as well as me — we would never do that. My mom and I, we fight like mothers and daughters, but we also love like mothers and daughters, and I do love her. I will be taking a break from social media because we are really tired of being headlines."
She continued, "We fight like mothers and daughters, but being in the public eye exacerbates that greatly. And it adds a lot of stress to both of our lives, and I don't want that. I don't want any drama, I don't want any hate, so I will be leaving social media for a bit to work on my relationship with my mom and my family. Please do not incite hate or violence on my family. Please. No threats, no calls to authorities. I love my mom, and she loves me."