NEWS
Kellyanne Conway Reportedly Under Investigation After Being Accused Of Sharing Nude Photo Of Daughter Claudia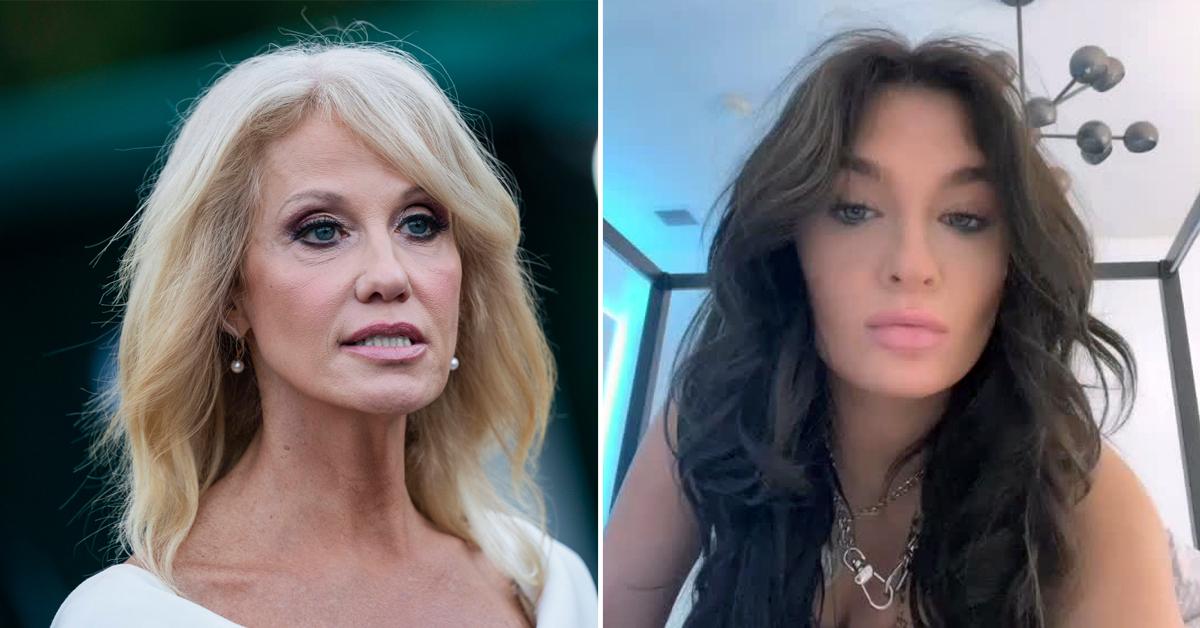 Article continues below advertisement
As OK! reported, the photo in question was said to be posted on Kellyanne's Fleets on the social media app Twitter — similar to Instagram's Story feature, deleting 24 hours after it is posted — on January 25.
When a fan brought things to the attention of the 16-year-old, Claudia seemed overwhelmed, distressed and confused — and said she was unsure how a picture of this nature could make it to the interwebs. At the time, she also said that she was unsure if Kellyanne posted the image or if this was the work of a hacker.
Article continues below advertisement
Just before noon, four officers were said to have showed up at the Conways' home in tiny Alpine and spent about an hour inside before leaving. "An investigation is being conducted by the Bergen County Prosecutor's Office. No additional information can be released," Alpine Chief of Police Christopher Belcolle recently said, noting that records regarding juveniles are not made public.
Additionally, Kellyanne declined to comment on the matter when reached out to by the New York Post, who first reported the news on the authorities' involvement.
She insisted, "We fight like mothers and daughters, but being in the public eye exacerbates that greatly. And it adds a lot of stress to both of our lives, and I don't want that. I don't want any drama, I don't want any hate, so I will be leaving social media for a bit to work on my relationship with my mom and my family. Please do not incite hate or violence on my family. Please. No threats, no calls to authorities. I love my mom, and she loves me."