EXCLUSIVE
'The Rivalry Is Only Going To Get Uglier': 'Fan Favorite' Ken Jennings, Dr. Oz Battling To Become The New 'Jeopardy!' Host, Says Insider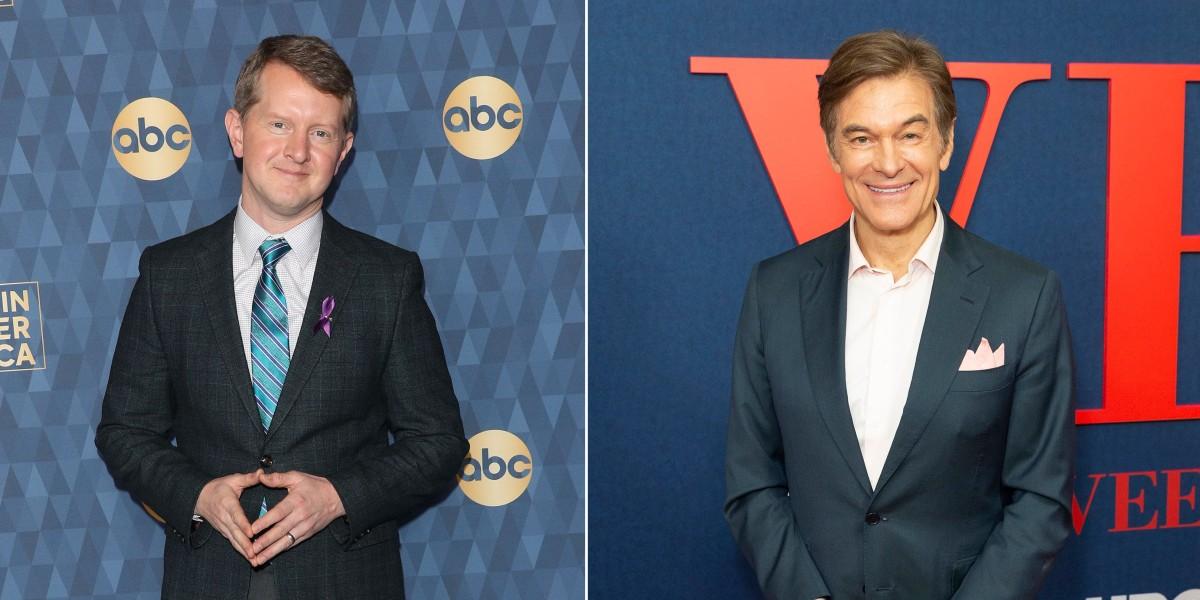 The competition over who will become the new Jeopardy! host could be turning into a battle royale!
Article continues below advertisement
Former champ Ken Jennings and Dr. Oz, who recently completed their two-week trial runs to replace the late Alex Trebek, "seem to be the top contenders, and they've been trading potshots and snarky comments behind the scenes," dishes a source.
Article continues below advertisement
Jennings, 46, who holds the quiz show's longest winning streak, "is the fan-favorite, but producers are on the fence about him because of his unfortunate social media comments," continues the source. "And Dr. Oz still thinks he has a fighting chance, even though many viewers want him out."
In February, former competitors started a petition to get the 60-year-old booted from the lineup due to his past promotion of controversial therapies.
Article continues below advertisement
Adds the source: "This rivalry is only going to get uglier until producers make up their minds and pick someone." Talk about cutthroat!
Article continues below advertisement
In 2014, Jennings had a run with his opinions online — one of his hurtful tweets read, "Nothing sadder than a hot person in a wheelchair." Jennings apologized for that tweet in 2018, saying that it was a joke that was wrongly interpreted and read plainly.
When Meghan McCain asked him the "difficult question" on the January 11 episode of The View, the highest earning game show contestant of all time said that it was "common sense" to hold him accountable for the things that he said.
Article continues below advertisement
"On social media over the years I feel like I have a pretty good track record, but there were certainly times when I got a little hot-headed about the events of the day and didn't take a second to cool down before tweeting, or I had an off-the-cuff thought that seemed like a funny joke in my head and then looked awful when I saw it on the screen," he told McCain.
"Those are easy mistakes to me, but I really regret them because it's really easy to just take a second and think through before you put something on the internet for millions of people and that is kind of how I want to be moving forward," he added.