NEWS
Khloé Kardashian Urges Fans To 'Listen To No One Else' While Sister Kim Gears Up For Divorce From Kanye West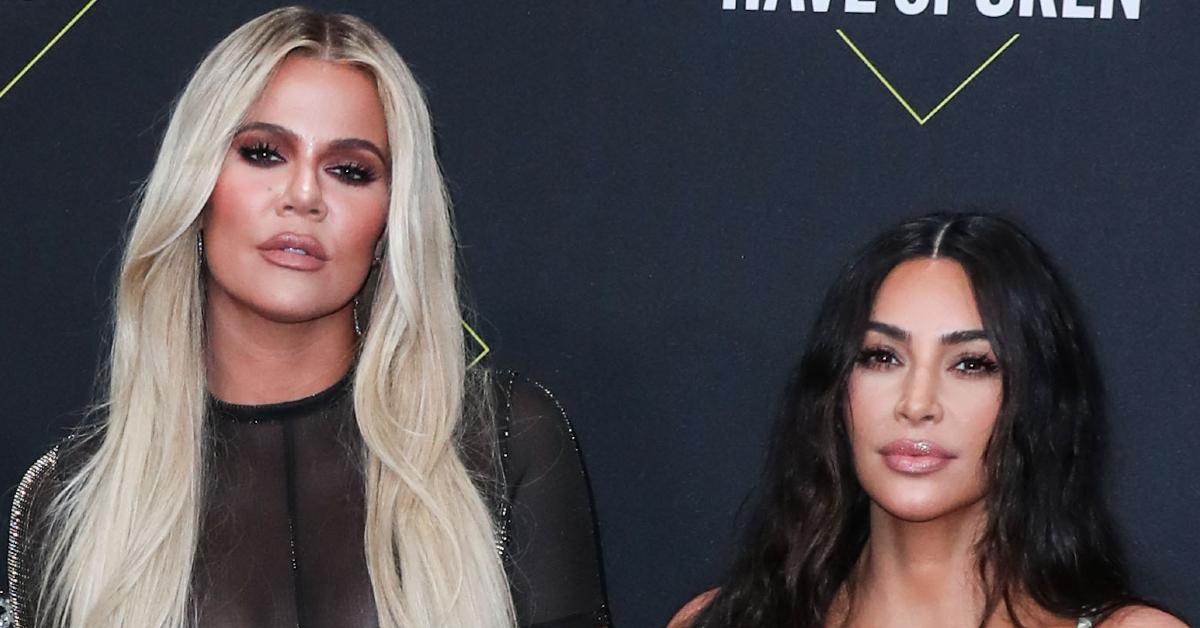 Reality star Khloé Kardashian took to her Instagram on Saturday, telling fans to "listen to no one else's voice but yours" as her sister Kim Kardashian reportedly gears up to divorce her husband, Kanye West.
The reality star shared a video to her millions of fans with some words of wisdom, but people couldn't help but think that she was subconsciously referring to her sister's marriage following claims the KKW Beauty founder and West have been living separate lives for months.
Article continues below advertisement
"strange, isn't it? u know yourself better than anyone else yet u crumble at the words of someone who hasn't even lived a second of your life. the world is filled with people who think they know u. listen to no one else's voice but yours," the 36-year-old said.
"Remember, most of your stress comes from the way you respond, not the way life is. Adjust your attitude, and all that extra stress is gone."
Well, her sister is certainly making some adjustments to her own life, starting with her forthcoming divorce filing.
Kim shares four children with the "Good Life" rapper — North, Saint, Chicago, and Psalm.
Article continues below advertisement
The pair have had a turbulent relationship ever since West decided to leave Los Angeles and spend more time out on his Wyoming ranch in September 2019 while Kim remained in sunny California with the kids.
While family members had hoped that the couple could work through their issues, PEOPLE asserts that their marriage at this point is "beyond repair," adding that Kim's breaking point came when West announced his Presidential run before engaging in a lengthy Twitter rant.
Article continues below advertisement
Not only has the father of four found it difficult to continue being in a relationship with Kim but several key members of his staff are also said to have quit their jobs while two former other workers "created friction" with his famous friends.
"[His staff] become involved in personal issues, business issues and everybody else's issues," a source told The Sun, stressing there was no balance between being friendly with his team members and involving them in his personal affairs.
"He suffers from terrible paranoia when he's not channeling all his efforts into his art. Paranoia is a byproduct of his sickness. He's very fortunate that he can put his energy into his art, his creativity."
KIM KARDASHIAN & KANYE WEST'S REPORTED SPLIT TAKES OVER THE INTERNET: THE BEST REACTIONS