EXCLUSIVE
'They Could Finally Develop A Friendship': Beyoncé 'Has Reached Out' To Kim Kardashian As Her Marriage Unravels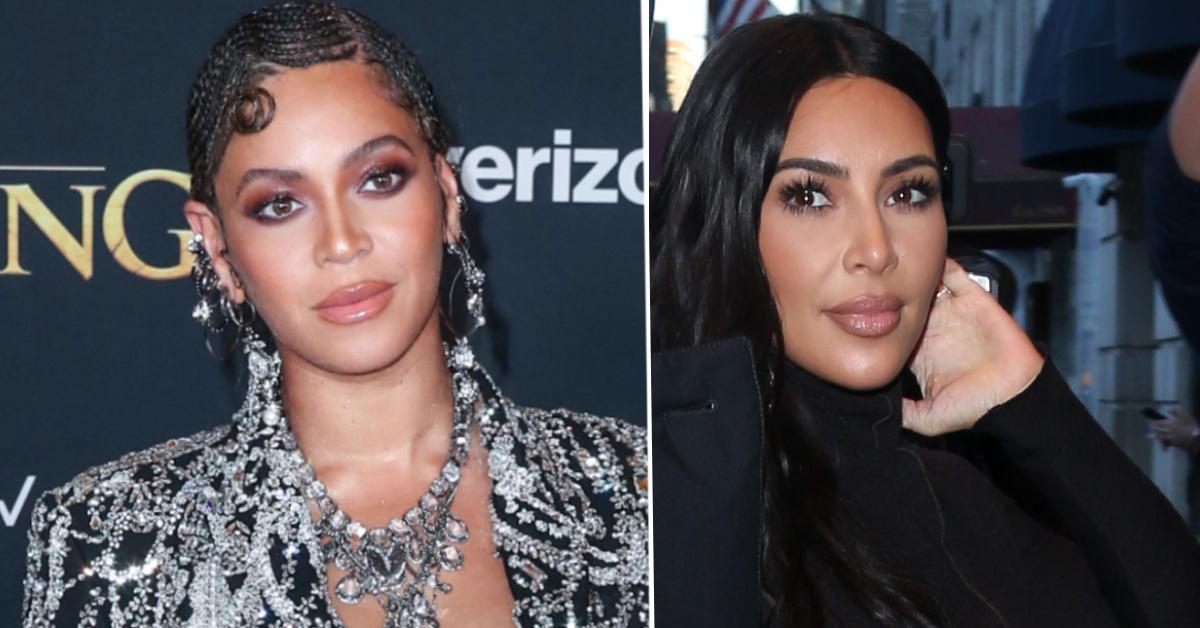 With Kim Kardashian's six-year marriage to Kanye West all but over, the Skims founder is learning who her real friends are — and one of them is none other than her former foe Beyoncé, OK! has learned.
The singer "has reached out to her to say she's there if Kim needs to talk or wants a shoulder to cry on," shares a pal, noting that the longstanding rumors that the women hated each other were greatly exaggerated.
"Beyoncé knows that living with Kanye couldn't have been easy, much less raising four kids with him," said the source.
NAPS! MASSAGES! INSIDE CELEBS' *QUIRKY* BACKSTAGE RITUALS — BEYONCÉ, KATY & MORE
Article continues below advertisement
"Everybody just assumed they'd be as tight as [their husbands] Jay-Z and Kanye. But they never really connected. [At the time,] Kim was just a reality star, and they didn't have much in common."
But over the last few years, the Grammy winner, 39, has come to "actually respect" Kardashian, 40, says the pal. "Beyoncé admires Kim as a businesswoman and applauds her work on prison reform. And now that she's seriously struggling, Beyoncé feels for her. They could finally develop a friendship that will really grow."
KRIS JENNER ANNOUNCES NEW HULU SHOW IN WAKE OF 'KEEPING UP WITH THE KARDASHIANS
Article continues below advertisement
"While [Kim] thinks Kanye can, most often, be a good dad, he is prone to breakdown moments — and god forbid the children are with him," a source exclusively told OK!. "Kanye is a sick man and needs help … Kourtney and Khloé are all telling Kim that she needs to petition for full custody or at worst, if Kanye is allowed custody, that it is supervised."
"Most divorces start with parents getting 50/50 custody. But if Kim or Kanye want to spend more time with their kids, they will need to prove that it would be detrimental for the children to spend time with the other parent," an insider previously explained, noting that "if Kim wants full custody of the kids, she will need to fight and reveal everything about life behind closed doors with Kanye.
BEYONCÉ'S DAD URGED HER & SOLANGE TO GET GENETIC TESTING AFTER BREAST CANCER DIAGNOSIS
"Kim doesn't have to prove she is a great mom," the source continued. Now, she will have "to prove Kanye is a bad dad."
Since the "Halo" songstress has dealt with her fair share of issues with Jay-Z, she can hopefully help Kardashian navigate her new normal.