NEWS
Major Fail: Kim Kardashian Tried To Be Just Like Us But It Didn't Work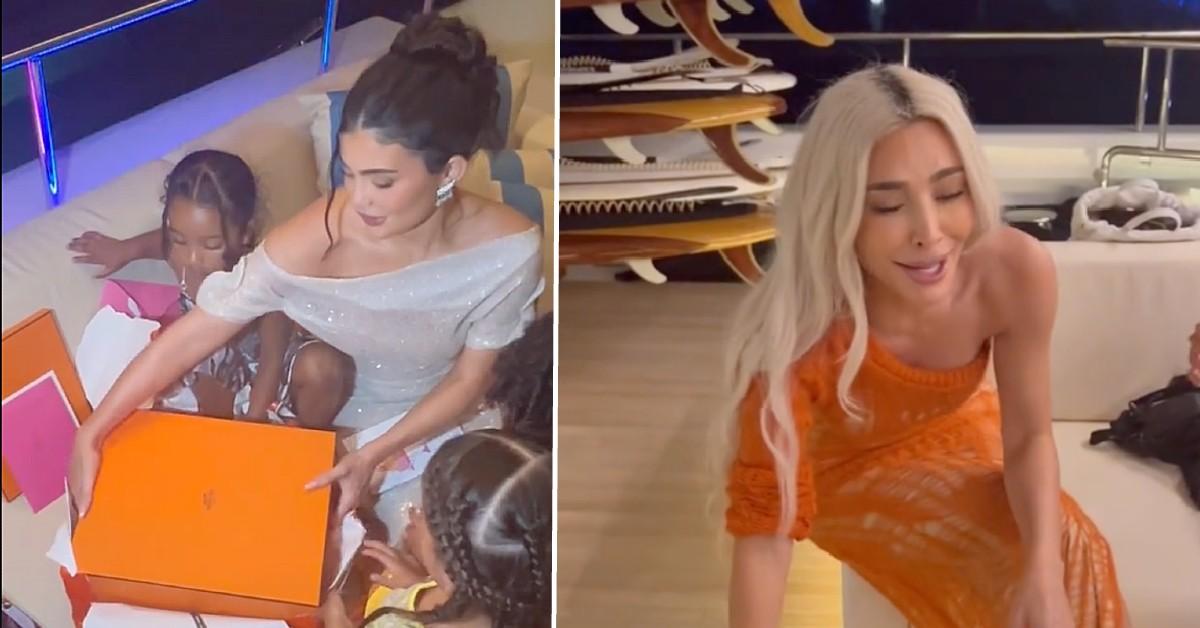 Kim Kardashian is embracing single life in full force — well, at least she's trying!
The SKIMS founder, 41, kicked off the next chapter of her life at sister Kylie Jenner's 25th birthday bash with a seemingly out of character move.
Article continues below advertisement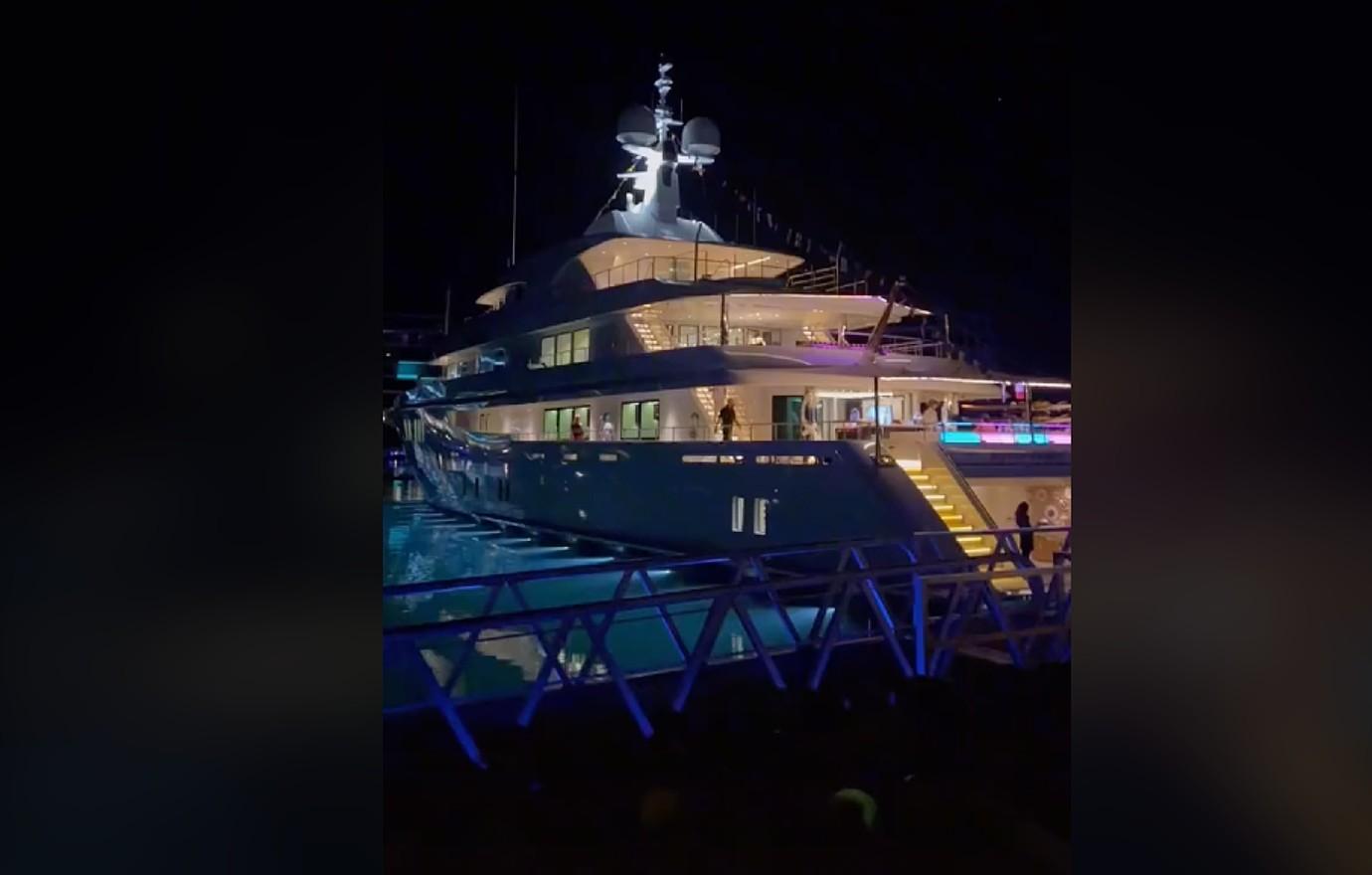 As seen in a recap posted to TikTok of Jenner's special night with her gal pals on a perfectly decorated yacht, Kardashian can be heard saying off camera, "Does anybody have a shot I can take," which received an overwhelming amount of support as the ladies screamed and cheered her on.
DOWNCAST PETE DAVIDSON SPOTTED OUT FOR THE FIRST TIME SINCE KANYE WEST'S BRUTAL SOCIAL MEDIA ATTACK
"Yes," the birthday beauty shouts as the camera pans over to the smiling 41-year-old, who recently called it quits with boyfriend-of-nine-months Pete Davidson. After Jenner unwraps a lavish gift with a rare $100,000 Hermès Birkin bag inside while surrounded by the famous family's youngsters, the Kylie Cosmetics founder and her birthday crew cheers and take down a shot.
Article continues below advertisement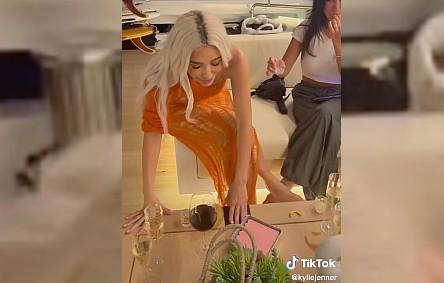 Unfortunately for Kardashian, the liquor didn't go down smoothly. After taking the shot with the ladies, the blonde beauty makes a disgusted face before spitting it back into her cocktail glass.
"So f**king nasty," she exclaims while coughing.
Momager Kris Jenner and sister Kendall Jenner were also in attendance for the mama-of-two's special night, which included fireworks and rounds of cocktails.
Article continues below advertisement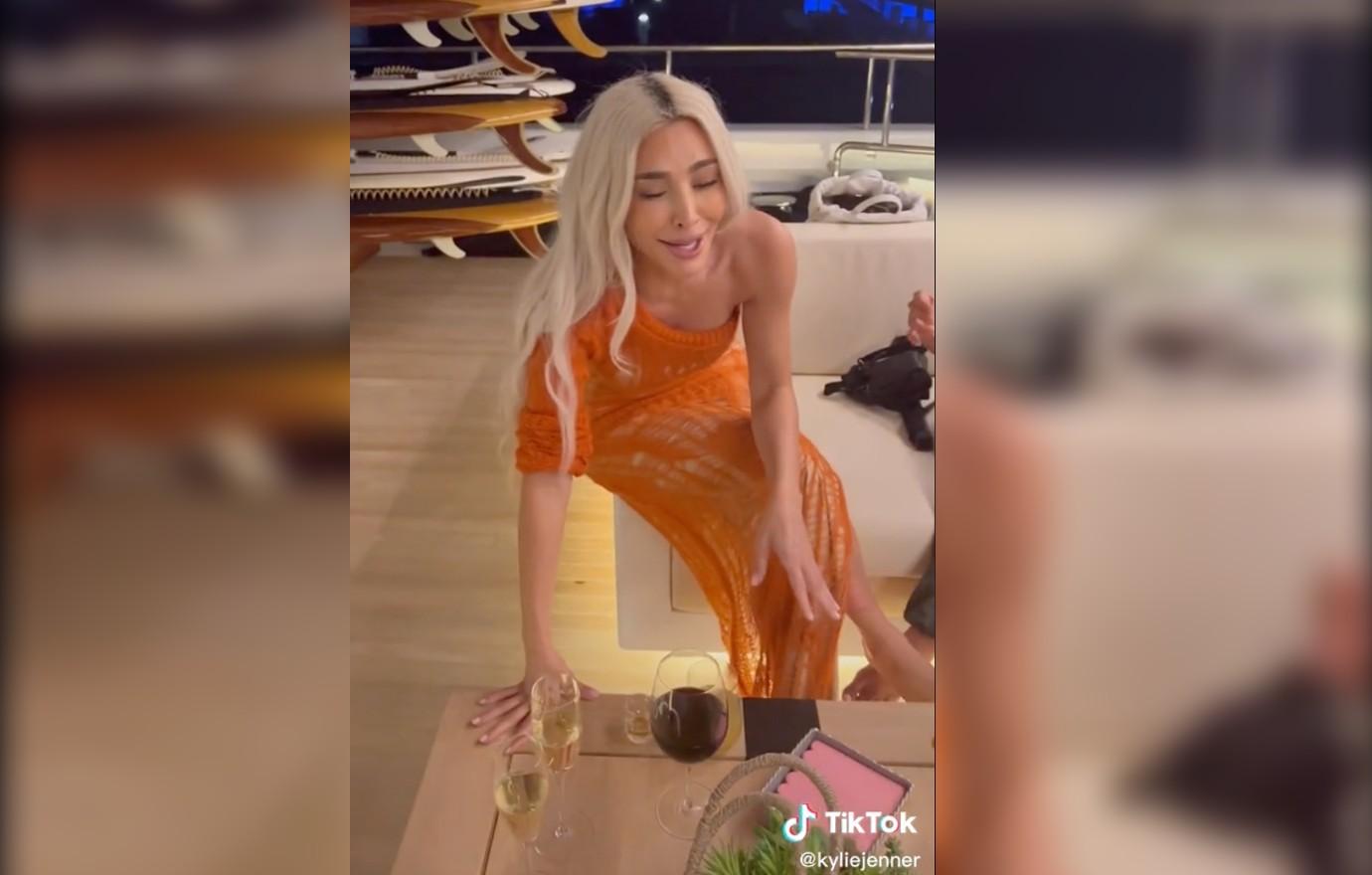 Despite her recent split from the Saturday Night Live alum — shocking news that was announced last Friday, August 5, though they apparently split weeks prior — Kardashian appears to be in good spirits. Celebrating her little sister, Kardashian managed to smile ear-to-ear, though there is still plenty of drama going on in her life back home.
Article continues below advertisement
Kardashian was reportedly left fuming earlier this week when ex-husband Kanye West returned to Instagram to troll Davidson following news of their breakup. Posting a doctored newspaper cover that read "SKETE DAVIDSON DEAD AT AGE 28" to celebrate the Hollywood couple's end, West made his thoughts on their romance clear, not that he didn't do so in the past.
OK! reported West had been publicly trolling both Kardashian and Davidson for months, going so far as to claim the mother of his children was keeping their brood from him and that he was worried the comedian would get his ex hooked on drugs. But West didn't stop there — and neither did his army of fans.
Article continues below advertisement
Aside from West making a diss track in which he raps he wanted to "beat Pete Davidson a**," which was accompanied by a vicious music video featuring an animated version of the 28-year-old being buried alive, The King of Staten Island star has also been dealing with "death threats from [Kanye's] fans."
WE MIGHT'VE FOUND THE BEST AMAZON DUPES FOR SKIMS — SHOP NOW
"All the negative attention online doesn't feel good for the average person — add someone who's struggled with mental illness, and it's even worse," noted a source.
All products featured on OK! Magazine are independently selected by our editors. However, when you buy something through our retail links, OK! Magazine may earn an affiliate commission.