COUPLES
Kimberly Guilfoyle & Donald Trump Jr. Get Cozy During Charity Event: Photos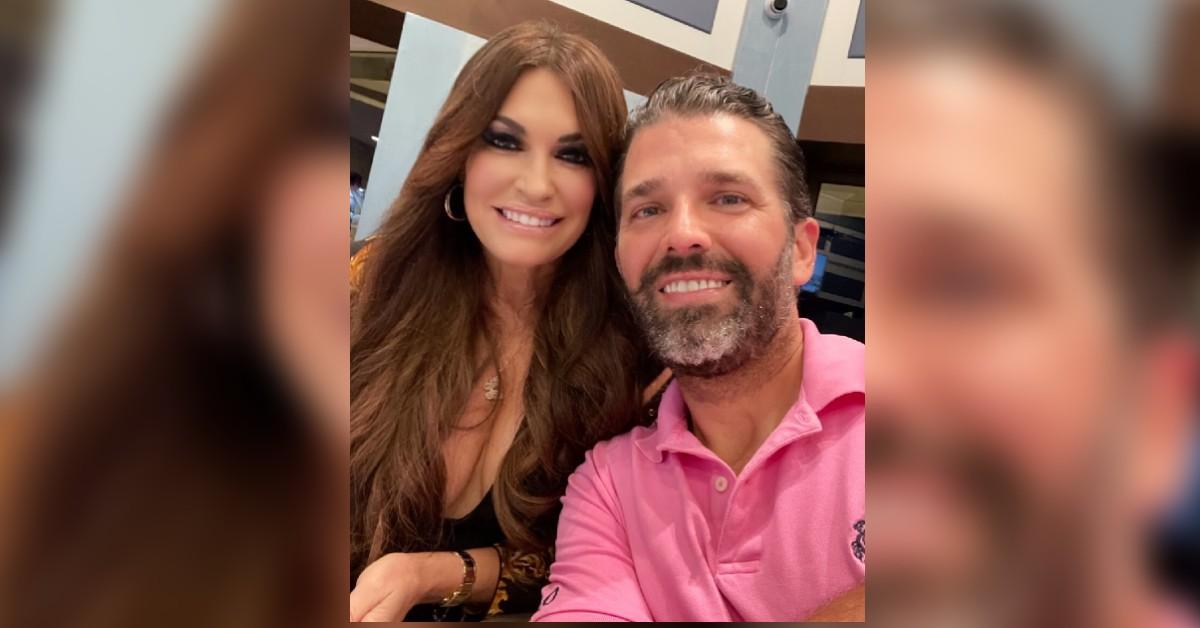 Kimberly Guilfoyle and Donald Trump Jr. looked like they had a great time when they stepped out for a charity event on Thursday, February 2.
The politician, 45, re-posted some photos to his Instagram Story. In one picture, the TV personality, 53, and Trump Jr. posed with another couple in a ballroom, and in snapshot, digital creator Olga Loera posted a selfie with the duo.
Article continues below advertisement
"5 x $50k for the kiddos," another video showed the ballroom going crazy over the donations coming in.
The pair looked cozy as they donned their stylish outfits.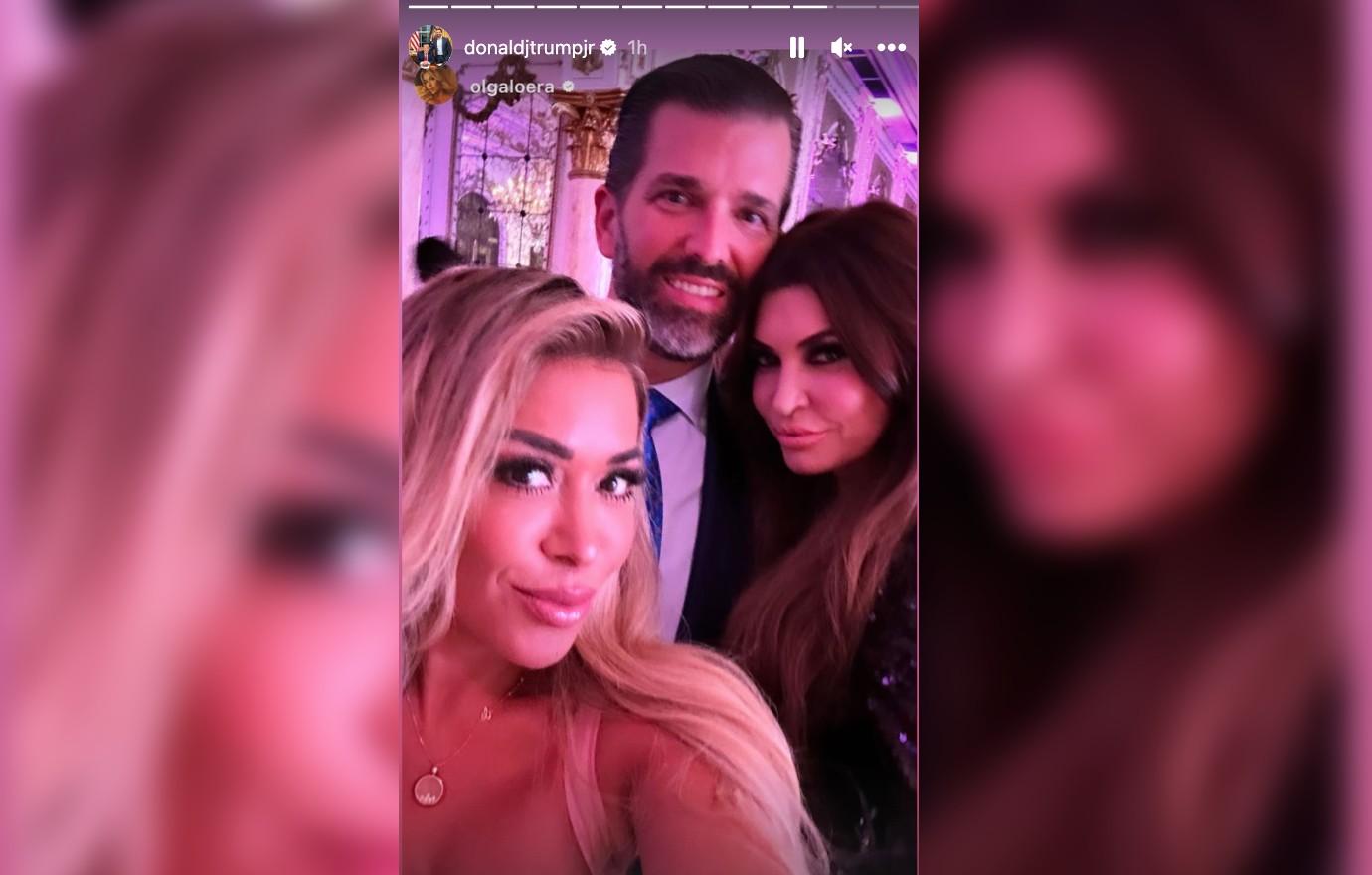 Article continues below advertisement
As OK! previously reported, the duo, who got engaged on New Year's Eve in 2020, recently got all dolled up as she gushed about her man's new podcast.
"Happy Thursday, great day with @donaldjtrumpjr excited for his show on @rumblecreators coming soon! #Triggered #letsrumble🔥😍♥️💙," she wrong alongside a photo of herself wearing a navy dress while Trump Jr. matched in a blue jacket and pants.
MORE ON:
Kimberly Guilfoyle
Article continues below advertisement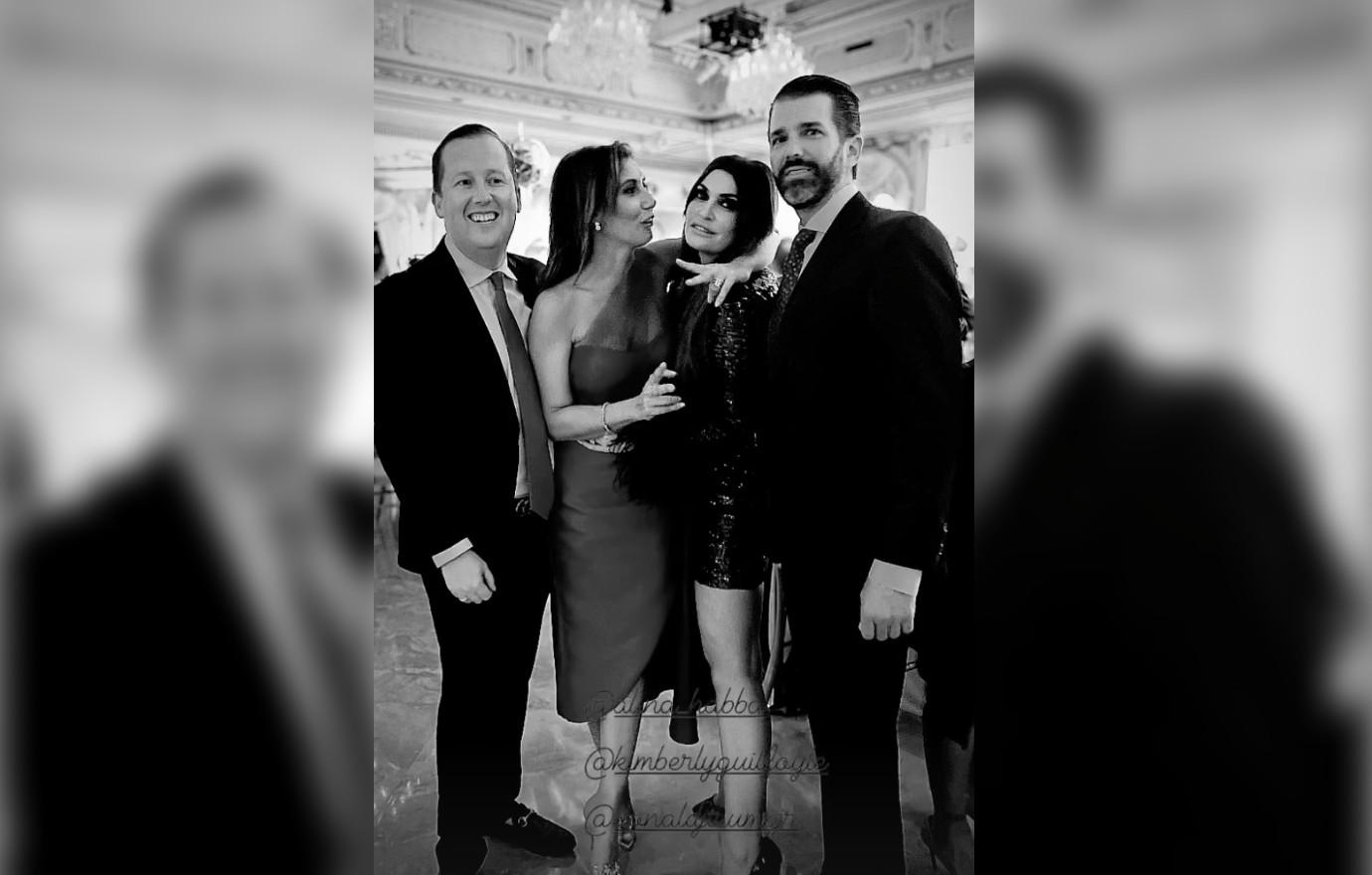 Though Guilfoyle is proud of Trump Jr.'s latest venture, others have been dragging him for things he's promoting on his podcast.
"What's going on, guys? Hope you're doing well, hope you had an awesome weekend. I will let a couple of people join up for those who may watch this in a few seconds, I am going live in about seven minutes for my podcast, 'Triggered With Don Jr.' on Rumble. Go check out the link in my bio. Go to Rumble, download the app. I think that's something important — download the app so you can get notifications on this. I am all over the place, all over the world, I may be doing interviews with cool people random and impromptu, so if you sign up you can get notifications. For those of you just tuning in now, I am going live soon," he said via Instagram.
Article continues below advertisement
But fans made it clear they won't be tuning in. One person wrote, "The official clown show podcast," while another added, "See the news you won't get elsewhere ... because Don Junior and his guests will make it up."
A third person stated, "Unemployed and living off daddy's lil gotten gains," while a fourth user said, "No thanks. I am getting my balls grated."