NEWS
Kimberly Guilfoyle Looks Visibly Uncomfortable As Judge Larry Seidlin Praises Donald Trump's Manhood After Indictment: Watch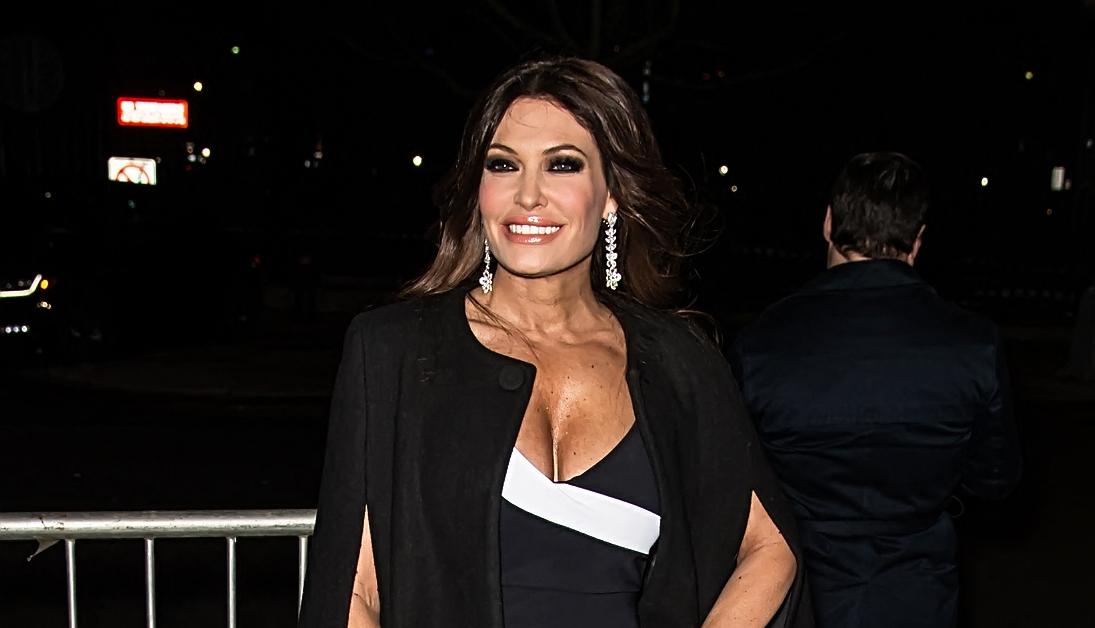 Awkward! Kimberly Guilfoyle couldn't help but laugh and smile when Judge Larry Seidlin praised Donald Trump's manhood in a recent interview.
"Trump, whether you like him or not has the eye of a tiger. He's got steel t******** this guy. He goes in the morning, in front of a judge in the morning to be arraigned, that same day he goes on national TV to discuss his state of affairs. Any other person charged with a crime in America would be lying in bed taking a Prozac. This guy goes on TV, and he has the strength, the fortitude to go on TV and discuss what is going on. He's blooming. He's engaged. This is the guy you want in a foxhole with you," he said as Guilfoyle, 54, sat next to him.
Article continues below advertisement
Of course, people couldn't help but chuckle at the interesting remarks. One person wrote, "This guy should definitely campaign for Trump! Maybe Trump should consider him for a cabinet post! What secretary would Trump make this [clown]?" while another said, "More like the Eye of the Liar."
"She just looks thrilled with the way the interview is going!" a third person added of Guilfoyle's reaction.
Article continues below advertisement
MORE ON:
Kimberly Guilfoyle
"We have to save our country. God bless you all. Never thought a thing like this could happen in America. From the beginning, the Democrats spied on my campaign — remember that? They attacked me with an onslaught of fraudulent investigations. Russia, Russia, Russia, Ukraine, Ukraine. The unconstitutional changes to election laws to not getting approvals from state legislatures, the millions of votes illegally stuffed into boxes," he began.
"Our country is going to hell," he continued. "Our elections are like those of a third world country. Beginning with the radical left, Alvin Bragg of New York, campaigned that he was going to get President Trump. I am going to get him! He didn't know a thing about me. He was campaigning. As it turns out, everyone who looked at this crime said there is no crime and that it should have never been brought. The most embarrassing time in our country's history."
Article continues below advertisement
Never miss a story — sign up for the OK! newsletter to stay up-to-date on the best of what OK! has to offer. It's gossip too good to wait for!
Guilfoyle, who is engaged to Donald Trump Jr., has continued to defend the former president.
"We will not bend. We will not break. We will not yield. We will never give in. We will never give up. We will never back down. We will NEVER, ever surrender!" the TV star wrote via Twitter on Saturday, March 18.