NEWS
'Please Stop Embarrassing Yourselves': Kim Kardashian Bashes 'Grown Adults' Questioning Daughter North's Artwork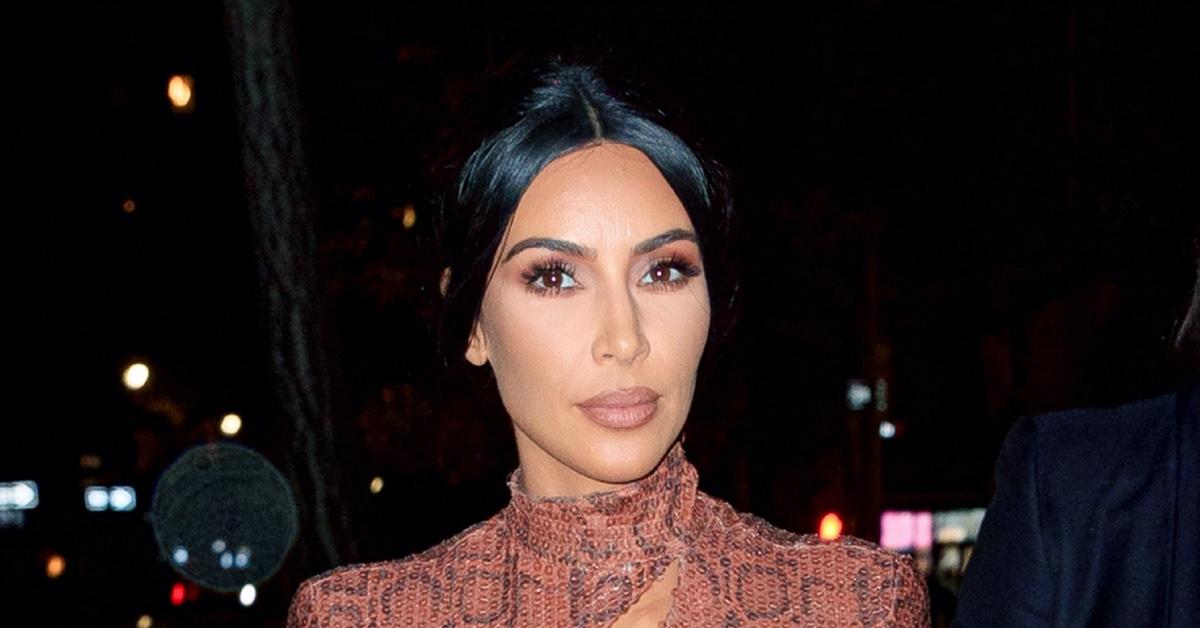 Do we have a young Picasso in the making?
Kim Kardashian recently shared an incredible landscape painting done by her "little artist," North, on her Instagram Story. And while the artwork was astonishing, many viewers immediately questioned if the 7-year-old actually painted the piece, which looked similar to an artwork done by Bob Ross.
Article continues below advertisement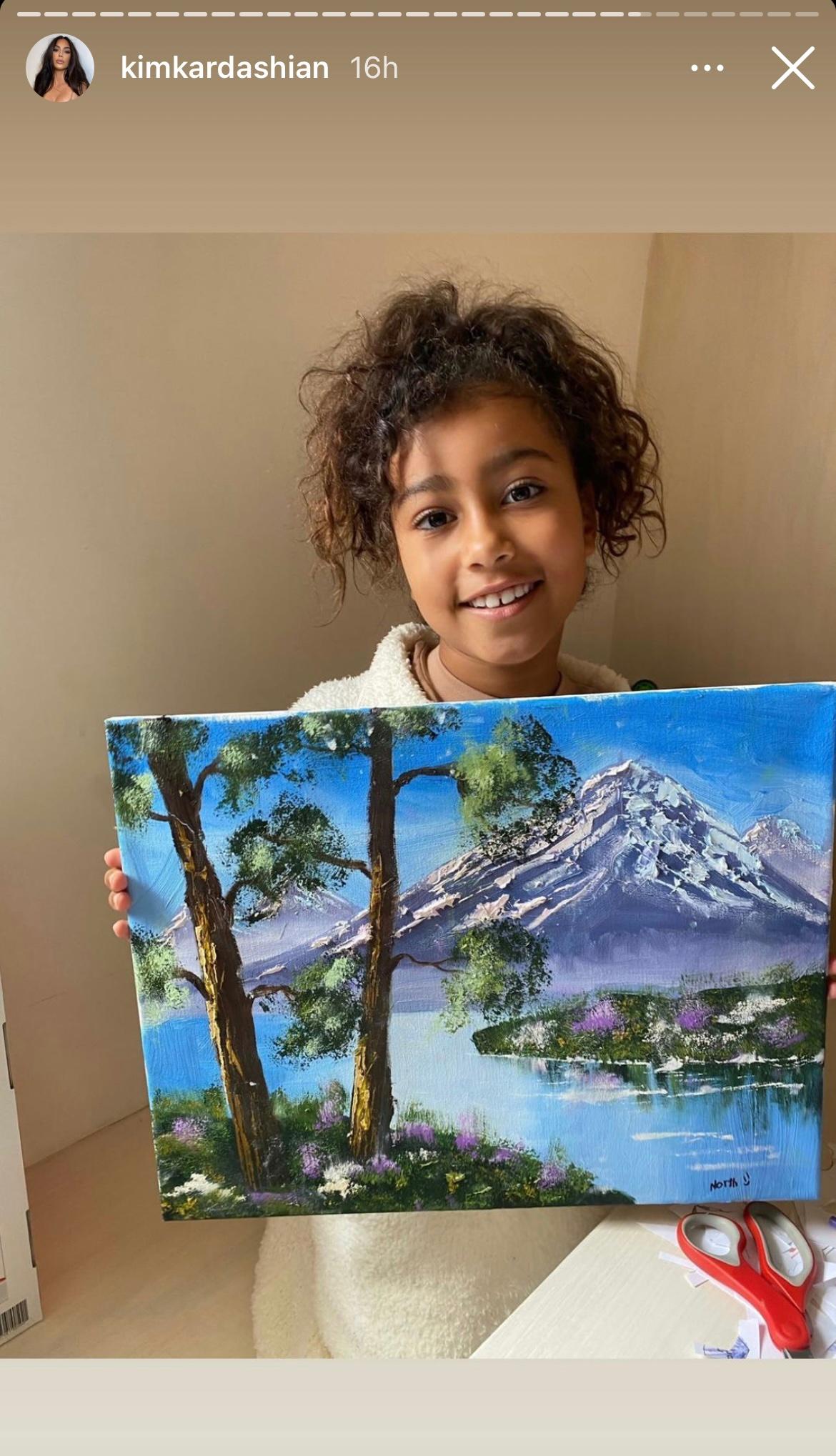 "I'm supposed to go but i can't stop thinking about how north west did not paint this," wrote one user, whose message was later re-posted on Kardashian's Story with the username hidden.
Article continues below advertisement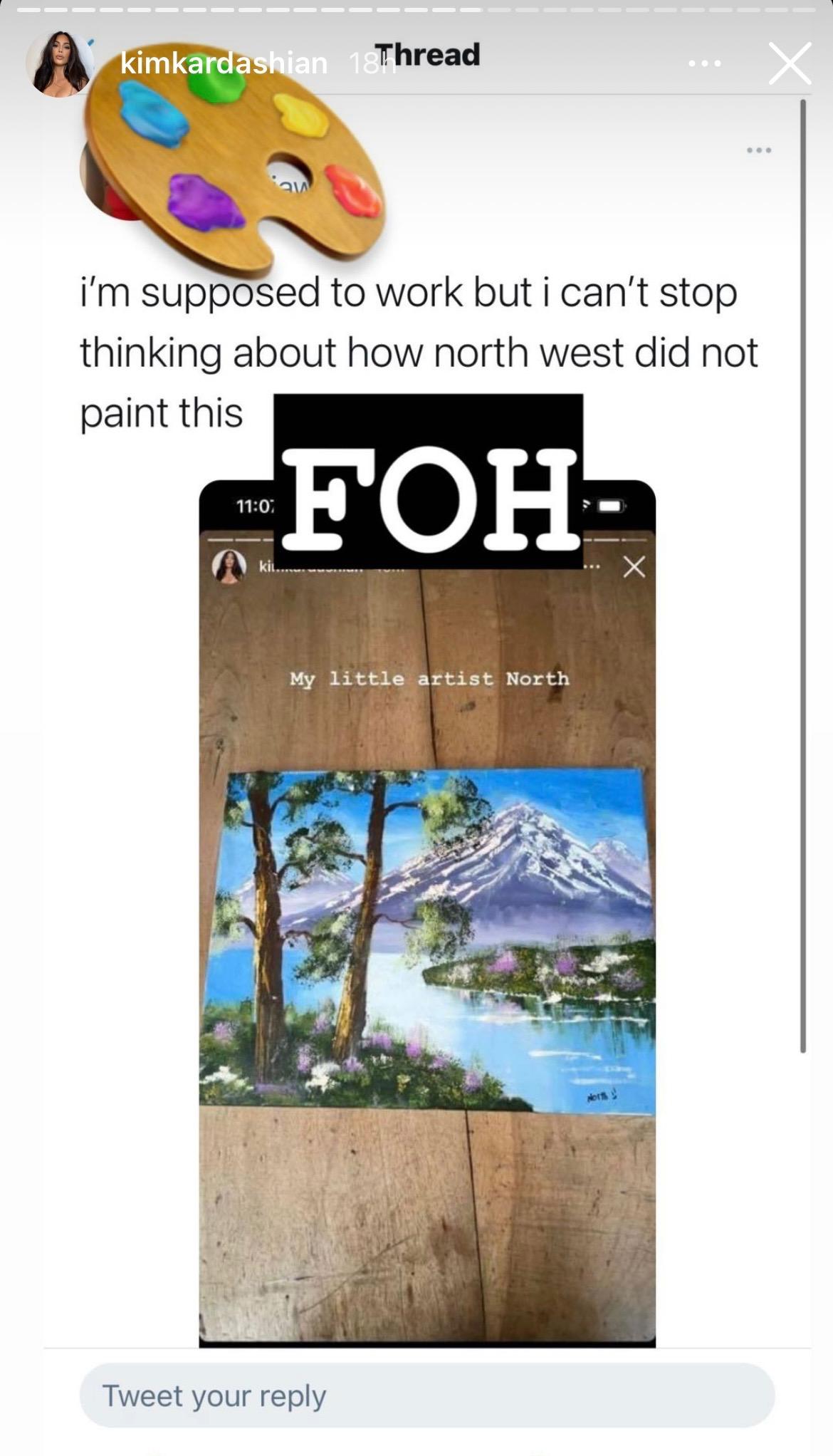 "DON'T PLAY WITH ME WHEN IT COMES TO MY CHILDREN!!!" Kardashian wrote in a lengthy post on her Story on Tuesday, February 9. "My daughter and her best friend have been taking a serious oil painting class where their talents and creativity are being encouraged and nurtured.
Article continues below advertisement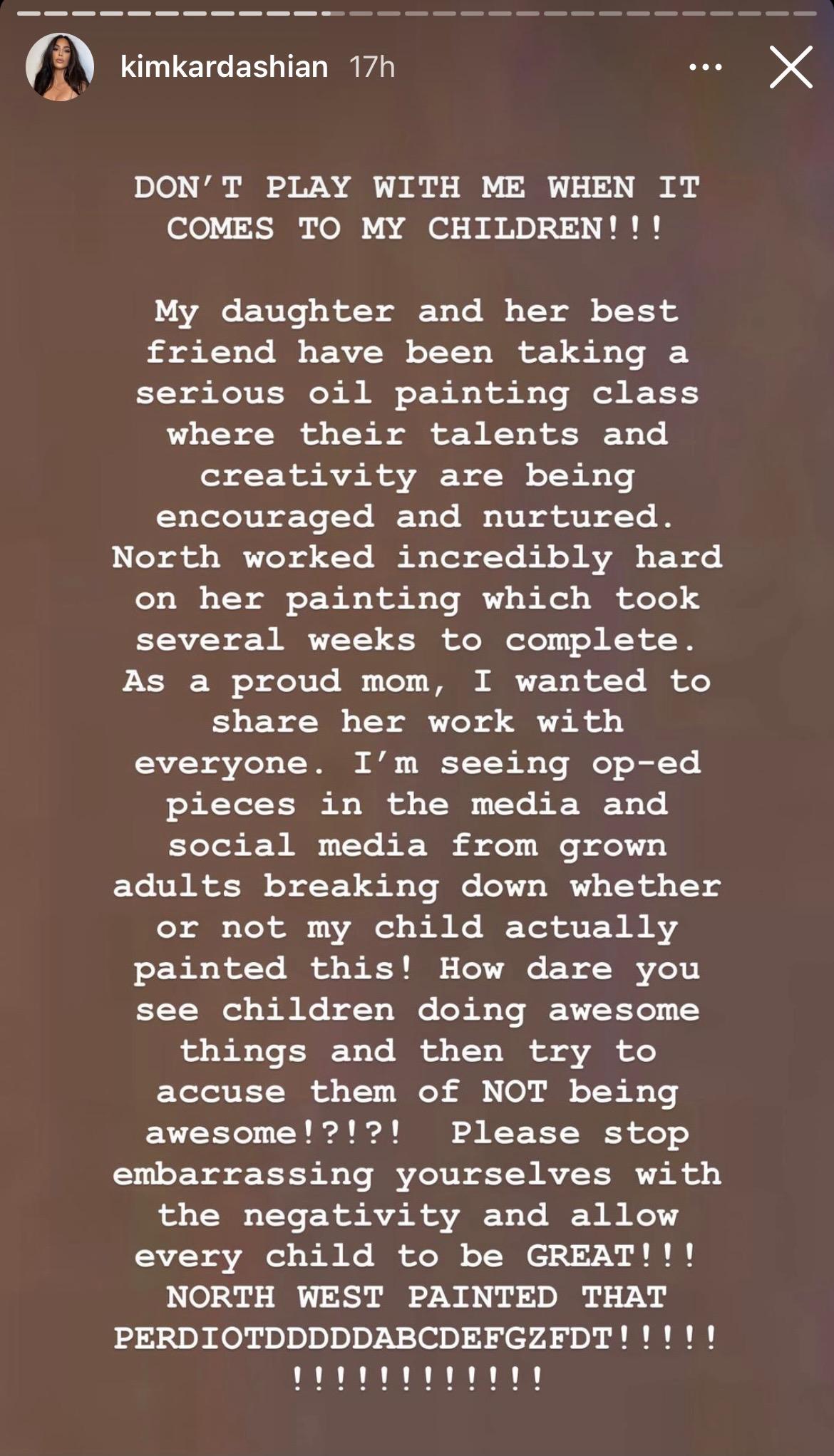 "North worked incredibly hard on her painting which took several weeks to complete," the mother-of-four — who shares daughters North and Chicago, 3, and sons Saint, 5, and Psalm, 21 months, with estranged husband Kanye West — continued. "As a proud mom, I wanted to share her work with everyone."
The KKW beauty founder then called out the "grown adults" who are writing op-ed pieces on "whether or not my child actually painted this."
Article continues below advertisement
"How dare you see children doing awesome things and then try to accuse them of NOT being awesome?" Kardashian seethed. "Please stop embarrassing yourselves with the negativity and allow every child to be GREAT!"
She also posted a similar landscape painting, which was done by North's friend, after another user questioned why North's artwork looked similar to that of Kardashian's best friend's daughter.
Article continues below advertisement
"They go to the same art class!!!" Kardashian wrote, before adding in another post: "Shout out to all the proud moms out there that love to show their baby's masterpieces."
The brunette beauty went on to share multiple sketches of West's "artwork that he did when he was a kid," to prove that talent runs in the family.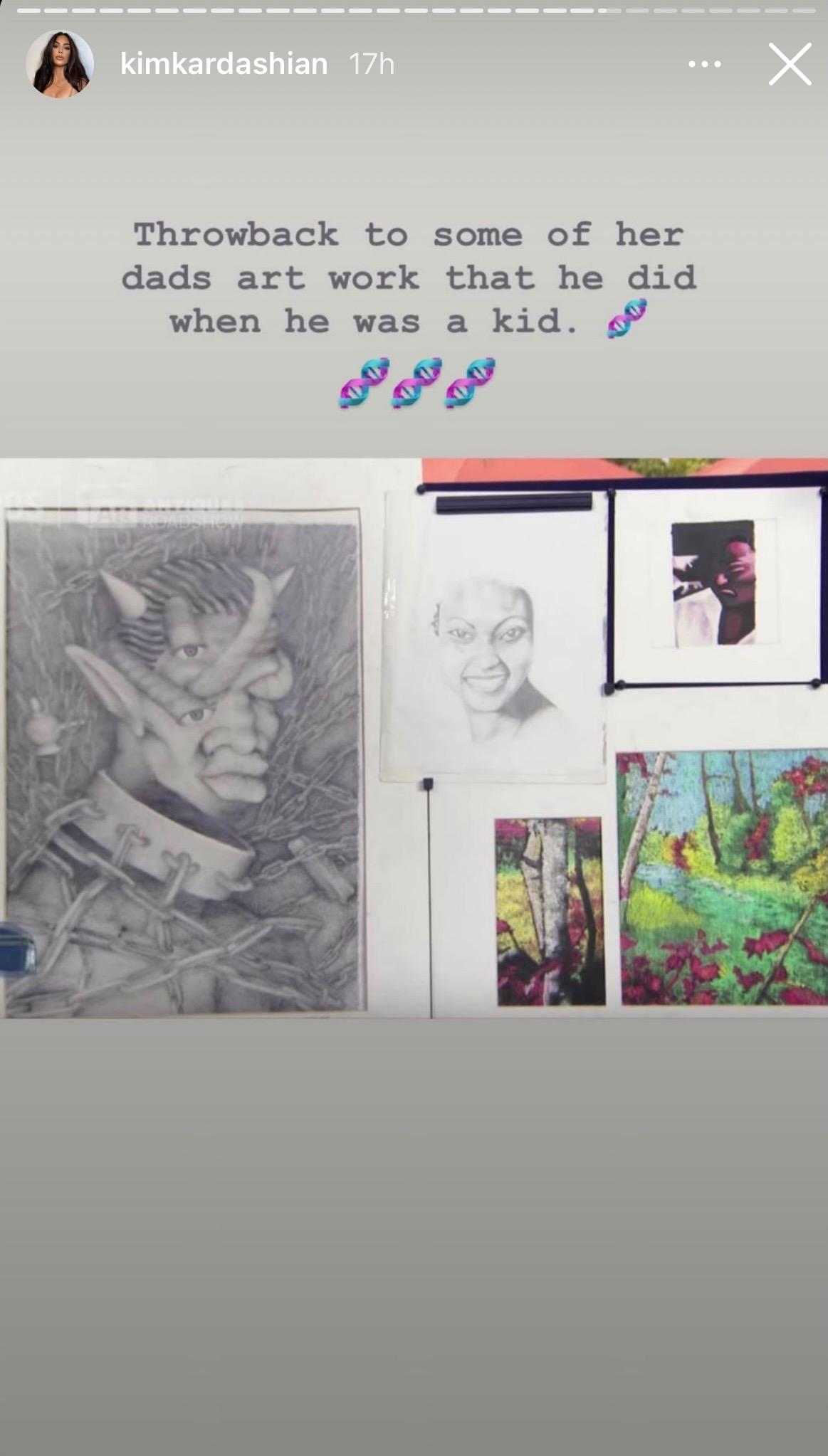 Article continues below advertisement
After calling out publications who tried to undermine North's talents, the 40-year-old shared a slew of memes, targeted at adults.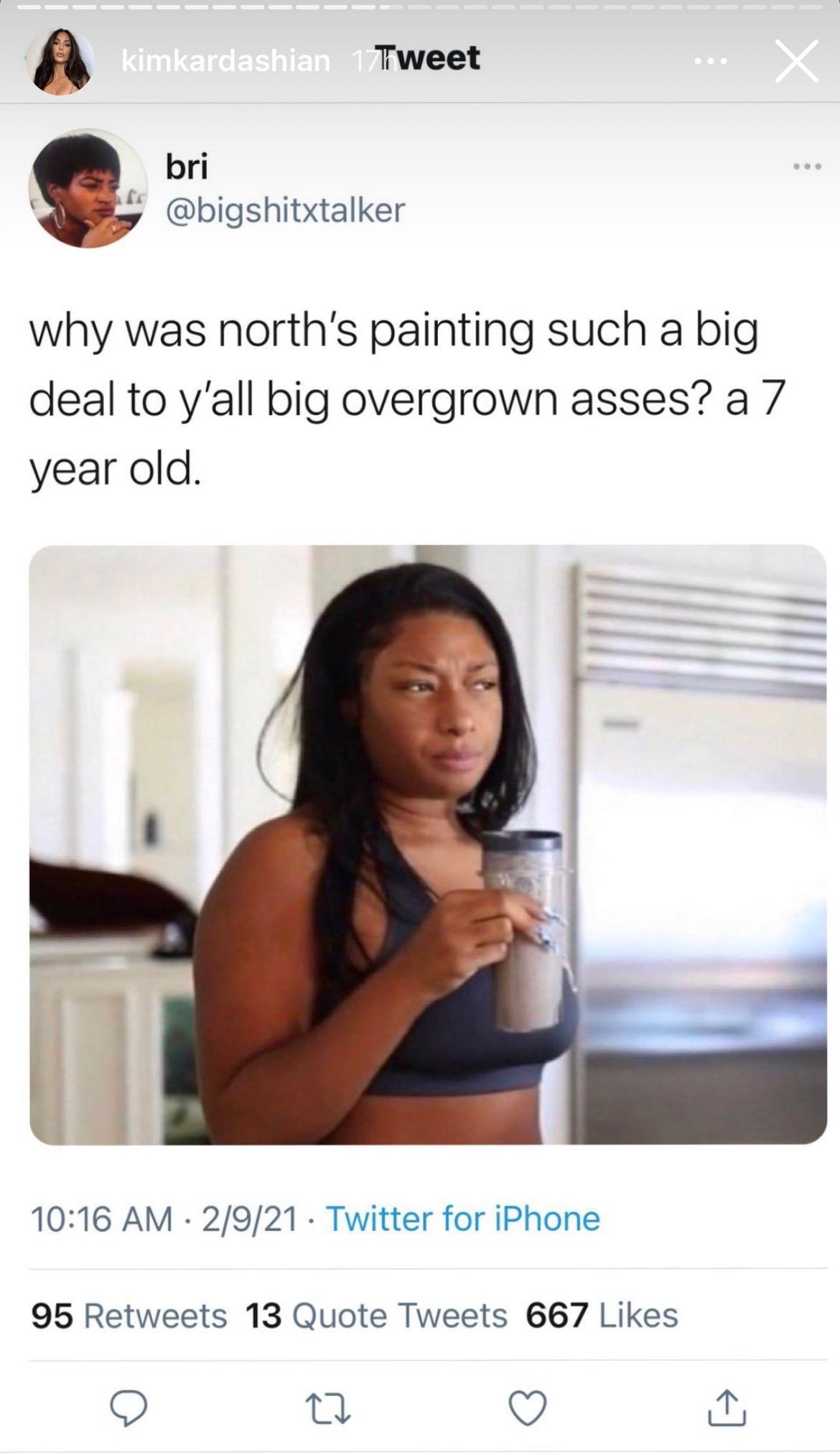 Article continues below advertisement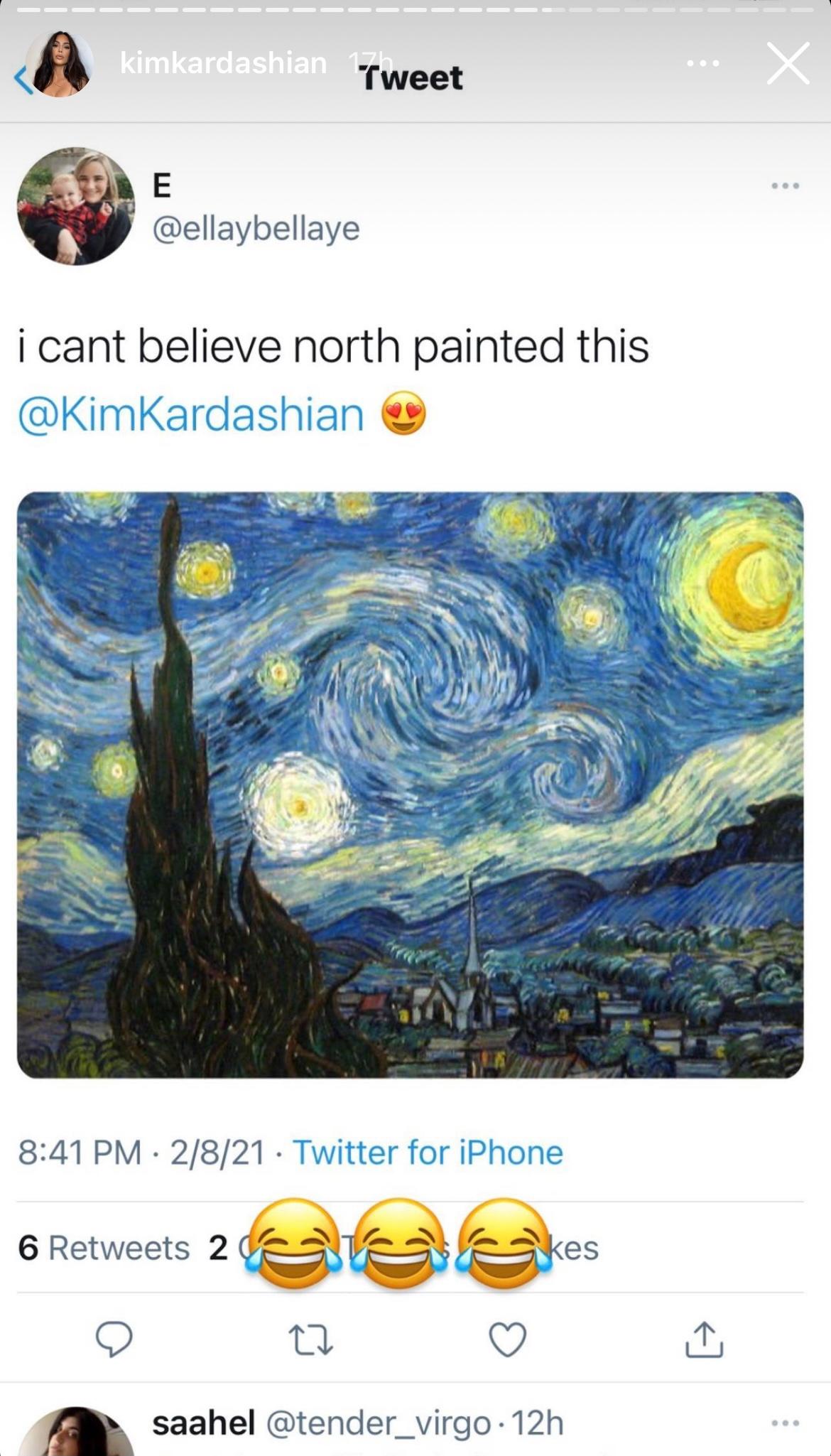 Article continues below advertisement
To really prove her point, Kardashian showed off North's first Mother's Day present to her mama.
"I just wanted to look at this masterpiece guys," Kardashian said in a later post while showing off her Hermés bag that was painted on by North. "This bag, North painted for me when she was not even one year's old, and what a beautiful masterpiece. I knew she would be such a great artist."